CRM Dashboard
This beautiful CRM dashboard design defies the rules of traditional dashboard designs. Instead of the usual material or flat design widgets, this dashboard uses hand-drawn style widgets with beautiful colors. The main goal of this revamp project has been to offer a more exciting and unique experience to its target users.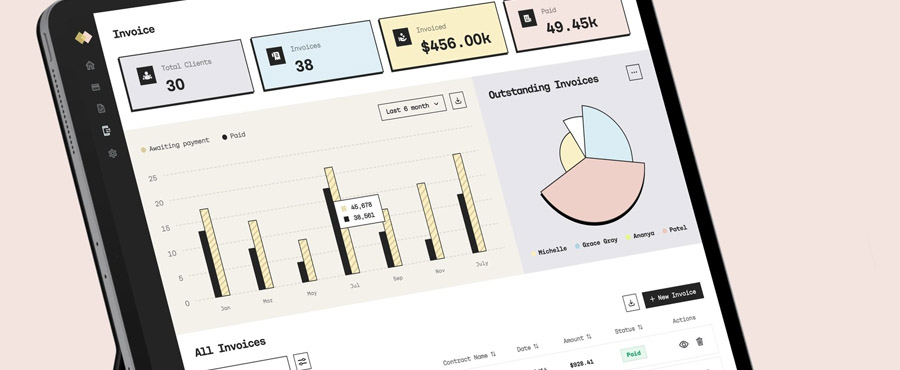 Why We Like This Design
What's not to like about this UI design. It's got vibrant colors, a creative hand-drawn look, and a trendy layout to summarize lots of data and information in one place. It's a masterpiece!
About CRM Dashboard
Published: December 14, 2022
Category: Interface