CTRL SHIFT!
This is a unique landing page website made for a podcast named CTRL SHIFT! It features bold and bright colors mixed with a very modern design.
Everything about this website is quite mesmerizing. It has creative scroll animations, interactions, and a big keyboard that expands sideways as you explore the podcast episodes.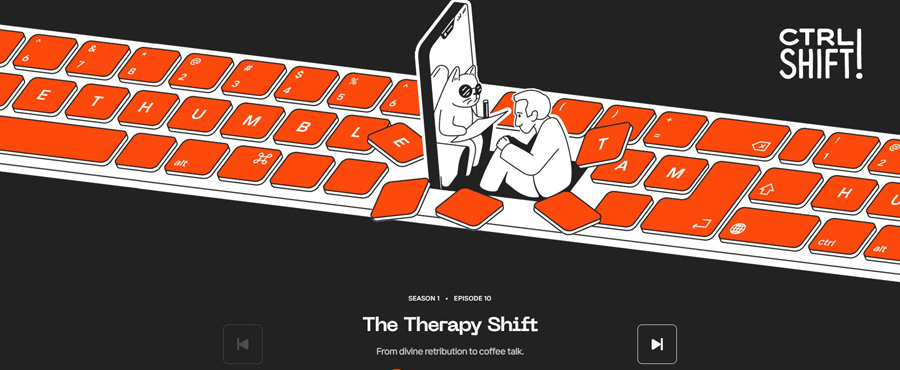 Why We Like This Design
Admittedly we haven't seen a website for a podcast that looks as amazing as this one. Even though it's a simple static website, it leaves you with a memorable experience.
About CTRL SHIFT!