Design Is Funny
A portfolio website for Buffa, a Roman designer based in the UK.
Staying true to the concept, this website features a very uncommon header section with 3D smiley faces. You can actually click and drag these objects to interact with them. The rest of the website is also quite interesting to explore.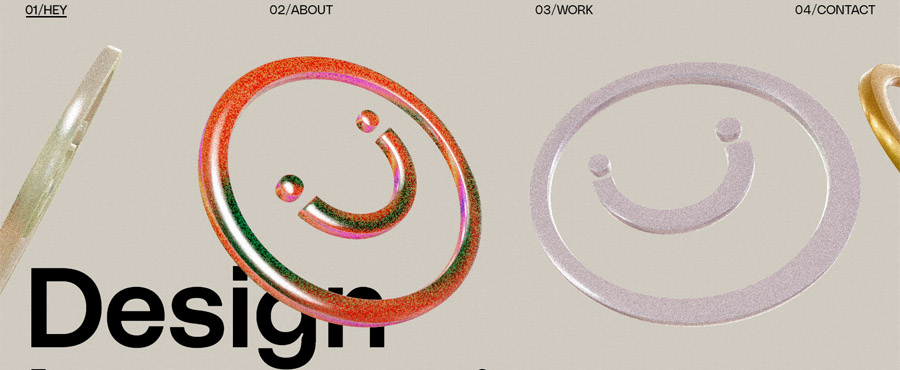 Why We Like This Design
Finding a unique approach to make your website stand out is always the key to making memorable website layouts. And this designer has done it with just a bunch of smiley faces.
About Design Is Funny