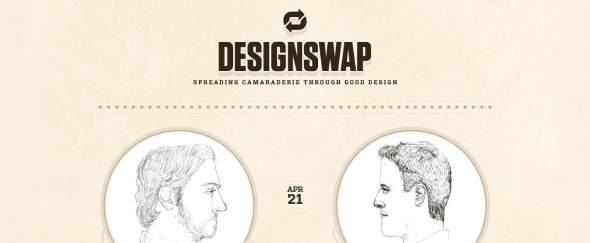 A novel concept, the idea behind Design Swap is that pairs of designers team up to "swap" the design of an aspect of their site. It's an exercise in trust, and - in my opinion - a thoroughly fantastic idea.
The design of the site is wonderful, full of attention to detail and well chosen typography. I particularly like the stylised signatures in the footer, and the consistent use of the bold logo.
Definitely worth subscribing to, and keeping track of over the coming months.