Elegant Form Elements
This simple HTML and CSS freebie contains two elegant form elements — input fields, and textarea boxes. Both have a simple transparent effect, rounded corners, and gorgeous "active" states for when you're typing text.
Customising the colour and details is as simple as making a few tweaks to the accompanying CSS file. The download comes with full documentation.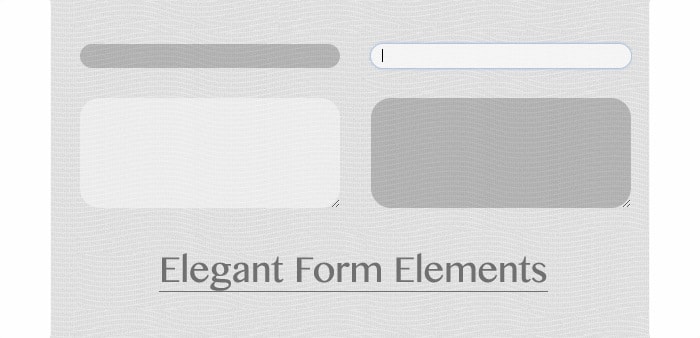 About Elegant Form Elements
Published: Wednesday 19th December 2012
Related Designs
A selection of other designs you might like to explore, based on Elegant Form Elements: