Flying Papers
Flying Papers is a cannabis brand. Their website takes a very unique approach to showcasing the brand and its products using creatively animated illustrations.
The website uses a blend of fun cartoon-style characters, illustrations, and a bright color palette to create an entertaining experience for a brand that promotes a rather controversial product.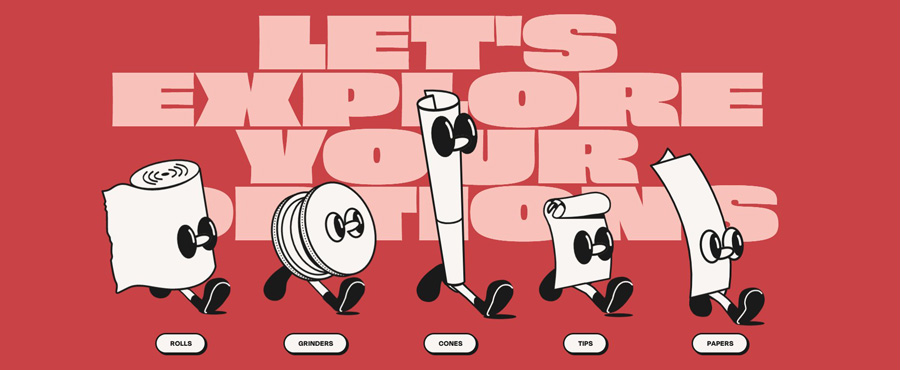 Why We Like This Design
At first glance, you won't be able to tell what this website is all about. But as you explore deeper, you'll begin to realize what the website is promoting. It's a very creative way to capture the attention of the users to have them keep exploring the website.
About Flying Papers