Homobono
Homobono is a unique boutique shop from Lithuania and this is their branding design.
The designers have done a great job of capturing the essence of this brand into its brand identity. The logo design itself has an uncommon design, which depicts the sustainability of the business and its products.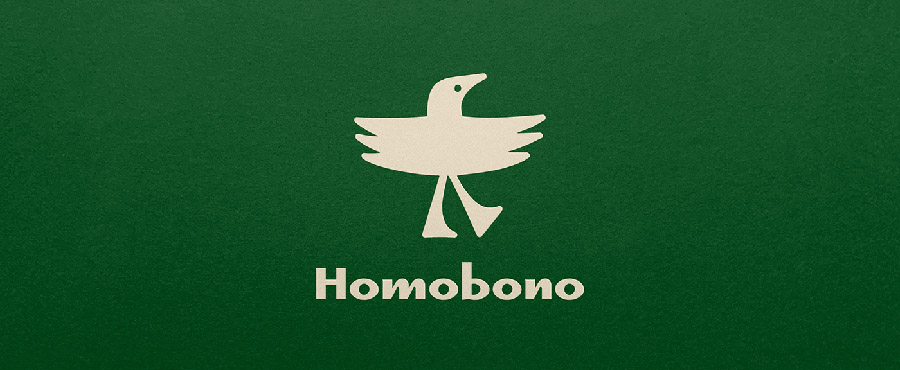 Why We Like This Design
The bird in this logo design has a more deeper meaning. According to the designers, it acts as a carrier of the "good sustainable news". We mainly loved the idea of a walking bird. But it seems to work great as both a logo and mascot.
About Homobono