Jae Murphy Photography - Business Cards
Jae Murphy is photographer from USA, California. She wanted professional, simple and clean logo with negative space effect. In logo mark you can see letters J, M, photo camera and tripod in negative space.
Through Corporate Identity design I developed the negative space idea from the logo. It adds a new dimension to every item and makes the slogan "An Uncommon View of the Commonplace" stand true.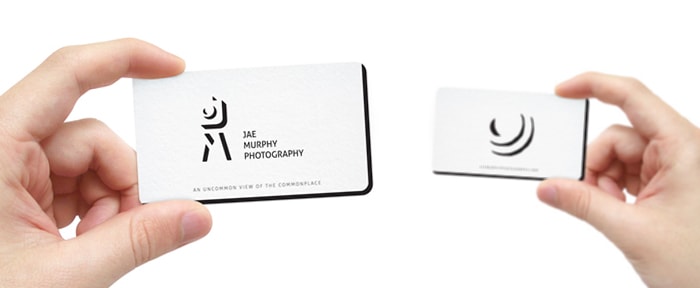 About Jae Murphy Photography - Business Cards
Published: Monday 12th November 2012
Category: Posted in → Print