Laafta Coffee Packaging
Laaftaa is a coffee roaster company and cafe. Their coffee is of premium quality and best tasting in the world. All the coffee beans are 100% Arabica and specially handpicked with proper treatment and care. To match their premium quality and natural hand-picked quality beans, we created a hand-lettered typography logo to add a natural touch.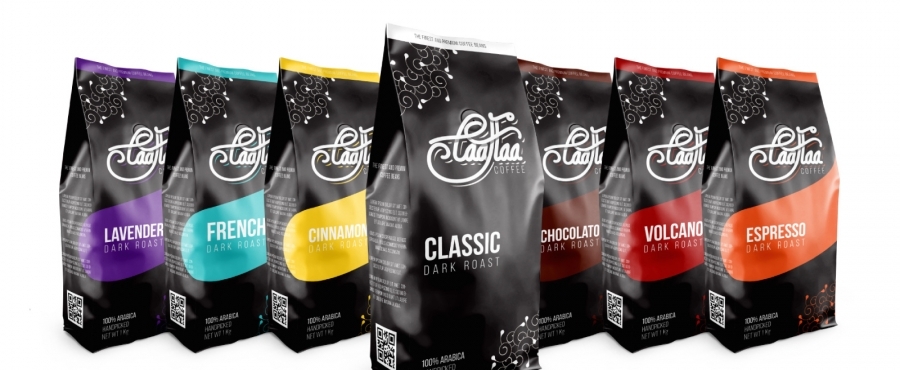 Why We Like This Design
A bold and colourful brand, with clear distinction between different ranges within their product line.
About Laafta Coffee Packaging
Published: September 20, 2019
Category: Logo