Limnia
With LIMNIA, we've built a clever, customizable jewelry line that morphs with you. A necklace becomes a pair of anklets; an earring turns into a ring. Crafted from the finest materials and precious stones (think 14k gold, white or black diamonds), LIMNIA'S contemporary fine jewelry can be modified to match your mood, no matter where you are.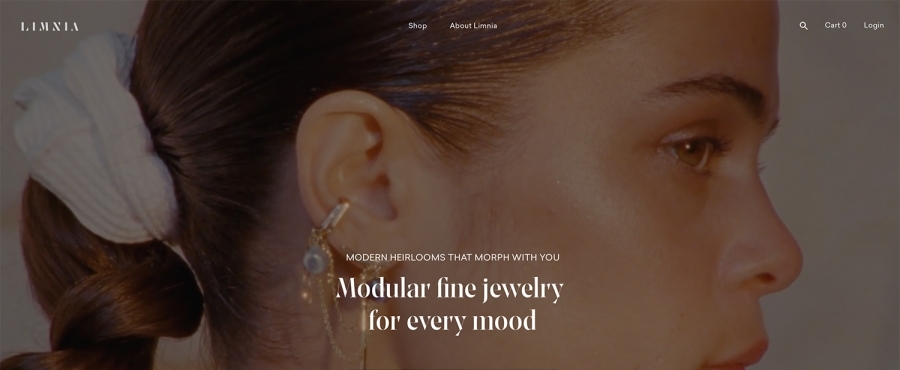 Why We Like This Design
A thoughtful and classic e-commerce experience that presents the jewellery in a clear way, with realistic lifestyle photography that helps you to picture yourself in the products.
About Limnia