MarCom Guys
MarCom Guys is one of the most creative, pioneering and client-friendly digital marketing companies. We work towards the satisfaction of our clients and delivering quality results within the promised time. We take pride in constantly driving innovation and in our strong client portfolio.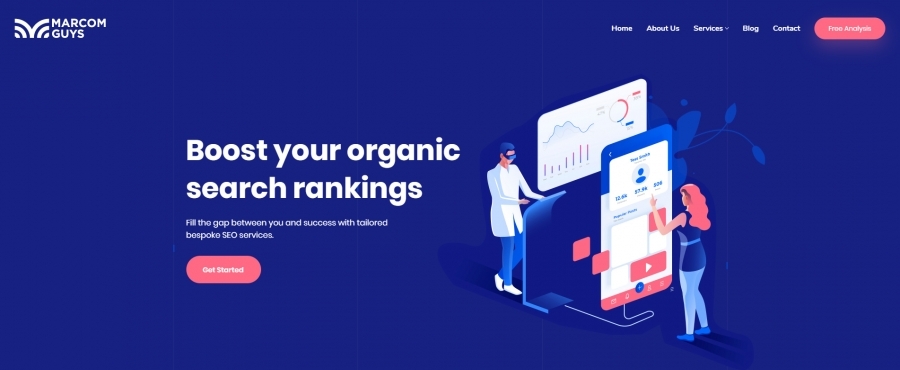 Why We Like This Design
Using a navy blue background for an entire site design is a bold decision, but in this case they've made it work well. Readable and pleasant design.
About MarCom Guys