OHM Studio
This is the website of a collectible furniture studio called OHM Studio. The main product is a set of four colored stools made of recycled materials. And of course, it's from France.
The first half of the website consists only of the four colored stools. As you scroll down, the colors change quite seamlessly.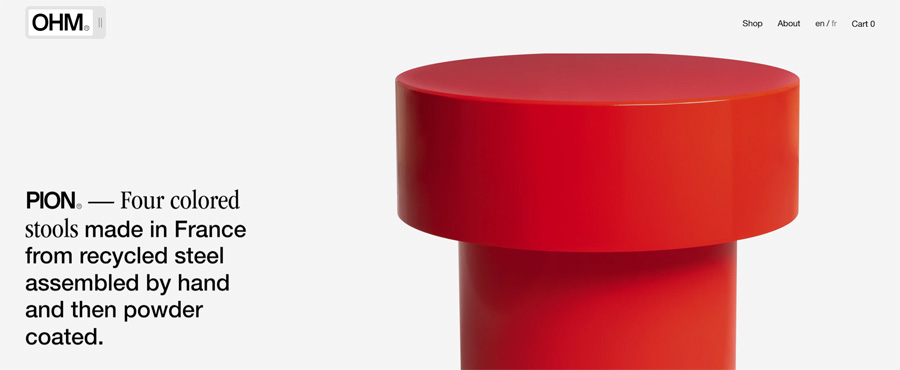 Why We Like This Design
It's one of the most uncommon website's we've seen in a while, in a good way, of course. It's captivating that we wanted to keep scrolling to learn more about this product and brand. Isn't that what a good website supposed to do?
About OHM Studio