Restaurant Porte Sainte Claire Annecy
A brilliant restaurant site that makes an immediate impact. I love the food photography here, it's a difficult thing to get right but the colour and freshness of the food here is clearly evident.
The simple central block of information is easy to understand and clear, people often just want the vital details when looking up a restaurant online.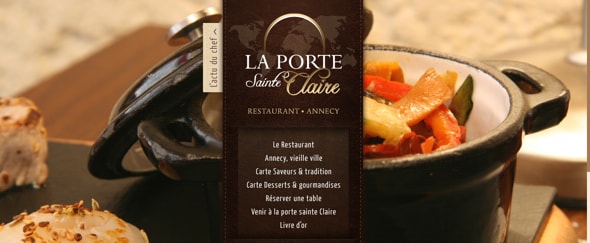 About Restaurant Porte Sainte Claire Annecy