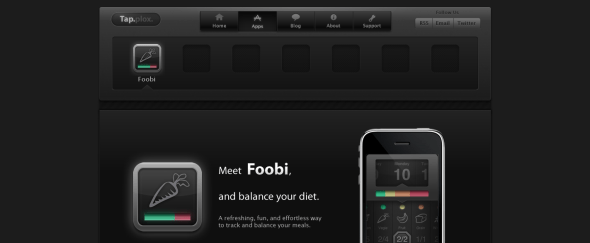 This site features the heavy use of black and gray to attempt to create a classy look and feel.
The result is an absolutely beautiful page with tons of visual interest in the form of subtle gradients and simple icons.
Excellent inspiration for anyone interested in using black in web design!