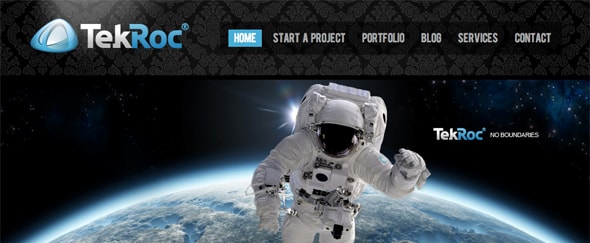 A really sharp looking design that is very horizontal and uses lots of contrast to really grab the viewer.
The images in the huge slider are fantastic, the textured black background is perfect and the six service section are handled very well.
This is an excellent site to use for solid layout inspiration.