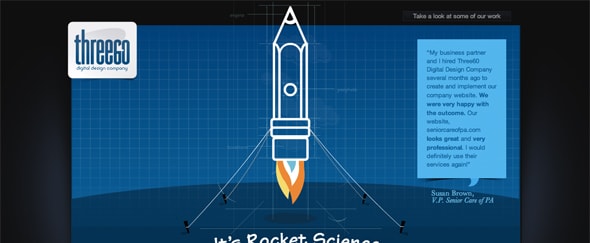 Three60 is a two man digital design company with a decent sense of humor.
I absolutely love the animated pencil rocket ship on the blueprint background. It is a completely original graphic that really makes the site memorable.
Other nice touches include the slowly changing customer testimonials in the top right and the subtle background gradient.