Tuvalu
Tuvalu is an incredibly ambitious project that aims to create "The First Digital Nation".
Due to the rising sea levels, the country Tuvalu is at risk of being lost to the sea. The project is about digitizing the country so that it may live on forever on the web. The website shows the Teafualiku Islet, the smallest island of Tuvalu, which will be the first part of the country it will lose.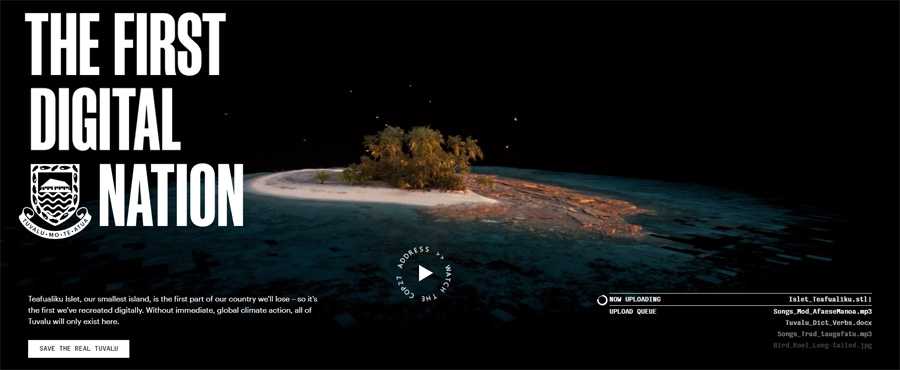 Why We Like This Design
In addition to its beautiful website design, we truly admire the concept behind this project and its purpose.
About Tuvalu