Tyre Fitting Calendar
An assembly kit for an interactive tyre calendar that was made for Dalnoboy, a large truck tyre service network. Once built you simply use the tyre markers to keep track of the days and a month marker to keep track of the month.
I really like the interactive element and commitment to the concept, the pack even comes with warranty and repair details for the calendar!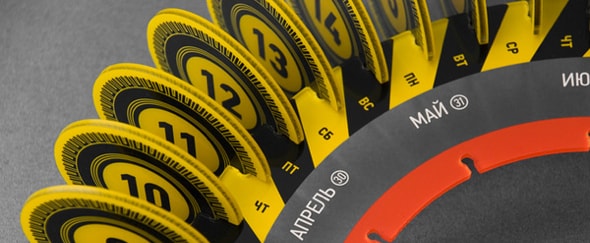 About Tyre Fitting Calendar