X Producciones Gráficas
A striking site for a Bolivian graphic design company. The large slideshow of graphic ideas is excellent for grabbing the attention of any prospective clients!
I particularly like the lack of excessive text on the homepage. It's clear what they do and you can find more information if you so wish!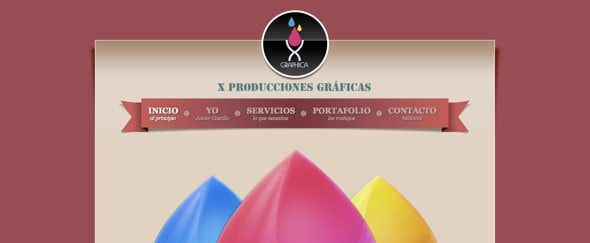 About X Producciones Gráficas