Glaive Typeface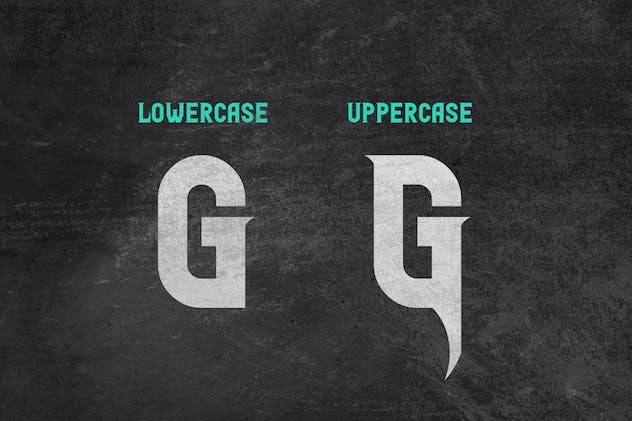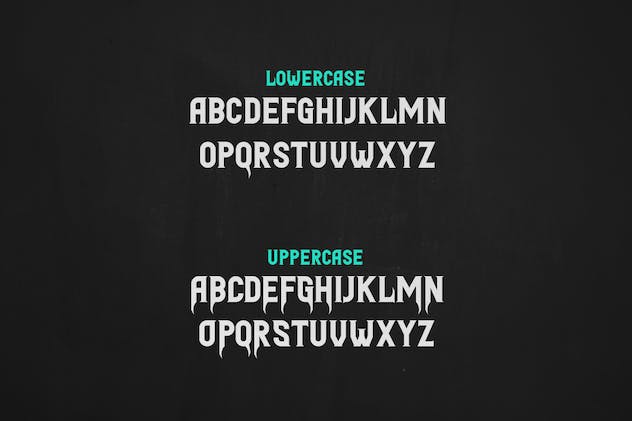 Its characteristics add just the right amount of edge to any project.
Introducing Glaive Typeface, an innovative font that blends historic Blackletter Schwabacher family design with a contemporary twist. Its ornate appeal makes it an ideal option for those who are curating logos or website headers, particularly those linked to rock or metal music aesthetic.
The inspiration behind Glaive Typeface stems from the edgy, emotionally intense realm of rock and metal music. Its characteristics add just the right amount of edge to any project. In the Glaive Typeface package, you will find not only English uppercase letters but also numbers and punctuation.
For those desiring to lend alternate characters to their designs, Glaive Typeface supports toggling the caps lock. This function allows flexibility to alternate letters, imparting a more individualized flare to designs. With Glaive Typeface, expect a both familiar and pleasantly fresh outcome.
Details & Features
Combines Blackletter Schwabacher family design with a modern twist
Ideal for logo or website header design
Inspired by rock and metal music
Includes English uppercase letters, numbers, and punctuation
Toggle caps lock to use alternate letters
Offers a unique edge to design projects
Allows for greater flexibility and individualization in design
Why We Like It
We recommend the Glaive Typeface for its seamless fusion of historic font family value and contemporary finesse. It embodies a necessary edge, perfect for music-related design projects. The balance of familiarity and uniqueness it offers, along with its design flexibility, make Glaive Typeface a design tool well worth considering.