15+ Inspirational Portfolio Designs
As creative folk and freelance designers, we often want to show off our work to others — whether that be to clients, family, friends, or colleagues. Your online portfolio says a lot about your style and approach to work, and it's an important thing to spend time tweaking and perfecting.
In this article, we'll walk through 18 creatively designed portfolios to give you a few ideas for your next portfolio refresh. Flick through, enjoy the inspiration, and feel free to share your own examples in the comments!
Get unlimited downloads of 2 million+ design resources, themes, templates, photos, graphics and more. Envato Elements starts at $16 per month, and is the best creative subscription we've ever seen.
This portfolio design is colorful, functional, and cleverly designed. To the right of the colorful menu is a media grid with dynamic hover effects and a cool popup that shows the media in more detail with a description.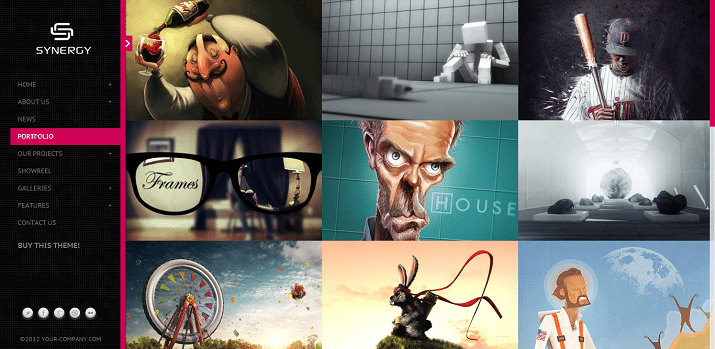 The Work Diary design has a fairly inventive 3D hover effect, with a stylish menu that is "sticky". The social elements of the page are conveniently placed and the work being displayed stands out well from the rest of the design.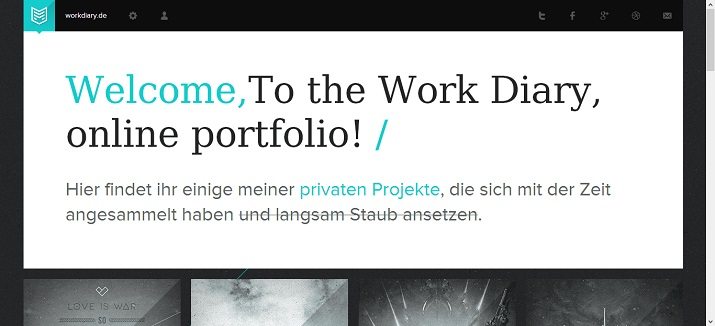 Kronos is a tasteful one page portfolio and has a beautiful flat inspired interface, with easy navigable menus and controls. This portfolio really takes advantage of the one page design.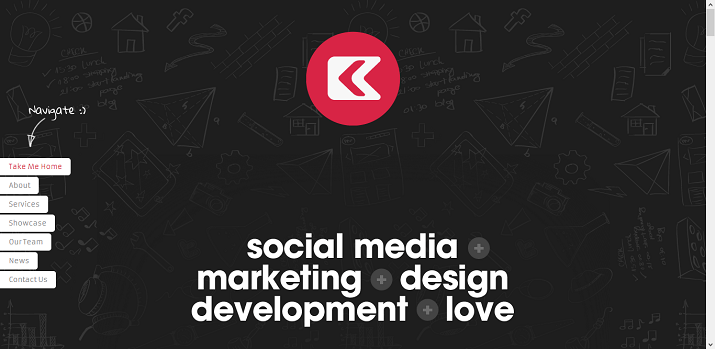 Bold and colourful, I really like the persistent information that stays on the left side of the page showing the designer's photo, name, and contact details. Bold buttons to download a CV or vCard make it easy to quickly grab his details to come back to later.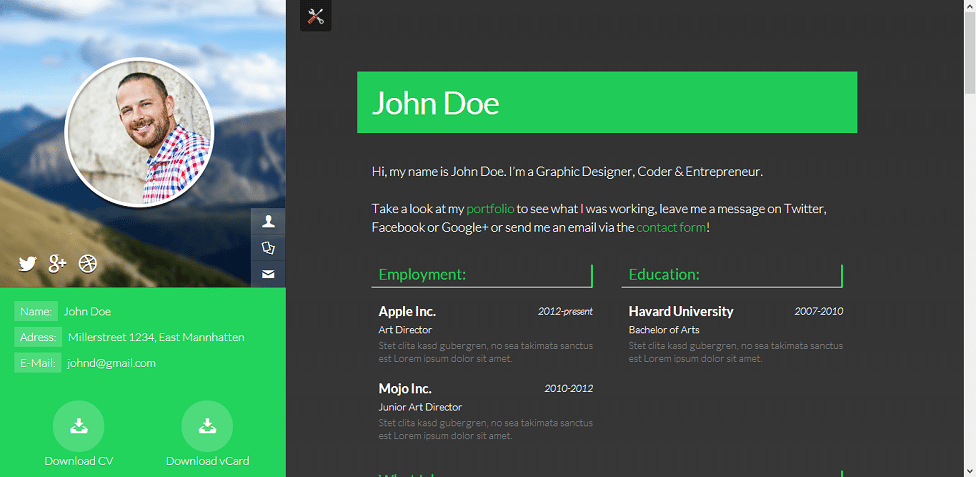 With a Pinterest-inspired theme, this portfolio preloads everything using jQuery to make the loading and browsing experience snappy. Plenty of visually impressive animation, and a well-structured grid layout of content blocks.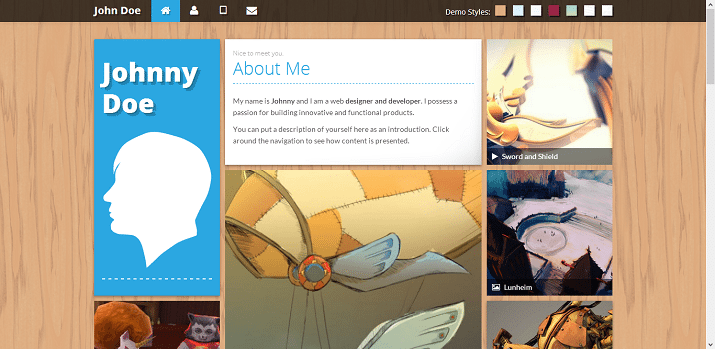 With the same jQuery effects as the portfolio above, "All Me" Frittata is a one-pager with the "Windows 8" layout and a modern flat style design.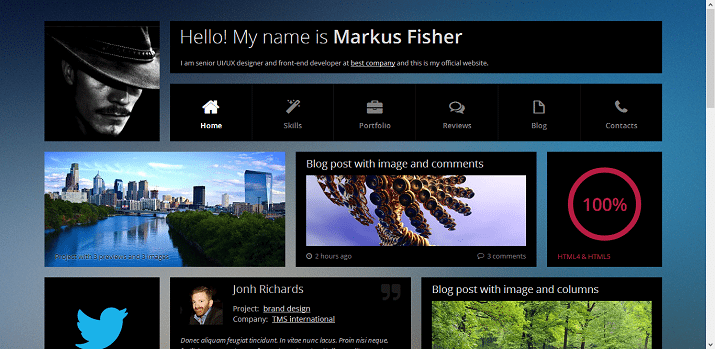 Single Work is a well-organized portfolio that allows the owner to fill the portfolio with content and work examples with long descriptions, images, videos, individual profiles, entire articles and more. The menu on the right side is the entire right sidebar and contains smart categories and page links.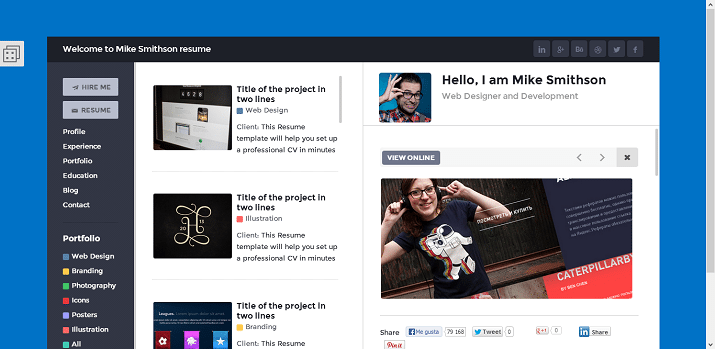 The Mustache porfolio brings a vCard effect with an easy-to-browse portfolio. It displays great animations when navigating through pages and other content, with instant loading content, conviently placed social links, and also features an organized blog with some helpful search features.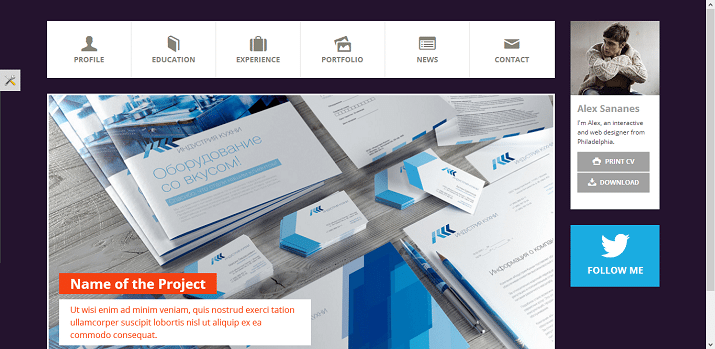 With a particularly flat visual style, Cooper brings a unique portfolio design to the table. As well as fairly standard portfolio features, it provides a blog with features like image and post sliders, and animation effects in comments. Another great touch to this portfolio is the animation when navigating from page to page — it feels particularly interactive.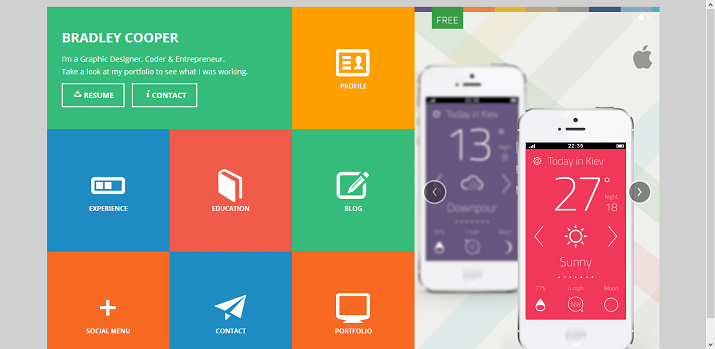 Although it's one of the simplest portfolios featured here, it's also one of the most coherently organised, informative and traditional designs.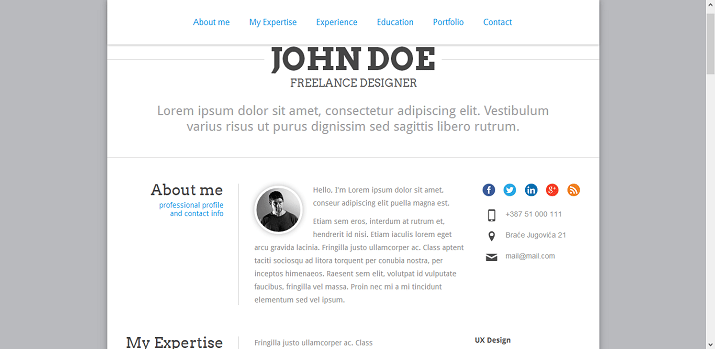 The Cotton portfolio design is another one-page experience, utilising some handy CSS black and white image hover effects and playing around with background images. This portfolio also has an advanced light-box sliders to show off the content and media to potential clients.
Deadwater has a simple design, featuring an animated sidebar menu, and a unique widget for showing media and recent work. The main design mimics the experience similar to a mobile experience on a tablet. Built for mobile from the ground up!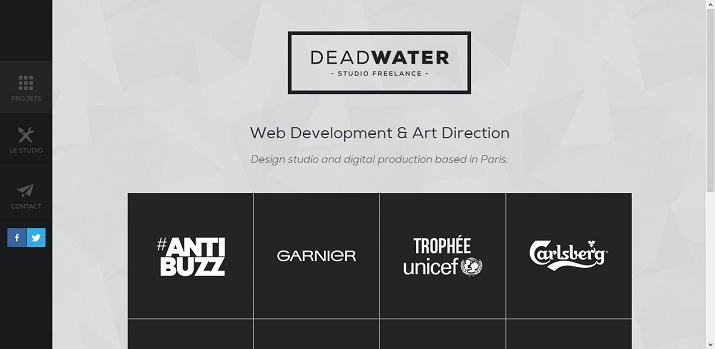 This design is tasteful, focusing on the main content of the portfolio rather than the actual owner of the portfolio — that is until you click the button to activate the slide down for the portfolio owner details and information. This design also brings a nice header that sticks to the top of the screen and has an interesting transparent ripple/ribbon effect to it.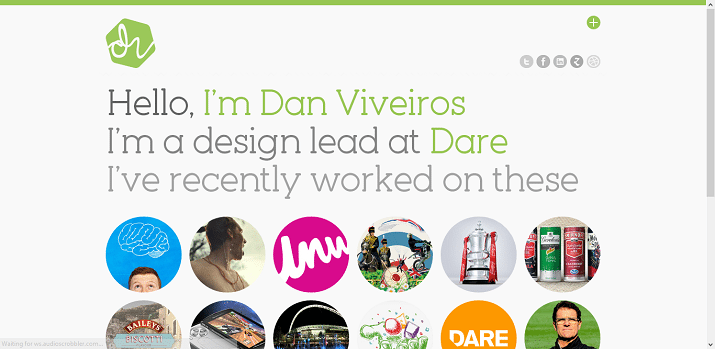 Delightfully simple — both in terms of design, colour, and layout. But this one excels with lots of subtle animation to heighten the experience of viewing the site.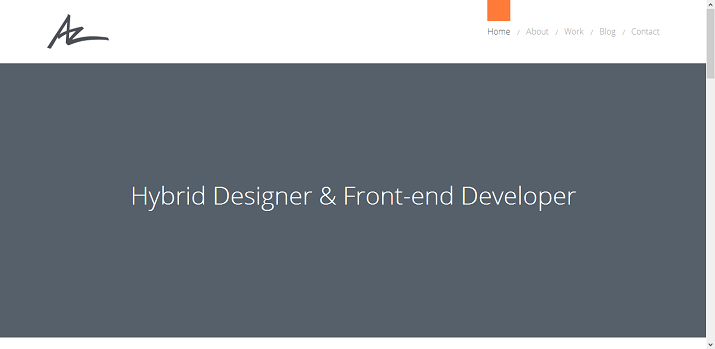 The DEDA portfolio brings in a more traditional layout, with a mix of vintage type design. The design is unique, colorful and is full of wonderfully placed typography.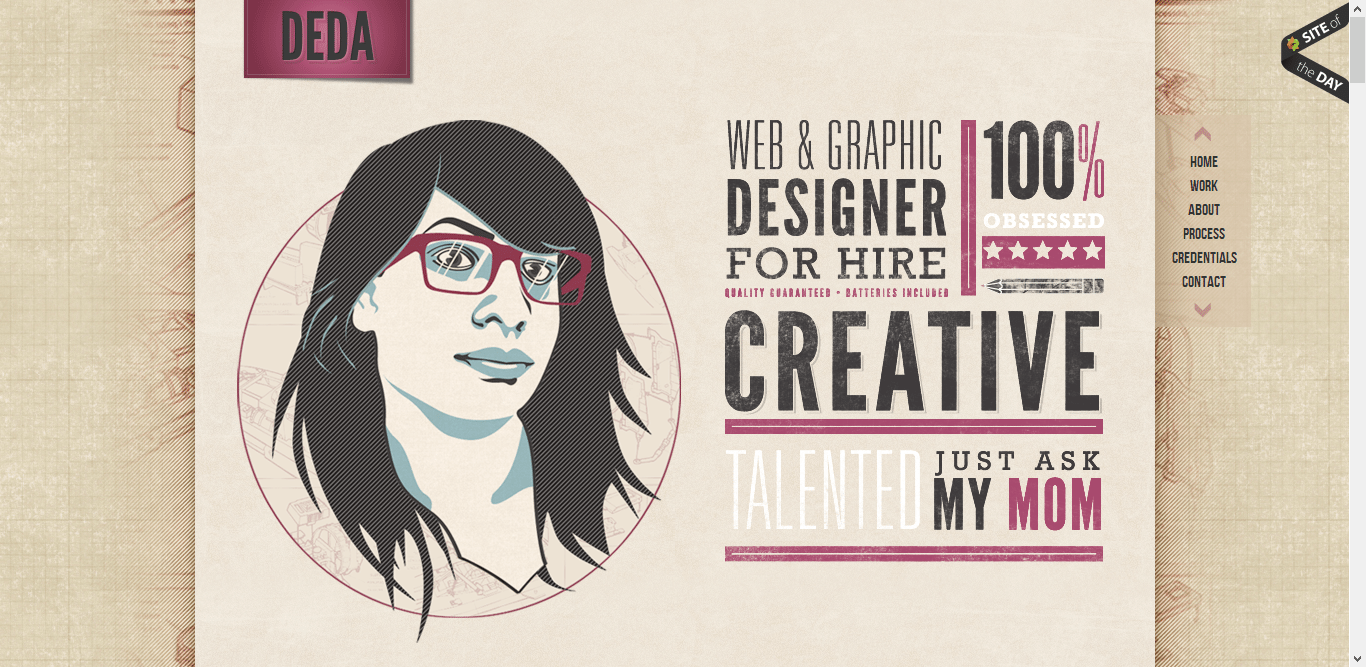 This portfolio brings a new kind of experience for a one-page portfolio, with a background that changes from color to color as the visitor scrolls makes for a really bright, bold experience.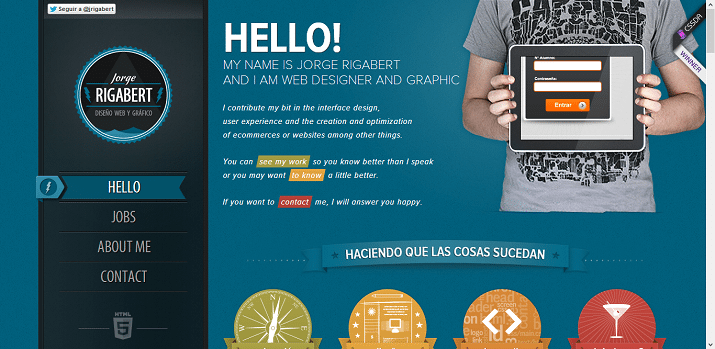 Conclusion
This wraps it up for my list of inspirational portfolio designs. These are just a handful of ideas to give you somewhere to get started with building your own.
Don't forget to keep these points in mind as you start planning things out — don't fall into some of the obvious portfolio mistakes!