Features ›
PowerPoint Templates
PowerPoint Templates
Microsoft PowerPoint (PPT) is the go-to choice for creating presentations. This series shares tips and ideas for working with PowerPoint, as well as beautiful PowerPoint templates and themes to make your presentations look stunning.
Microsoft PowerPoint is the most popular presentation software on the market. Everyone from school kids to CEOs uses it to create all kinds of presentations to share with others.
A PowerPoint template is a design tool to help you jumpstart that process and create a presentation with a more custom look and feel. While there are a handful of templates that come with the software, most designers avoid them because they are commonly used, making third-party free and premium PowerPoint templates a solid option.
Latest PowerPoint Template Articles
What is a PowerPoint Template?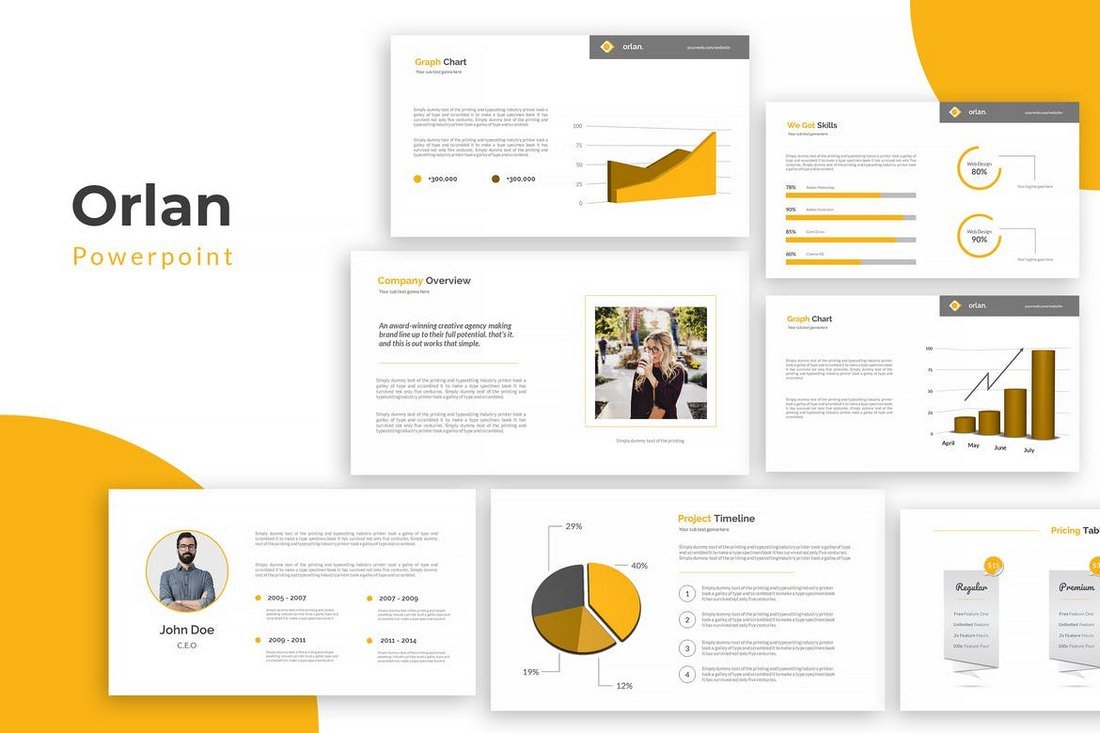 A PowerPoint template is a pattern or blueprint of a slide or group of slides.
A PowerPoint template is a collection of settings that dictate the design or content of a slide deck in the popular presentation software.
Here's how Microsoft describes it: "A PowerPoint template is a pattern or blueprint of a slide or group of slides that you save as a .potx file. Templates can contain layouts, colors, fonts, effects, background styles, and even content. You can create your custom templates and store them, reuse them, and share them with others."
You can create your own PowerPoint templates or find third-party templates with everything you need to jumpstart a presentation design.
How to Install a PowerPoint Template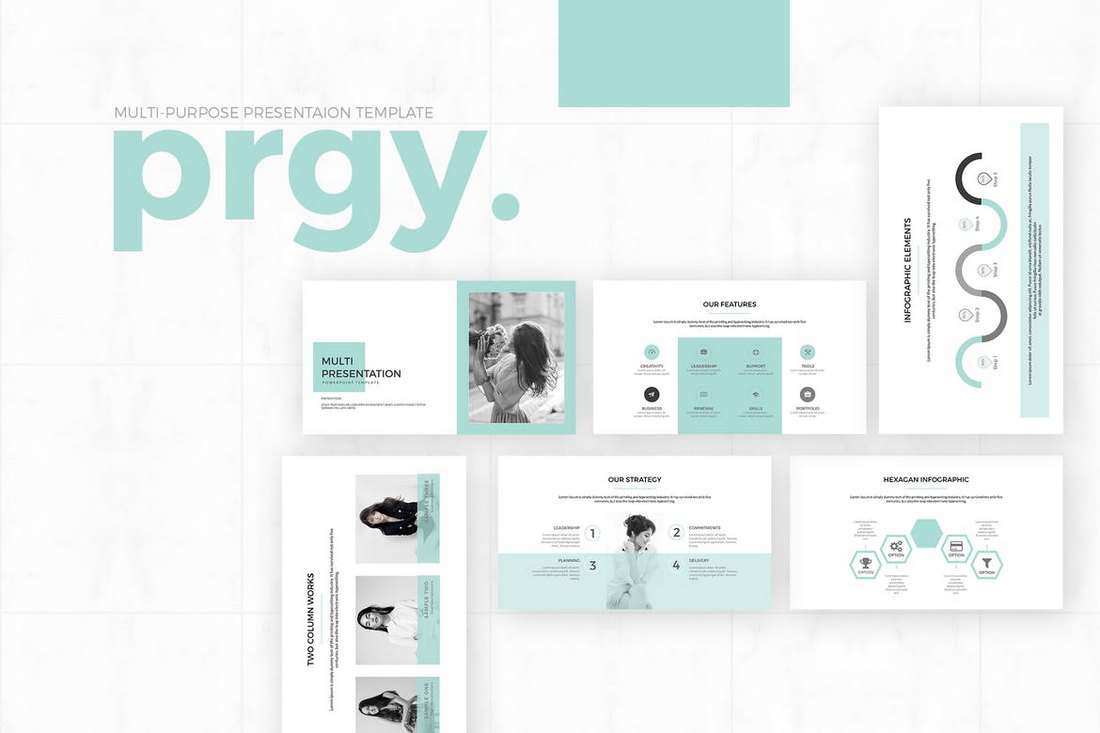 One of the great things about using PowerPoint templates is that they are easy to find – and use.
There's actually no "installation" per se unless you want a template to become a default setting on your computer.
Here's how you do it:
Download and unzip (if necessary) the PowerPoint template. It's a good idea to save templates in a common location that's easy for you to remember.
Open PowerPoint; go to Options and open the Save tab.
Change the path to the "Default personal templates location" to your new PowerPoint template to make it the default on your computer.
If you don't need a PowerPoint template to be a default on your computer, just open the file and save a new document to start using it.
5 Tips for Finding an Effective PowerPoint Template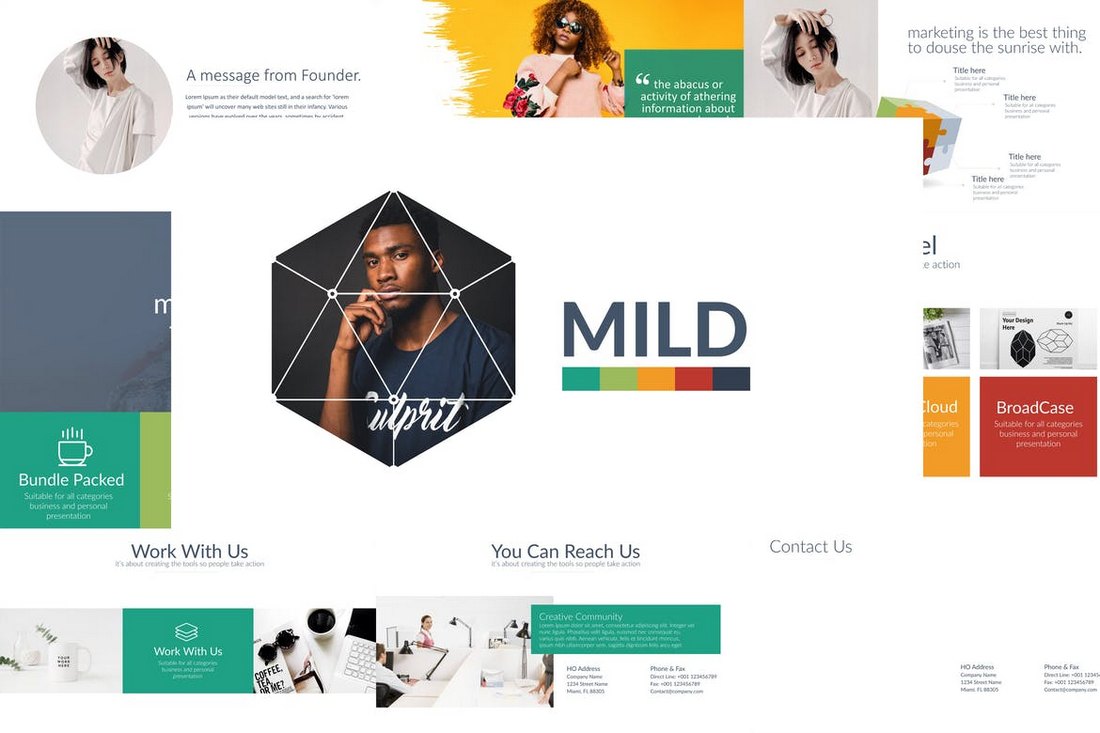 When using a PowerPoint template, you need to find one that matches your content. While there are a lot of great looking templates available, they won't be all the effective if the content types don't work for the type of presentations you will create.
Here are a few tips for finding the right PowerPoint template for you:
Choose something flexible with the ability to easily change styles, colors and content.
Opt for a template that is simple. (It will be a lot easier to work with in the long run).
Pay attention to slide types. At a minimum, you probably need a template that includes a title slide, headers for content sections, image slides, text-only slides and mixed media slides with room for text, plus images or video.
Think about the style of the template. Does it match your branding and style? (It should.)
Pick a template that works for how you will use the PowerPoint – as a big-screen presentation, online or printed. Look for a template that includes light and dark styles if you plan to use it for multiple, varying venues.