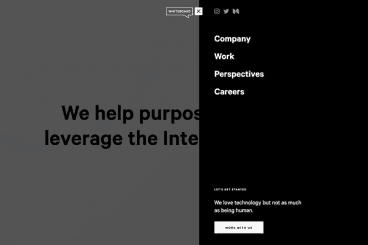 One of the elements of website design that you don't always think about first is navigation. (Although you probably should.) How will users move around the design? How will they find elements that aren't obvious to them?
Website navigation trends have changed a lot; moving away from overwhelming mega menus to lighter more minimal options. And there's some value to that thought – too many choices can overwhelm users. Provide the information they need in the space they need it to increase engagement. Don't throw the kitchen sink at them!
Today, we'll look at a few modern website navigation tips and ideas to help you do just that.