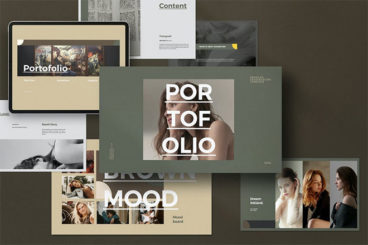 The main purpose of a portfolio is to show off your skills and experience. Usually, it's done by showing examples of your work. But, when it comes to portfolio presentations, you need to think about the design of the slideshow as well.
The layout and the design of your portfolio presentations play a key role in making a great first impression. Of course, you don't have to spend days trying to come up with a great slide design. That's what PowerPoint templates are for!
We handpicked a collection of PowerPoint portfolio templates to help you find the perfect design for your presentation. There are designs to cover all types of portfolio presentations from creative agency portfolios to fashion lookbooks and more.
Have a look. There are a few free templates on the list too.