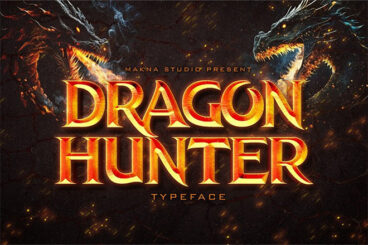 Fonts are more than just text and letters. They are also gateways to fantasy worlds that give life to your designs. We'll prove that to you with this collection of fantasy fonts.
For this post, we searched for fonts with some of the most imaginative designs featuring wild-looking characters and magical vibes. They are some of the best fantasy fonts for designing typography that looks out of this world.
Whether it's designing a cover for a fantasy novel, a logo for a video game, or a title for a movie poster, these fonts will instantly make your designs come alive with their wonderful designs.
Dive right in and download them all.