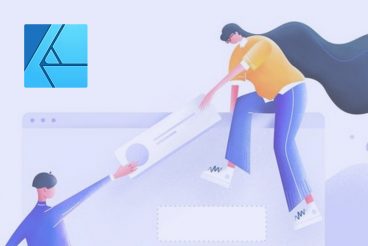 Affinity Designer is one of the most comprehensive graphics editing software available today. And it's the best Adobe Illustrator alternative you could find. Today, we're bringing you a handpicked collection of those amazing Affinity Designer templates and Affinity Designer assets.
The software is affordable, supports a wide variety of file types, and very beginner-friendly. The community for Affinity Designer is growing. Many marketplaces are now listing templates, textures, icon packs, and other resources specifically made for Affinity Designer.
We're featuring a mixed collection of Affinity Designer templates and assets that includes all kinds of resources. And we only include the assets that come in .AFDESIGN file format, the default file format for Affinity Designer.
It's worth noting that Adobe Illustrator files are also fully compatible with Affinity Designer. In addition to .afdesign files, you can download and use AI files and templates without any issues.