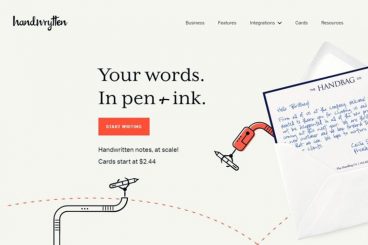 The website header, also referred to as the above the fold section, is arguably the most important part of a website. Mainly because it's the first part of the website visitors see when they arrive on the website.
When it comes to websites, first impressions matter a lot. And the header section plays a major role in it. In fact, according to a study, the majority of website visitors only stay about 15 seconds on a website before they leave.
The header design of your website will play a key role in whether you can convince a visitor to stay longer than 15 seconds.
With the right header design, you can influence visitors to keep browsing the website. You can also design a header in a way that persuades visitors into taking action as well.
To help you find inspiration and learn a few tricks about effective header design, we handpicked some of the best website header design examples for your inspiration. These designs will surely help you make your own headers stand out from the crowd.