Features ›
Instagram Templates
Instagram Templates
Are you making the most of one of the most popular – and visual – social media channels? Instagram is one of the best social media options for designers because of the visual nature of the network.
Post photos or videos and stories to connect with other users and showcase your work or personal brand. With or without filters and special effects, Instagram can be an impactful way to interact with a large number of users on social media.
In this series, you'll learn how to supercharge your Instagram account. Craft beautiful posts and updates, improve your branding, find templates, and use Instagram in a new, creative way!
Latest Instagram Template Articles
What is Instagram?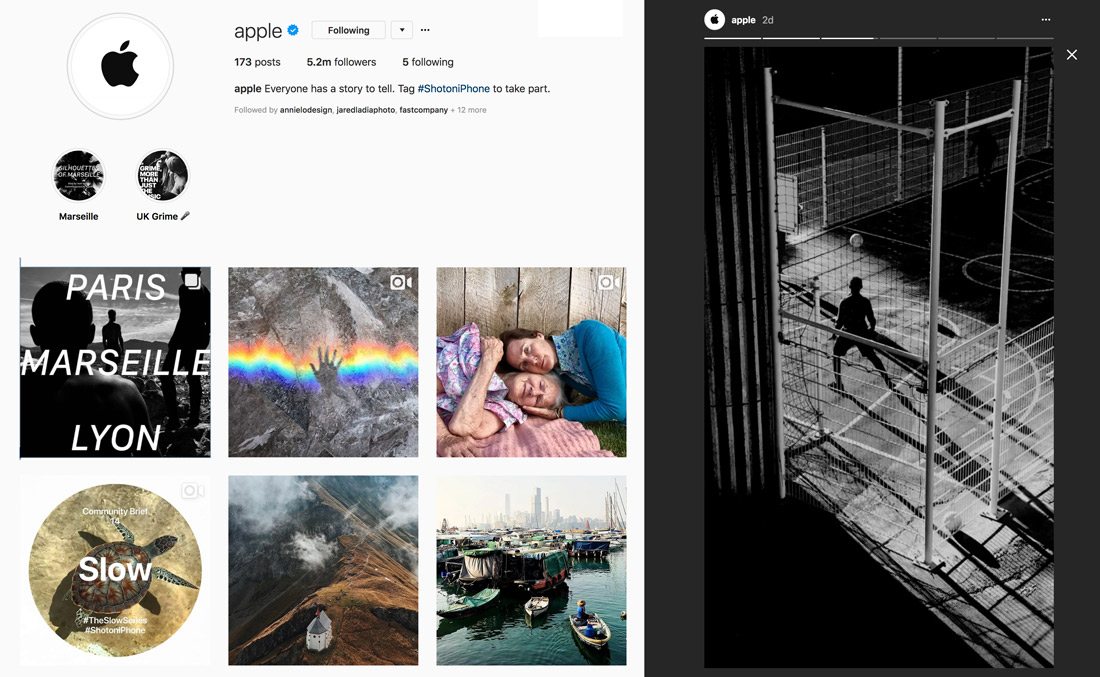 "Instagram is a free photo and video sharing app to which people can upload photos or videos, and share them with their followers or with a select group of friends. They can also view, comment and like posts shared by their friends on Instagram." –
Instagram
Instagram is a photo-based social media network that's been exploding in popularity for the last few years. It was launched in 2010, bought by Facebook two years later and has become one of the top social sharing platforms.
Instagram is a mobile sharing service. Users only post from mobile devices, and most users access it on a phone.
More than 52 million images are posted by some 800 million plus users every day.
Instagram Story vs. Instagram Post?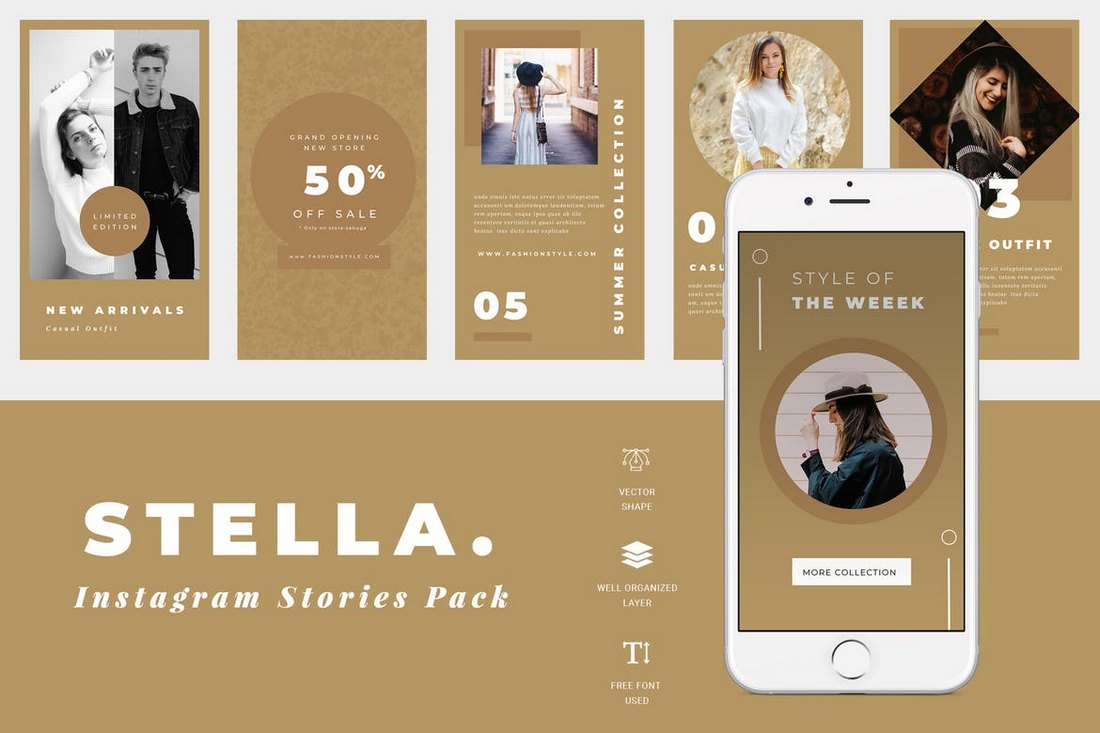 Instagram has two primary types of ways to share content – via story or post.
An Instagram Post is the original type of content and includes an image (or video), caption and options hashtags. Users can tag other users as well. Native posts do not include the ability to link to outside content.
Instagram Stories are the newer format and growing in popularity. Stories allow users to share multiple photos and videos in a slideshow format. Stories appear at the top of the main feed.
Most Instagrammers publish a combination of stories and posts.
What's an Instagram Template?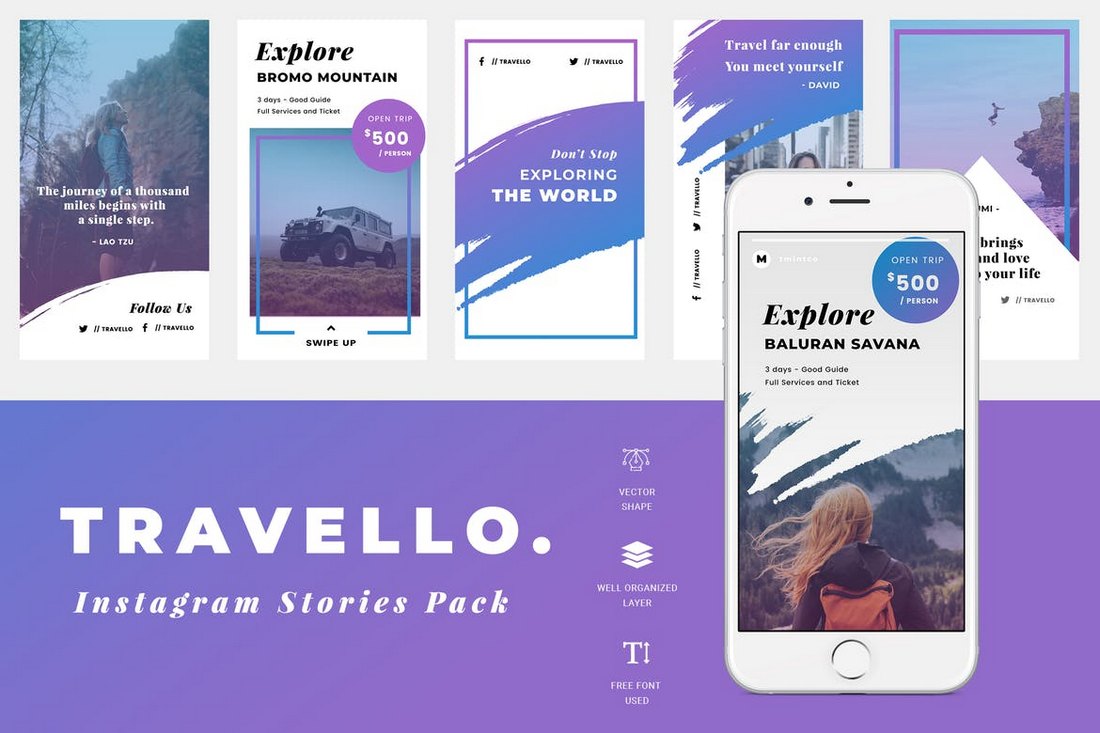 An Instagram template is a kit of pre-made designs to help you share different types of content to the social platform in a visually consistent manner. A template can be a helpful tool for a brand manager or marketer looking to create a visual identity and theme on the social network.
A solid Instagram template can help a non-designer (and designers, too) create promotions quickly.
A template can include locations to add images and graphics with text, infographics, backgrounds, and other visual elements.
5 Instagram Banners & Story Templates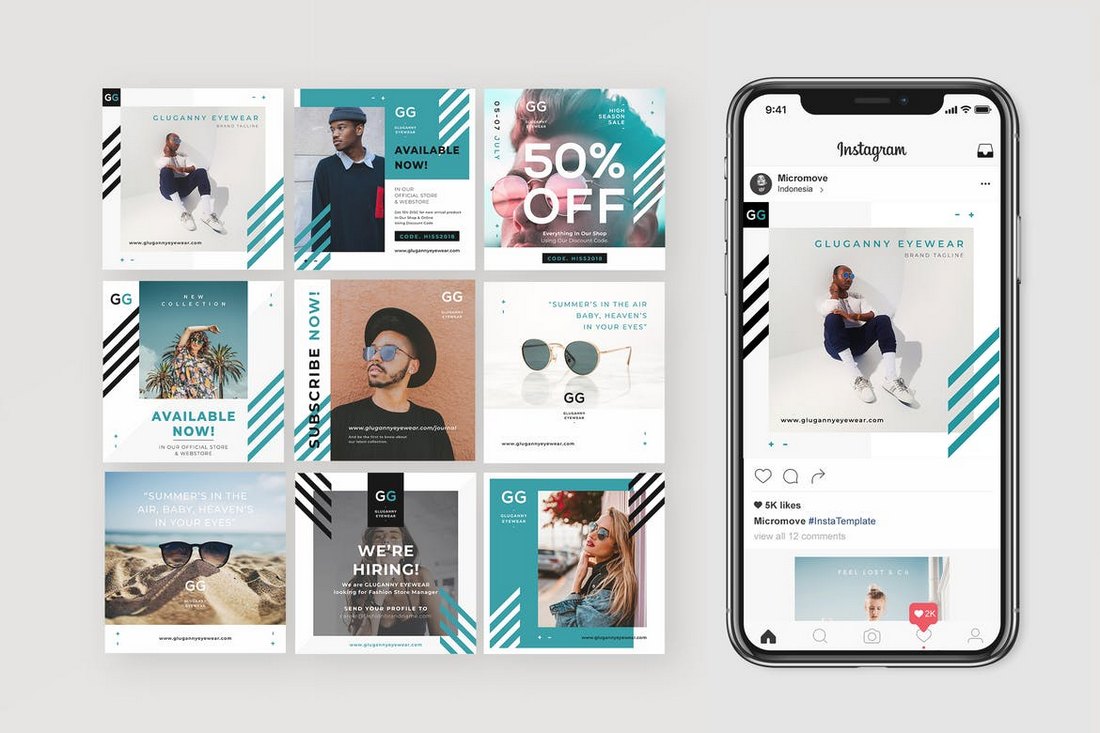 This bundle of Instagram post templates comes with 10 unique banner designs that are perfect for promoting clothing and fashion related content. It includes several different styles of designs in high-resolution square layouts to quickly attract the attention of your audience.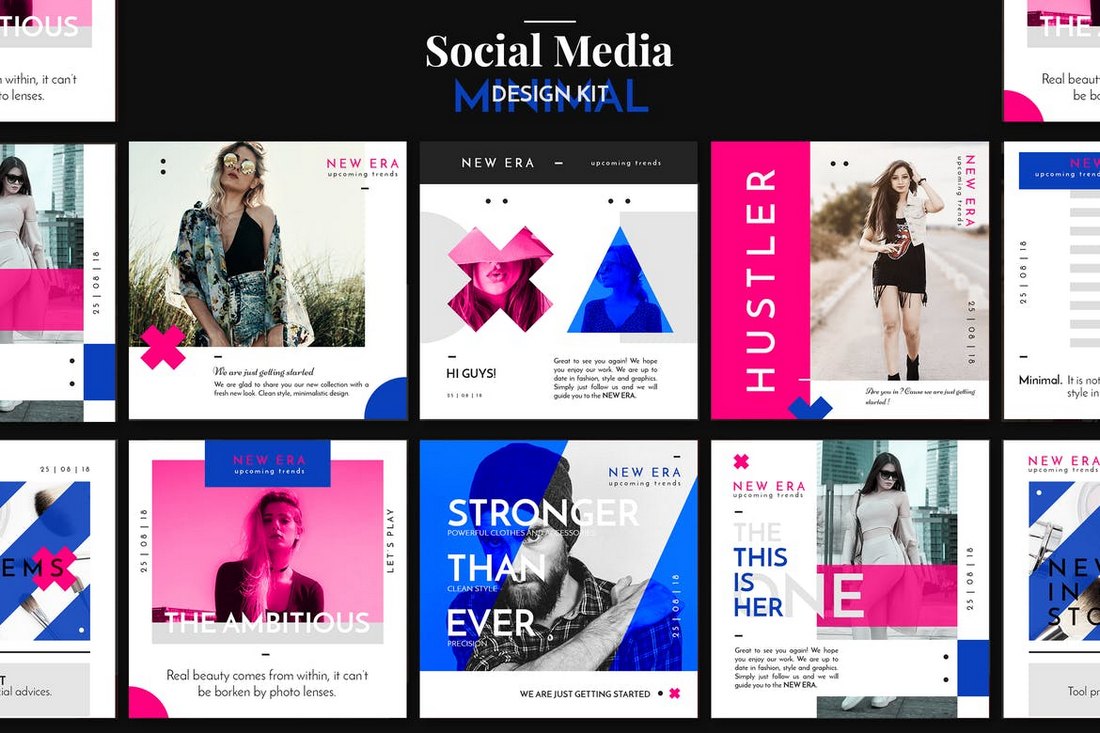 This Instagram template collection will allow you to easily design professional looking banners and posts to promote your brand and products on the social network. The pack includes 8 unique Instagram post templates in 800 x 800 px resolution. All the photos shown in the previews are included as well.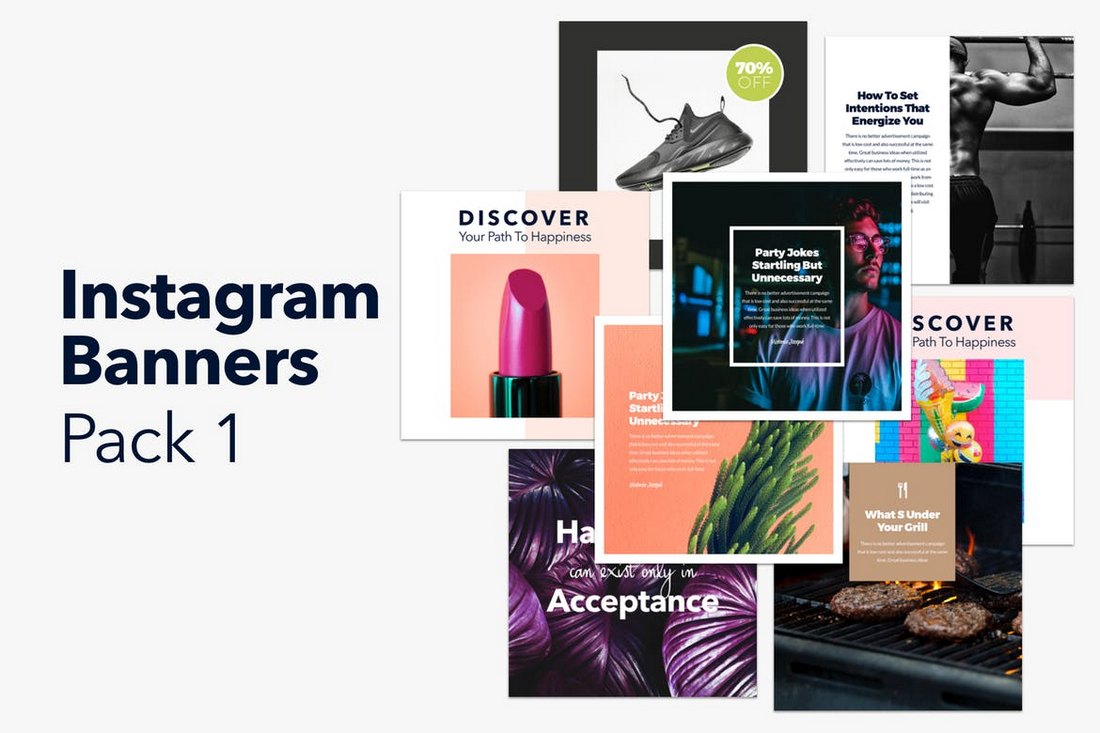 A bundle of Instagram banner templates that comes with various styles of designs to suit different types of brands and businesses. This collection includes 10 stylish Instagram post designs you can use to share quotes, detailed information posts, and more.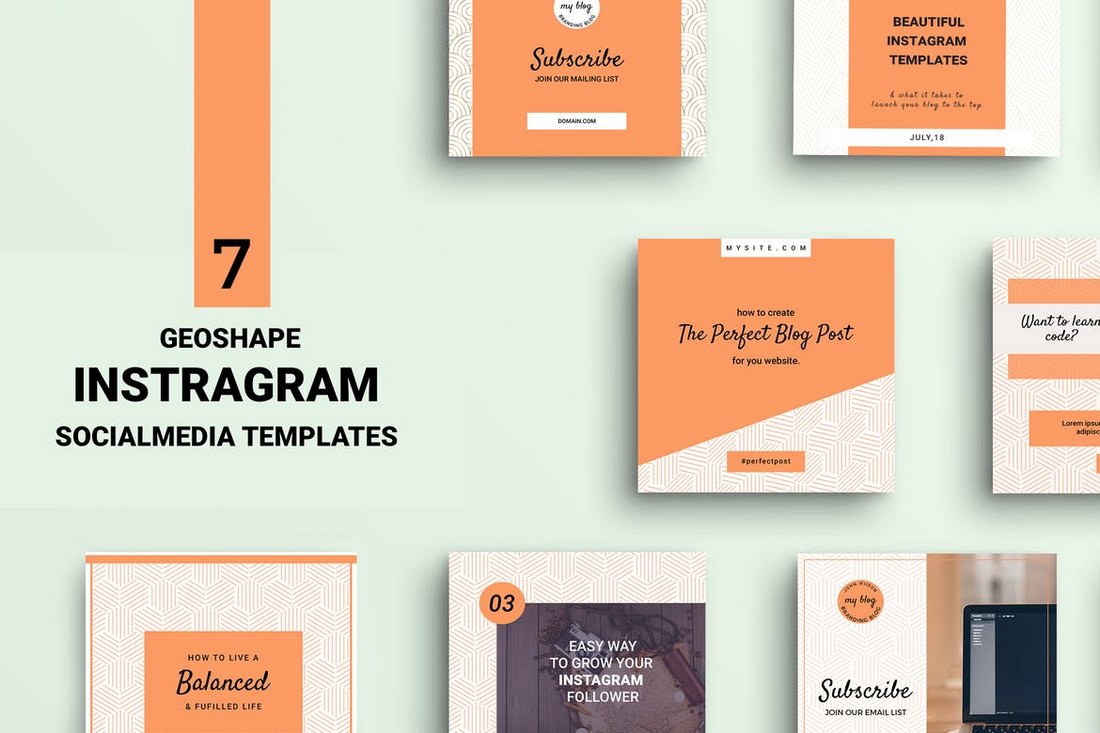 This pack of Instagram post templates features various styles of geometric shapes and designs to help you add a unique touch to your Instagram feed. The bundle includes 7 unique templates in PSD format. You can easily edit and customize the colors to your preference.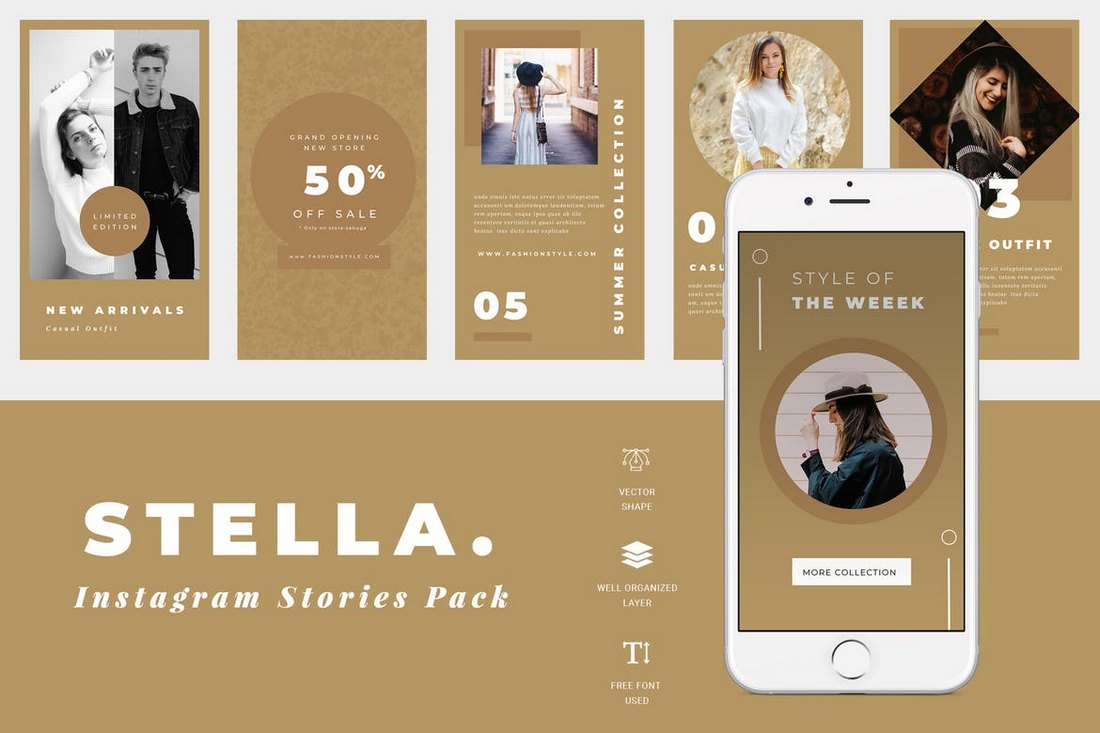 This is a collection of Instagram story templates that comes with elegant designs made specifically for promoting clothing and fashion brands. The pack includes 10 unique PSD templates with customizable designs.