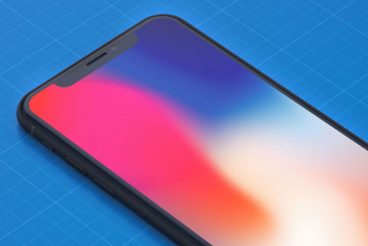 An iPhone mockup graphic is the perfect way to demonstrate your app, website, or user interface. We've collected dozens of the best iPhone mockup PSDs and vectors, in all shapes and sizes, for your next project.
A well-designed mockup can make your app or website interface stand out from the crowd, and it's the perfect way to present your design to a client. Our iPhone mockup picks vary between photograph-based PSDs, or vectors that can scale to any size. Some are free, some cost a few dollars, but all of them are a great way to showcase your app.
We've also collected a mix of iPhone mockups for different versions of the phone — from the iPhone 7, to the iPhone XS, covering every type of device.