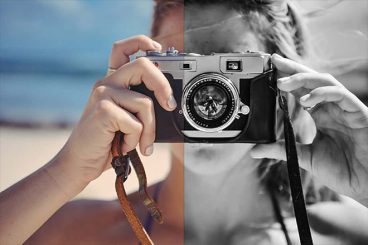 There's something so attractive about black and white photography that makes it never go out of style. If you want to add that same timeless look to your own photos, these black and white Lightroom presets will come in handy.
When it comes to photography and camera technology, we've advanced so far in achieving the perfect balance of color that lets you take lifelike photographs. Yet people are still using the classic monochrome look in all kinds of their photos.
In this collection, we're featuring the best black and white Lightroom presets you can use to create that same timeless monochrome effect and instantly apply it to your photos with just a few clicks.