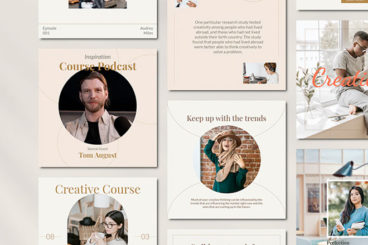 From hard-core 'grammers to those that post the occasional pic, Instagram is the social media platform that's practically made for designers because it is so visual.
So, you'll probably want to be on-trend when it comes to posting. Here are eight ways to create images that are perfect for 2021 with a few examples and Instagram templates to help you get started.
From #nofilter, to framing, overlay elements, carousels, and more, we're exploring all the trends you need to know.