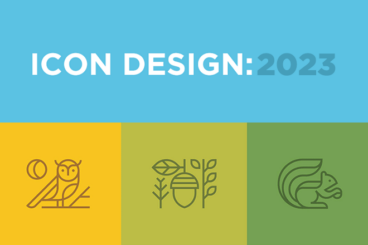 Trends / 12 Sep 2023
Icons might be one of the most important – and underrated – examples of design in your portfolio. Here's a look at icon design with some inspiring examples.
Icon elements are shown almost everywhere, but sometimes get produced as an afterthought. That shouldn't be the case. Great icon design can be distinctive and add finesse and flair to a project.
Let's take a look at what's new, and what's hot in icon design!