What Is A Keynote Template?
A solid Keynote template looks great, offers plenty of room for customization and best of all makes it easy for you to design an amazing presentation quickly.
A Keynote template is a collection of slides – complete with a font and color palette – that you can use to create a presentation. The template saves you hours of time because you don't have to spend hours designing custom slides.
Templates are fully customizable so that you can create and change anything in the design to fit your content or brand standards. Swap colors, fonts, content types and more so that the design looks custom but takes a lot less time to create.
5 Reasons to Use A Keynote Template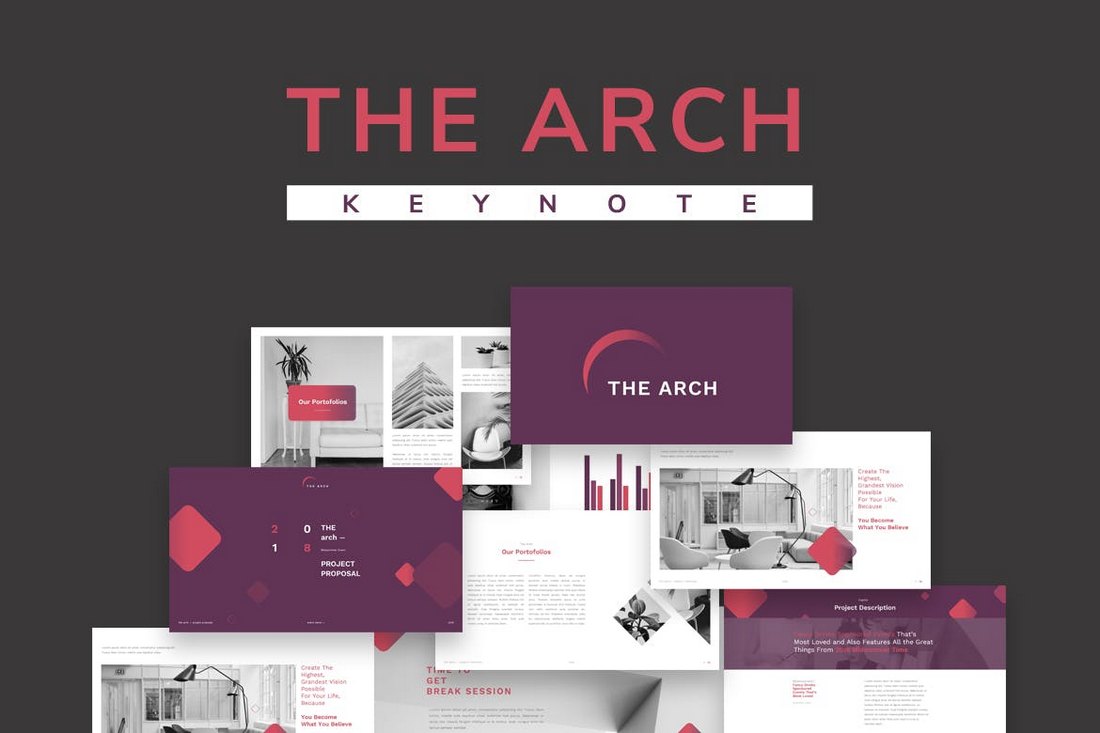 Even though you can create presentations in Keynote from scratch, starting with a template is the preferred method. Here's why:
Jumpstart presentation designs with a template to create a consistent presentation.
It's easier to learn Keynote – especially for those switching from PowerPoint – if you have a presentation framework that's put together properly. A template can be just the way to learn the software quickly.
Templates help you create beautiful presentations, even if you don't have a lot of time or design experience.
Match a template to the type of presentation you are giving for tools and slide designs that will mesh with content.
Templates come with many integrations built into the design so that your presentation can include images, sounds, video or other file types.
Free vs. Premium Keynote Templates: Pros + Cons
When it comes to finding Keynote templates, you have two options: free and premium. The big differences are price and functionality.
Free Keynote templates are a no-cost option, but don't always include the same number of features or customization options as premium themes.
Premium templates (we've collected the best Keynote templates previously) often come with extra transition options or animations, more color palettes or skins to choose from and many more slide choices to work with. Most free templates only include a handful of slides and a palette to get you started.
Which option is best for you depends on how you will use the presentation deck. Is it for one-time use? Or will it be the base for a design that gets used over and over? Will multiple people work with the Keynote template?
If you are planning to use the template repeatedly and for multiple uses or users, then a premium theme is probably your best option. The good news is that they are quite affordable. Many premium Keynote templates are $30 or less.