Casino Lemonade
This site features a beautiful retro design with an attention to detail that blows me away.
All the borders and background art are really intricate and eye-catching, the typography is spot on, and the character art is excellent.
Definitely one of the more successfully unique designs I have seen in a while!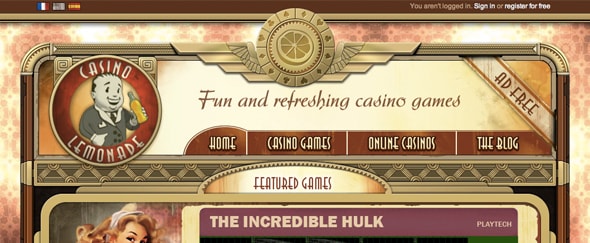 About Casino Lemonade
Published: Wednesday 2nd June 2010
Category: Posted in Web Design → Misc