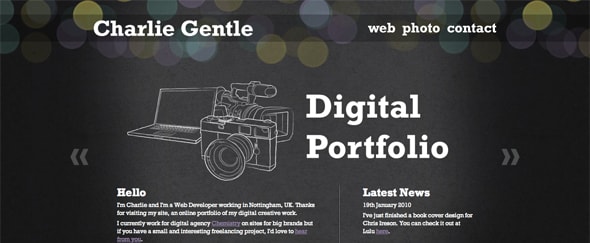 The portfolio of Charlie Gentle, a Web Developer working in Nottingham, UK.
The dark background contrasts nicely with the large white typography and the white sketchy elements. I am a sucker for side scrolling sites so this one gets a bonus for using this method.
Also, as you scroll through the site, the bokeh at the top is animated with a 3D parallax effect that is just excellent.