Legend of the Five Rings
Landing page website for popular roleplaying game, the Legend of The Five Rings.
One of the most attractive features of this website is its color scheme, which consists of predominantly deep reds for highlights and black typography. When combined with its classic vintage paper-style background textures, it creates a mesmerizing experience.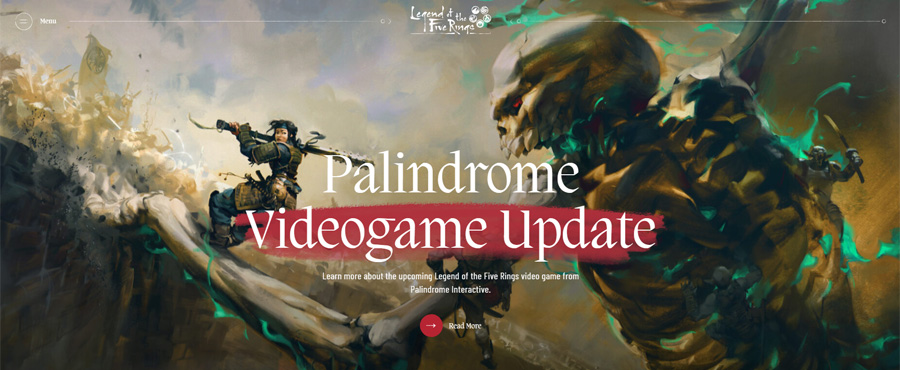 Why We Like This Design
The beautiful artworks, unique typography, and its strikingly attractive colors makes this website a truly remarkable design. The fact that it's developed on WordPress makes it all the more impressive.
About Legend of the Five Rings
Published: September 27, 2023
Category: Web Design