Red Panda
A creative project developed by Andrey Grodz to showcase an endangered animal.
Throughout the website, the designer showcases their talents and design skills by incorporating the theme of a "Red Panda." The entire website is enveloped by a dark red color and black scheme, which sets the tone to spread awareness about the endangered species.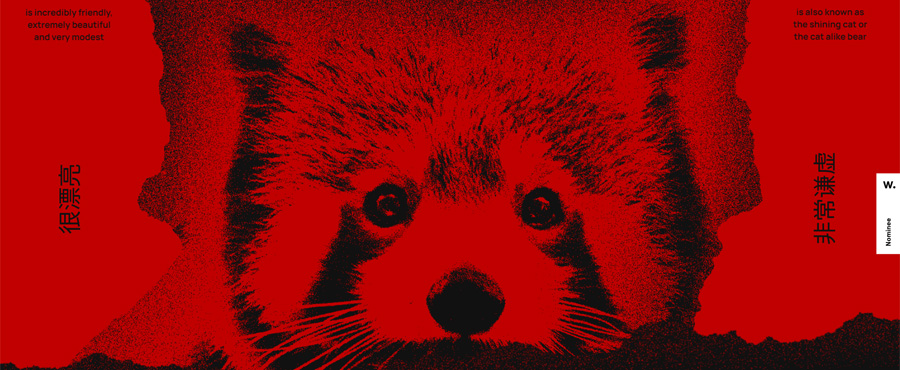 Why We Like This Design
The strong red color theme is what grabbed our attention on this website. It's certainly a different approach that works well for this website to highlight the importance of protecting animals.
About Red Panda