Sundown Studio
Portfolio website for Sundown Studio, a multi-disciplinary studio for creating end-to-end experiences and environments.
The minimal, single-color background with the clean typographic header design is one of the most attractive features of this website. And it continues to impress visitors with its stylish layout that appears to be using a sunset as the overall theme of the site.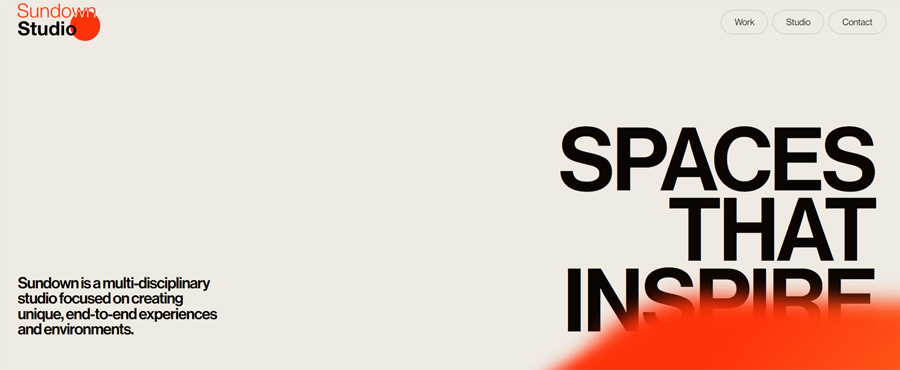 Why We Like This Design
The site does an impressive job of combining aesthetics and functionality, resulting in a visually stunning and user-friendly experience. It's easy to explore and every scroll is met with beautiful design.
About Sundown Studio