Time Magazine for iPad
Time Magazine for iPad looks simply gorgeous! Browsing through stories and articles is effortlessly enjoyable, the App manages to enhance the experience over reading the paper version.
I particularly like that you can still get the exact front cover, it gives a great sense of authenticity.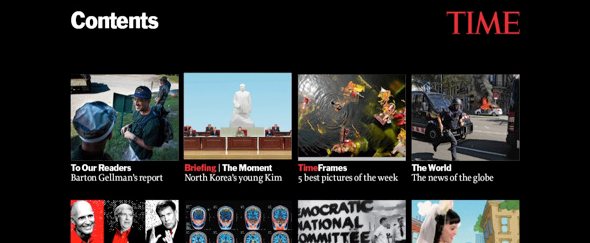 About Time Magazine for iPad
Published: Wednesday 23rd February 2011
Related Designs
A selection of other designs you might like to explore, based on Time Magazine for iPad: