Usertive
Usertive is a team of experts in human-centered design and web development based in Warsaw, Poland. We combine the abilities of an interactive agency and a software house with a psychology-backed design that skyrockets the conversion rates. With more than 6,400 digital creatives delivered already, we've tailored our workflow to bring a profit of our clients all over the world.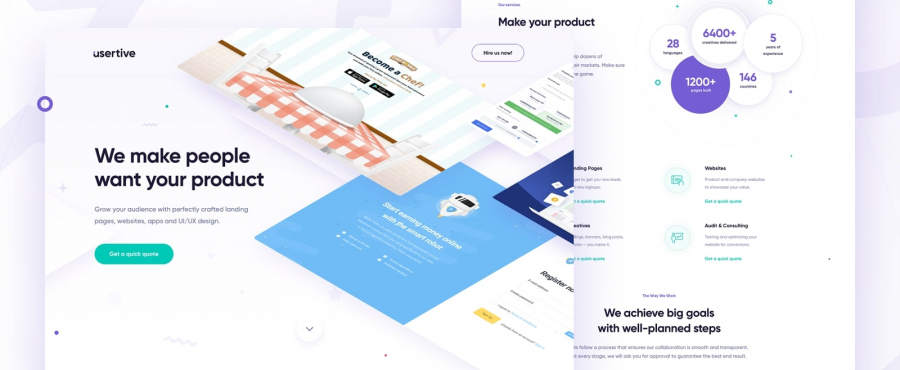 Why We Like This Design
A well-executed showcase website for the company's products and services, which packs plenty of information into a simple design.
About Usertive