Blue Artistic Business Card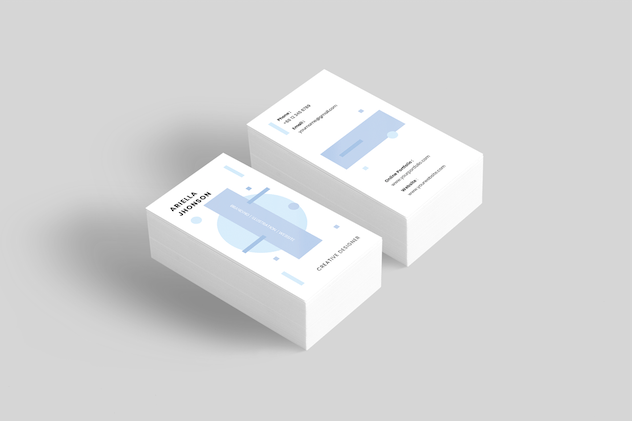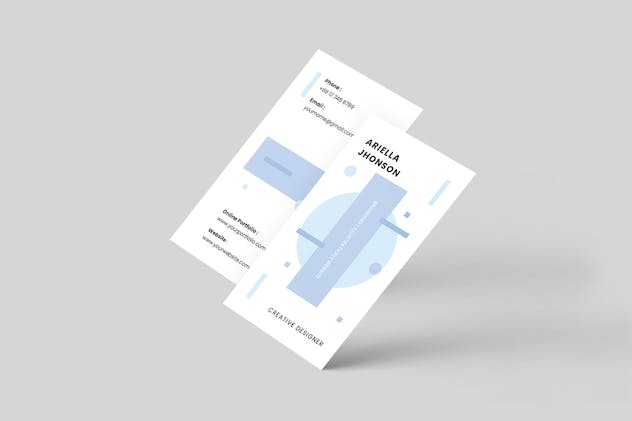 Apart from the stylish front and back design, it follows the standard US business card size.
Including a hint of creativity in professional matters never hurts, and our Blue Artistic Business Card helps you do just that. With its well-designed template and engaging aesthetic, it promises to withhold your professional identity while adding an artistic touch. The pleasing color scheme and efficient layout impress at first sight, making it an excellent choice for individuals looking to venture beyond the realm of plain and ordinary business cards.
One of the major highlights of this business card is its accessibility and ease of use. With a design editable in Microsoft Word and Adobe InDesign, anyone can personalize it to their liking, regardless of their technical expertise. Plus, it offers the freedom to adjust text, color, and objects, ensuring that the card distinctively represents you and your business.
The Blue Artistic Business Card emphasizes functionality without compromising on style. Apart from the stylish front and back design, it follows the standard US business card size. You can rely on the provided file guide to help you navigate through the customization process smoothly. Additionally, the inclusion of paragraph and character styling provides more control over the design's final look.
Details & Features
US business card size (5.08cm x 8.89cm)
2 pages custom document
Front and Back side business card template
Editable in Microsoft word & Adobe InDesign
Text, color, & objects are editable
Inclusion of paragraph styles & character styles
File guide included for smooth customization
Why We Like It
We recommend the Blue Artistic Business Card for its splendid fusion of creativity and professionalism. Its accessibility across platforms and easy customization features ensure you get a personalized, unique, and impressive business card. The template's flexibility, coupled with its stylish design, undeniably adds a modern edge to traditional business cards.