Clean Professional Business Card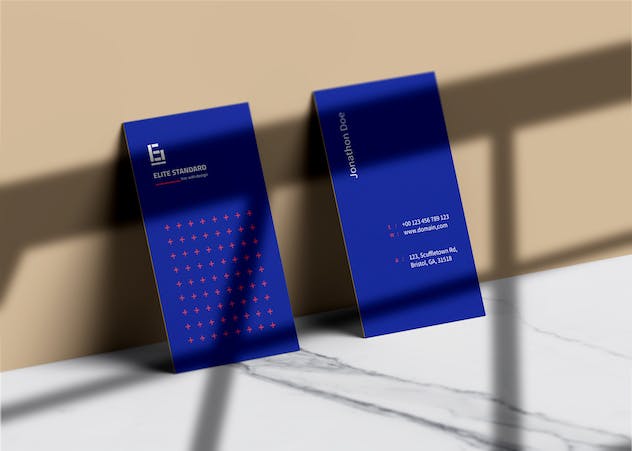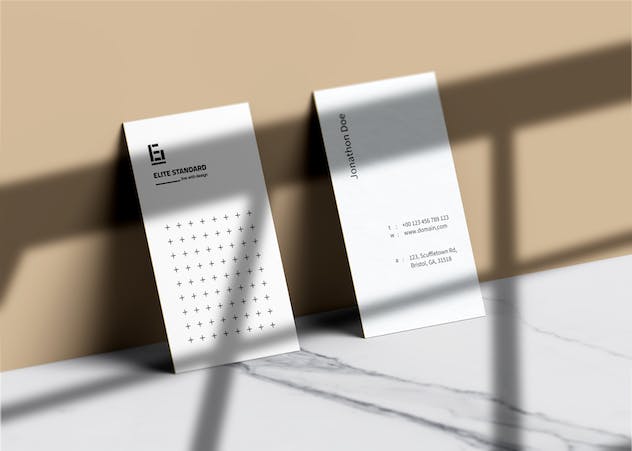 The Clean Professional Business Card oozes simplicity and professionalism.
The Clean Professional Business Card oozes simplicity and professionalism. Easily customizable with one click, you can change the color scheme to give it an elegant minimalistic look. The design stands out in any color but it also looks exceptionally striking with its default colors. It can easily be edited using Photoshop or Illustrator tailoring to your preference.
This bold business card template's download includes a single PSD file and an Illustrator document, both containing separate front and back designs. It uses the CMYK color model, the industry standard for print, and comes in a 300 DPI resolution ensuring a high-quality, crisp finish. It offers color options of dark blue and minimal white, and all main elements are editable for a personal touch.
The Business Card also has Adobe cc19 working files and supports EPS format for CS4 or CS6 earlier versions. It includes Photoshop and Illustrator files, an information file, and a Read Me file. It incorporates the widely used Source Sans Pro font style from Google Fonts to maintain a clean and professional look.
Details & Features
Easy Customization
Adobe Photoshop & Illustrator files included
CMYK Color Model
300 DPI Resolution
Print Ready Format
Optional Choice of Dark Blue and Minimal White Colors
Easily Editable and Customizable Main Elements
Why We Like It
This business card's design reflects the perfect blend of simplicity and professionalism. Its impressive capability for easy customization caters to varying aesthetic tastes and business needs. The choice of bold, neutral colors combined with high-resolution print-ready design positions it as an excellent tool to leave a lasting impression.