Lion Card Font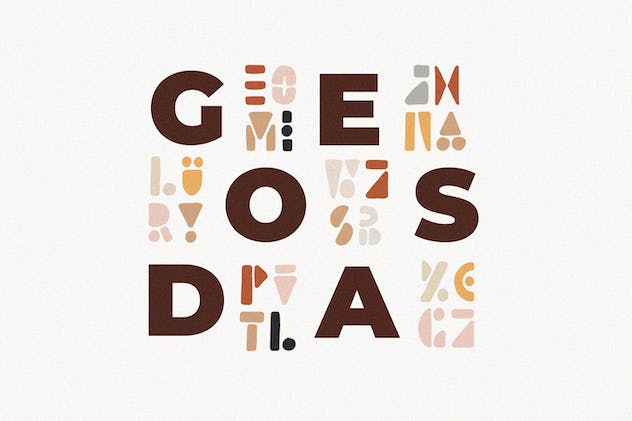 Try using flat colors to bring out the best in this font.
Crafted with an unparalleled blend of artistry and imagination, the Lion Card Font promises to add an extra dash of uniqueness to your designs. This handmade geometric font, with its distinctively fresh aesthetic, is designed to capture the gaze of your audience instantly. Using it in your branding and packaging projects is bound to leave an indelible mark on your audience.
A careful look at the Lion Card Font reveals the exquisite craftsmanship that goes into its creation. Uniquely handwritten, it embodies the geometric style that is universally appealing. The font makes an excellent choice for logos and other branding elements, particularly for businesses seeking to project a vibrant, dynamic image.
The Lion Card Font's true potential is unleashed when paired with bold, abstract designs. Try using flat colors to bring out the best in this font. Its playful and vibrant nature is a testament to the creative genius of Graphicfresh designers. Congratulations on choosing to add this creative marvel to your design toolkit.
Details & Features
Handmade geometric artistry
Unique, eye-catching design
Includes uppercase letters
Comes with numbers
Features punctuation marks
Ideal for branding and packaging designs
Complements abstract styles and flat colors
Why We Like It
We highly recommend the Lion Card Font for its singularly unique design that isn't afraid to stand out. The handmade geometric style is both robust and appealing, providing an ideal balance for creative projects. Furthermore, the versatility of its features assures it can be seamlessly integrated into any design scheme.