Logogram Business Card Template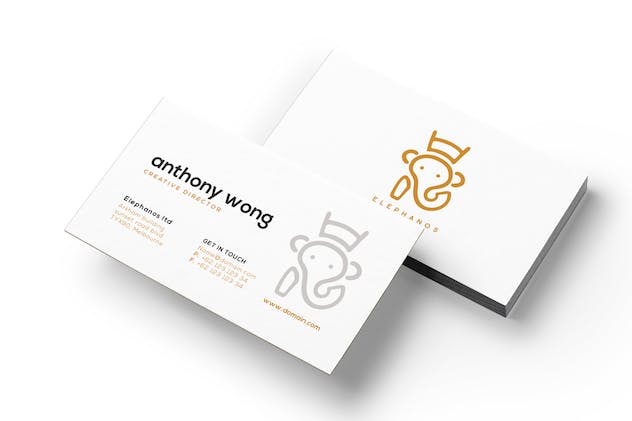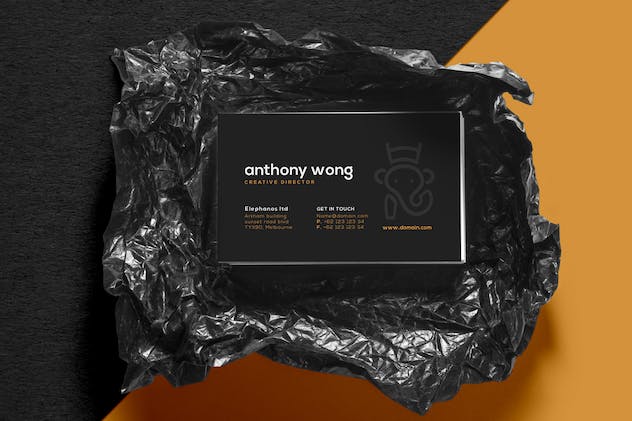 It's adaptable, accommodating diverse business types perfectly.
In the fast-paced business world where first impressions count, the Logogram Business Card Template captures attention with its striking dark-colored backdrop. The moody design helps your contact information pop while adding a touch of professional elegance. Making a cosmetic change to the business card is as effortless as you desire, allowing you to infuse your personal touch by altering its texts and colors.
The Logogram Business Card Template is the chameleon in the world of templates. It effortlessly molds itself to suit any business kind, be it a corporate business, an agency, or even a creative, retail, blog, magazine, photographer, artist, or freelancer. The template's layers and smart objects are meticulously organized and structured, empowering you to conveniently customize the design and color, depending on your demand. The end product is a clean, professional design that oozes elegance.
This template stands out with its two color versions: the timeless black and the crisp white. It comes with an included bleed guide and harnesses the power of distinct CMYK colors. Plus, the use of free fonts - the details of which can be found in the included documentation - lend a unique flair to your business card.
Details & Features
Dark-colored design
Easily customizable texts and colors
Suitable for a variety of business types
Well-organized and structured layers and smart objects
Black & white versions
Included bleed guide
CMYK color
Free font information included in the documentation
Why We Like It
We love the Logogram Business Card Template for its versatility and eye-catching design. It's adaptable, accommodating diverse business types perfectly. We're particularly drawn to its user-friendly architecture that allows easy customization, letting your business card effortlessly reflect your individual brand personality. Plus, the distinctive CMYK color usage renders an attractive touch that sets you apart.