5 Realistic Resolutions for Web Designers
It's that time of year again, where we all have the chance to reflect on the past twelve months and plan ahead for the year to come. It always leaves me feeling fired up, and I'm already excited to what's in store for 2010.
There's always a danger of setting resolutions, or goals, that are slightly unrealistic and far fetched. Today I'll be taking a look at various goals and projects you may want to consider as a web designer – ranging from starting up a personal side project, to spending a little more time out of the office!
Get unlimited downloads of 2 million+ design resources, themes, templates, photos, graphics and more. Envato Elements starts at $16 per month, and is the best creative subscription we've ever seen.
On Being Realistic
The biggest reason why goals for the New Year fall flat on their face is simple – you have too many, and they're too ambitious. The most important thing is to choose changes that you're excited to get behind, and are achievable within the year. If you like to dream big, break down those thoughts into something more manageable.
A thoroughly useful resource for planning your goals and resolutions is 6 Changes, which offers lots of excellent advice and pointers.
1. Start a Side Project
As designers and developers, the biggest source of income available is usually from just that – designing and developing for clients (or the company you work for). This is fine, but there are a number of reasons for starting up a personal "pet" project:
The chance to work on something you're passionate about
The opportunity to broaden your sources of income
The chance to create something that makes your life easier
When most of the hours in the day are spent meeting the demands and desires of other people, it's easy to get disheartened. Spending a few hours in the evening working on something purely for yourself is very liberating!
Why not start by looking for a problem or annoyance you face every day, and start working on a solution. Are you dissatisfied with your current method of invoicing clients? Do you wish you could track website visitors more clearly? Is passing a design back and forth to a client more stressful than it should be?
Let your imagination run wild, and make 2010 a year for spending more time working for yourself, rather than other people.
2. Read One Book a Month
It's easy to flick through a handful of blogs each day for inspiration, but this really isn't the best way to find challenging and engaging material to really broaden your horizons as a designer. I set myself a challenge of reading one book each month in 2009, and found it to be incredibly enlightening.
Just spending time away from a computer screen, absorbing information through a different medium, is a welcome change. If you still crave the urge to digitize the process in some way, I'd recommend tracking your literature intake through Readernaut – a wonderful web application for staying on top of what you're reading, and the books you've read in the past.
If you're unsure where to start, here are a few of the books I read (and thoroughly enjoyed) last year:
3. Change Your Scenery
One of the challenges I'm setting myself for 2010 is to spend one day per week away from my home office. Taking a change of scenery, and working from a different location, always seems to inspire me out of a boring routine.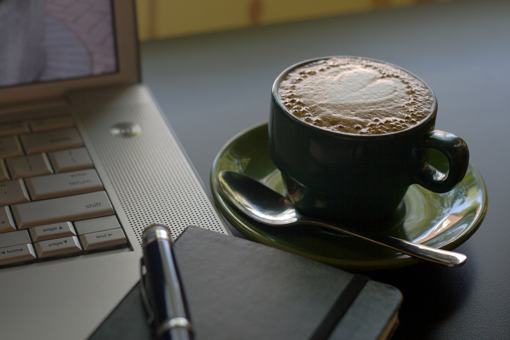 Also, don't feel constrained to locations that have an internet connection. You'd be surprised how much more productive you'll be when cut off completely from the online world for a few hours. It won't fall apart without you!
4. Design One Project for a Different Medium
Are you a web designer by trade? Consider working on at least one print project in 2010. You'll be amazed at how much you learn when spending time in a different field, and how many new techniques are completely relevant to the area in which you usually work.
If you're a developer, you could get the right side of your brain working by embarking on a creative project. It might just bring a different element of thought to your approach to coding, and give you a better understanding of the challenges faced by designers.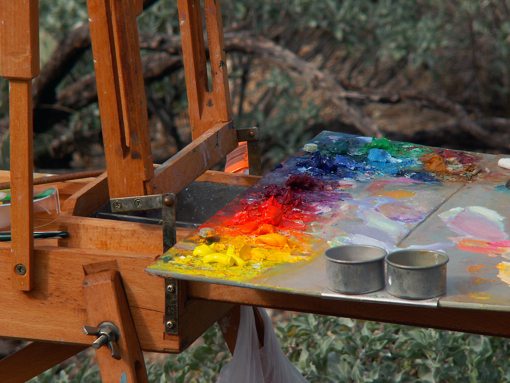 You don't need to feel limited to only "design" fields either – anything creative can be valuable. Put a short film together, experiment with photography, or even work on the interior design of a room in your house!
Job rotation and swapping between roles is a common concept in many firms, and you shouldn't ignore it as a freelancer. It can prevent you becoming stuck in a rut and, from a client's perspective, make you a far more valuable person to work with.
5. Take Time to "Think Strategic"
I'm not a fan of the word "strategy", but there's certainly a solid argument for taking time out to assess the big picture of your work and career. It easy to spend each week working, enjoying the weekend, and quickly falling into a familiar cycle as the year goes by. This is certainly easy, but won't leave you well prepared in the long run.
I have been experimenting with spending one afternoon each week away from the computer with a notebook and pen. You can think about new projects, take stock of your finances, or consider the aspects that you really enjoy or hate about your job. It puts your day-to-day activities in context, and ensures that you aren't just working for the sake of it.
Good Luck!
I can't wait to get started with 2010. I have absolutely no idea what it has in store, but I'm happy with the list of goals, changes and challenges I've set myself for the New Year.
It's going to be a thrilling ride, and I hope that you get a chance during the next week to have a little downtime and take stock of what you're hoping next year will bring.
See you in 2010!
Photos thanks to David Robert Wright and cobalt123.