Good Design, Now What?
Here at Design Shack, we've built up a solid archive of the best designs the web has to offer. When browsing through the 3,000+ sites featured, it's hard to fully grasp the amount of time and effort put into the design and development of each one.
That's why it breaks my heart when I see a brilliant site screenshot taken the day it was launched, but when clicking to visit the live version, I find a shell of what it used to be.
Get unlimited downloads of 2 million+ design resources, themes, templates, photos, graphics and more. Envato Elements starts at $16 per month, and is the best creative subscription we've ever seen.
It's not our fault.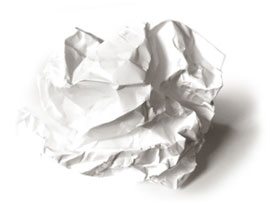 The site we delivered didn't have that cluttered home page, confusing expanded navigation bar, or that insanely huge logo. All that work done in carefully considering user experience and overall design aesthetic has been picked apart by a committee with as many different web agendas as members. Why on earth would someone pay good money for solid design and development, only to turnaround and dismantle what has been put in place in a few short months.
Actually, maybe it is.
It is hard to be committed to educating clients. Things rarely sink in the first time, you want to make them happy, and you have to make good use of the time for which they are paying you. While there are occasions when you'll simply be out voted, out numbered or straight up out of time, there are a few things you can do.
Set the right tone.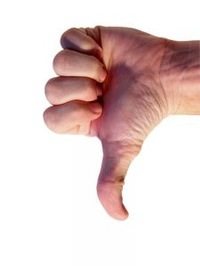 Do you want to be hired as the micromanaged grunt worker or the trusted expert with the skill set clients need? It's easy to get into saying yes to whatever clients think they need at the beginning in order to give a good first impression or sell your services. They may like you as a yes man or woman, but I promise you they won't respect you. It's usually not because they are jerks, it's because you haven't earned it. Don't be afraid to assert your opinions and establish a good working relationship. They'll learn to trust you, and if you take the time to explain why and educate them about what websites need to be, you just might be looking at a long term business relationship where you are consulting and managing aspects of the site yourself.
Tell the truth, immediately.
Put your time into design and code, and try to avoid spending your time writing an overly-gentle email fielding suggestions or trying to incorporate bad ideas into your layout. While being nice and compromising are part of the collective creative process, it's always good to be as efficient and to-the-point as you can.
When choosing or building a CMS, limitations are great.
I am pleased to say that we've always drawn a hard line on this. Half of the time we are hired for redesigns, it is because the staff or web administrator has too much access. Hot pink comic sans text and a quadrupled number of pages added to the site map happen all too often. As designers, we are branding their online content and architecting a user experience. Don't give them the keys to the castle. I find it is fairly easy to convince clients of this when you talk about saving money regarding the increased longevity of their new site design. No one wants to have to pay for a redesign every year.
Be aware that sites can degrade quickly.
I opened up a psd version of a site I was involved in building last year and gave myself 5 minutes to degrade it. Check out the original here and the degraded version here. After carrying out a handful of common mistakes I've seen in site management, I was honestly horrified at how easy it was to ruin the layout. If you see a site even partially take a turn for the worse, speak up!
Good Luck.
To quote a friend of mine who is a farmer, "The only thing that is certain is hardship." Clients will always be tough to deal with, but if you put time and effort into building an honest & communicative relationship, there is a good chance it will pay off in the long run.