Winner Announced: Win a Free Copy of the Book of CSS3!
Congratulations to Chris Domurad (@chrisdomurad), the winner of our competition! You'll be receiving an email from the publisher shortly with instructions for how to claim your prize.
A huge thanks to everyone who entered. Be sure to subscribe and follow us on Twitter, we've got a lot of great content coming up, including some more giveaways!
Get unlimited downloads of 2 million+ design resources, themes, templates, photos, graphics and more. Envato Elements starts at $16 per month, and is the best creative subscription we've ever seen.
Original Post
Last week we posted a review of a fantastic new book for web developers: The Book of CSS3. This in-depth guide to the future of web design was written for experts like you who already know basic CSS and are ready to take your talent to the next level with amazing upcoming technologies.
This week we're giving away a free copy of The Book of CSS3. Read on for more information!
The Book of CSS3
What is the Book of CSS3 and who is it for? Here's an excerpt that I think sums it up nicely:
"Let me tell you a little about who I think you are: You're a web professional who's been hand-coding HTML and CSS for a few years; you're pretty comfortable with creating complex layouts, and you know not only your div from your span but also your bold from your strong; you've read a little about CSS3 and may even have started experimenting with some of its more decorative features like rounded corners, but you want to gain a deeper understanding of the fundamentals."
From the moment I opened this book I was hooked. The author has thoroughly researched his topic and despite the fact that I write CSS3 tutorials daily, I was able to learn a ton of information from this book. CSS3 is no minor update, there's a ton of stuff that you'll need to learn if you're going to stay up-to-date and competitive as a web designer and this book is your way to do it. It's extremely easy to read and very well organized so you can just keep it on hand as a reference.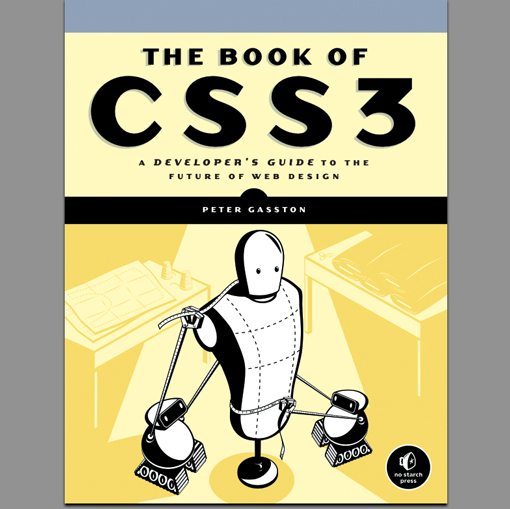 How to Enter
Entering to win the Book of CSS3 couldn't be easier, and there are even two ways to do it! Choose one of the following methods below to toss your hat into the ring.
We'll announce the winners here and on Twitter one week from today on May 23rd. Good luck to everyone and thanks for reading!