10 Key Features of Popular WordPress Themes
WordPress is the framework behind many of the websites and blogs you visit every day, including this one. Latest numbers from WordPress attribute the framework as the backbone of 17 percent of the web.
The platform is simple to use, and thanks to plenty of theme builders it can be customized in a variety of ways for everything from blogs, to portfolio sites, to e-commerce. Themes are the element that take WordPress to the next level, giving almost anyone of any skill level the ability to create a site that doesn't look like a basic template. There are a few key components that set the best themes aside from the rest. The most popular WordPress themes – both paid and free – tend to have 10 key features in common. Let's take a look at them.
Envato Elements gives you unlimited access to 2 million+ pro design resources, themes, templates, photos, graphics and more. Everything you'll ever need in your design resource toolkit.
1. Responsive Design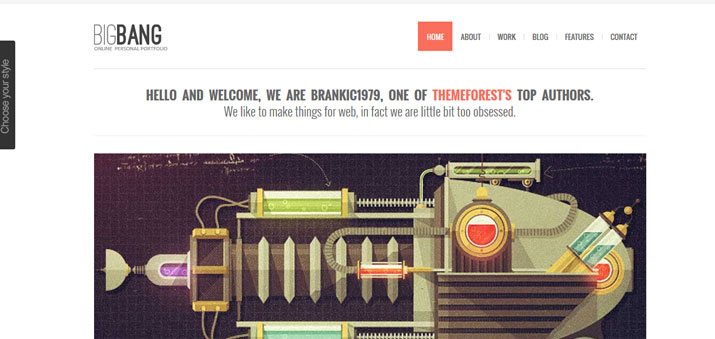 Responsive design is the top must-have feature of all websites for 2013 and is a must when it comes to WordPress themes as well. With the number of people viewing information on tablets and mobile phones, it is vital to use a theme that allows users to view content clearly regardless of device.
The top reasons for selecting a responsive theme are simple – there is no need to maintain multiple sites and content and visual and user interface consistency across devices. Quite a few of these responsive themes are using a Twitter Bootstrap-based design but there are a variety of others available as well. Tripwire Magazine recently compiled a list of the 60 best responsive WordPress themes, including Bootstrap themes, custom layouts, skeleton-based, Zurb Foundation-based and themes using 960.gs.
2. Social Sharing Features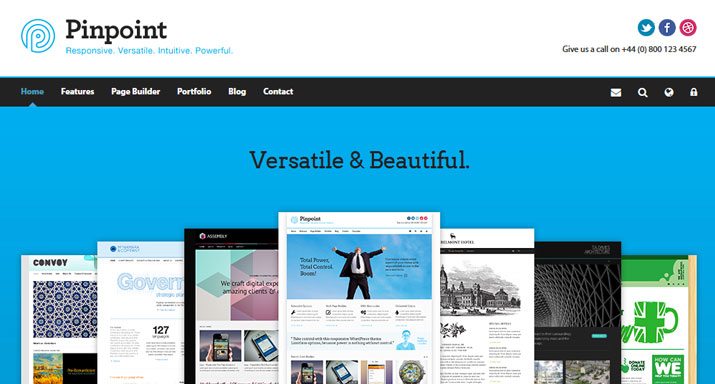 In today's web environment, social sharing is a must and themes have to be expandable and flexible with the number of social networks supported. At a minimum, designers should look at themes which allow sharing across Facebook, Twitter and Pinterest (three popular social sites that emphasize visuals).
Incorporating social media into a theme can help your content reach more people as visitors share it with their networks. The best and most popular themes have these tools built in, without the addition of plugins.
3. Multiple Page Styles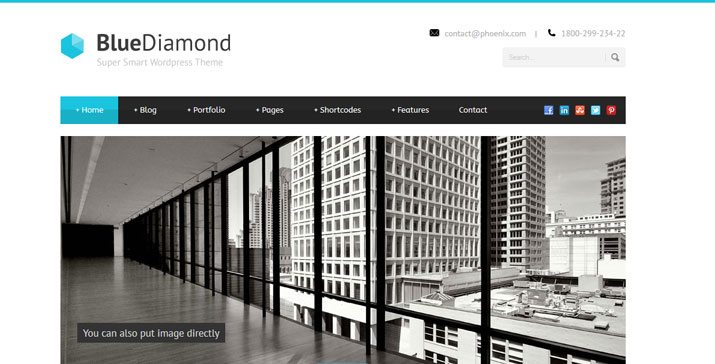 Themes that contain one page outline just don't cut it. Designers, developers and almost anyone building a website want pages that are optimized for specific user features – e-commerce, contact information, reviews or testimonials, blogs, etc.
Many popular themes have these multiple page styles built in, so everything is pretty much ready to go right "out of the box." Each different type of page has its own style and works with the user in mind while maintaining the look and feel of the site as a whole. These themes support seamless transitions from page to page and make a site appear more professional and polished.
4. Auto Upgrade and Support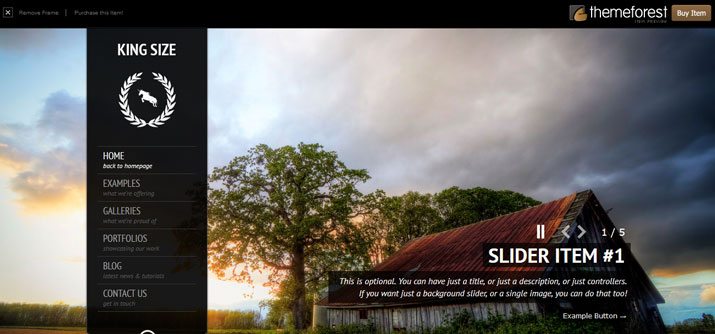 Designers and publishers that release, support and upgrade themes get the best reviews and tend to have the most repeat business. These seemingly no-brainer features are not as standard as one would hope and are the backbone of creating and maintaining a site.
Popular themes often have detailed auto-upgrade and update information included in the descriptions and include specific and detailed instructions for use, installation and customization. Even if a theme looks great, customer service is what sells (and keeps selling) themes in the long run.
Premium themes typically include high levels of support – one of the elements making them premium – but some great free themes offer advanced support or forums as well.
5. Plenty of Widgets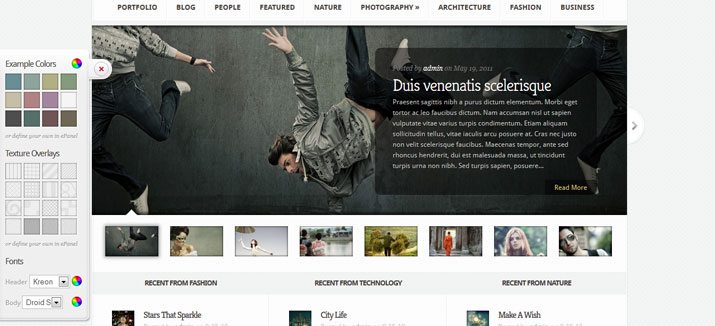 The inclusion of custom and customizable widgets is one of the features that WordPress users love. Look at any list of popular themes and you will find that almost every one includes custom widgets.
Although you can go out and find most of these plugins elsewhere, designers want widgets to match the overall theme, which is why inclusion is a must. In addition to visual flow, having widgets as part of a theme can make for a more seamless installation, saving time and work.
Popular themes do more than just include widgets, they also include plenty of places to put them. Options for placement extend beyond sidebars to widget areas in the footer, header and above or below content.
6. Theme Customization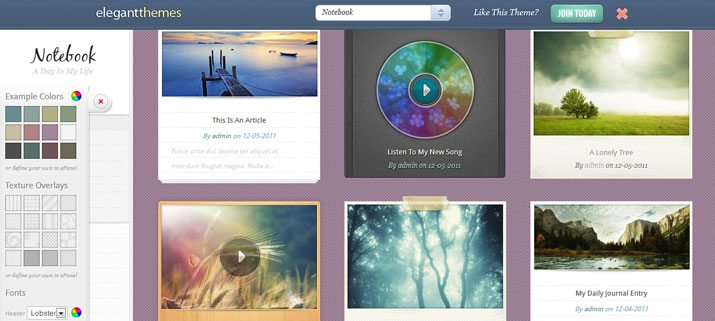 Using a pre-designed theme can make putting a site together quicker and easier but many people want to add their own flair, making customization important — from type to color to simple styling changes. In versions of WordPress 3.4 and later, the live theme customizer allows users to make these types of changes quickly, by element and preview simultaneously.
Other users (especially designers and more advanced users) look for customization options in regard to file type. Creating and saving themes using Adobe Photoshop files (PSD format) is especially popular. By including PSD files with theme downloads, users can change almost anything about the design without it being a part of the theme per se. From color to shape to font changes, customization options are almost endless.
7. SEO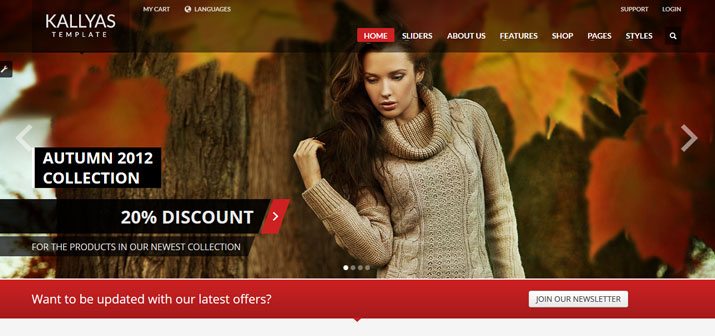 One feature that users won't actually see is search engine optimization that is built into the WordPress theme. The No. 1 plugin from the WordPress directory is the All in One SEO Pack, an indicator of how important this feature is when choosing a theme.
When it comes to SEO optimization for themes, the theme you choose can have a huge impact.
Themes should include search engine readability of website content, site speed optimization, indexable content and support of other SEO-specific features such as Dublin core and microformats. While these features are important, you also need to ensure that your WordPress site is using permalink structure for URLs and creating custom and keyword relevant slugs for page and blog posts.
8. Retina-Display Ready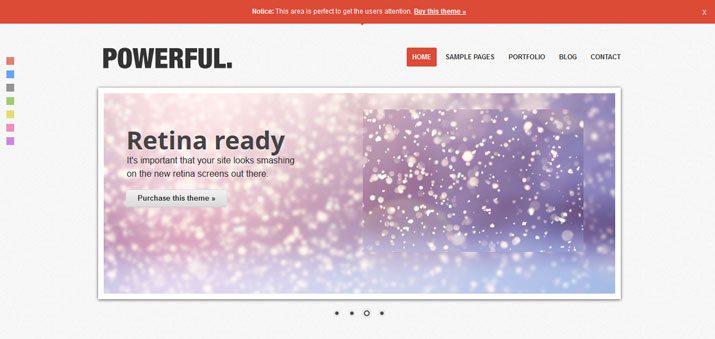 With more and more users buying devices with HD and retina displays, the quality of images and visuals matters more than ever. This is true for WordPress themes as well. The number of retina-ready options available is growing daily and becoming an in-demand feature.
Retina ready themes will look amazing on any device. Not only will the images be sharper and crisper, but fonts will also be sharper. Retina ready themes will have better quality when zoomed and will allow greater detail in the overall design scheme (or theme).
9. Standards Compliant Coding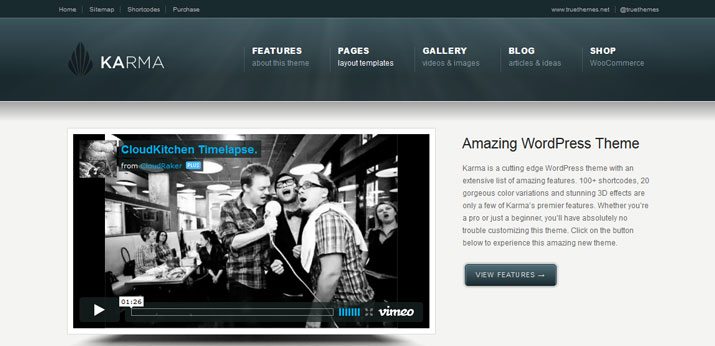 This can be the complicated part for many WordPress theme users, but the code must be sound. A good theme takes into account proper PHP, HTML, CSS, privacy and security protocols. Quality code is the skeleton for a quality website.
WordPress has a set of coding guidelines and Smashing Magazine also has a great primer on coding standards for the platform. Simply, it matters because clean code will just function smoother and is easier to maintain in the long run.
10. Design Bundles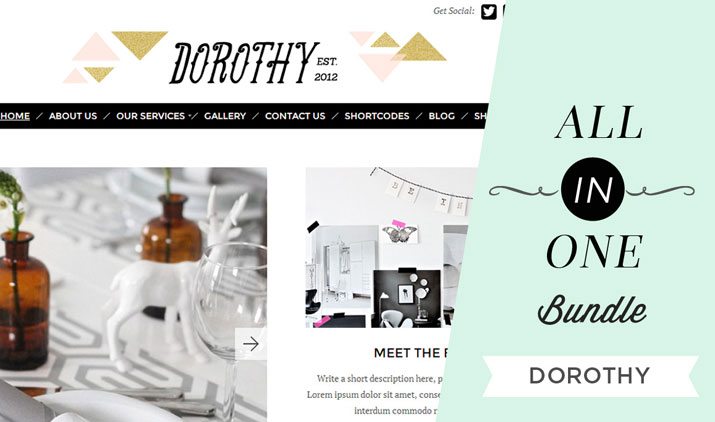 WordPress theme designers are expanding themes to include a variety of add-ons to provide a complete design package. These extras, from newsletters to business cards to letterhead, are included with the theme so that all brand materials are consistent.
Bundles are popular because they are a complete package and include everything you need to get a site launched and promoted. One of the most popular bundle features is newsletter integration; the Dorothy theme (above), for example, includes a WordPress theme, business card template, social media branding package and newsletter template that works with popular email client MailChimp.
Conclusion
The number of themes available for WordPress can be a little overwhelming. They seem to be everywhere you look. Responsive design is at the top of the wish list for most WordPress users right now, with other features falling closely behind.
Finding a great theme can be as simple as asking the right questions and checking out theme ratings and reviews on forums such as ThemeForest and the WordPress Theme Repository. The most popular themes are those that include the most user-friendly and technologically relevant features.
But don't base a theme choice on popularity alone. As a theme consumer, consider how you plan for your site to be used. Themes that work well for retailers may be different than those that are designed for portfolios. Do your research and pick a theme based on features that are important for users of your site.
Themes featured in this post: Big Bang, Blue Diamond, King Size, Aggregate, Notebook, Kallyas, Karma and Dorothy.