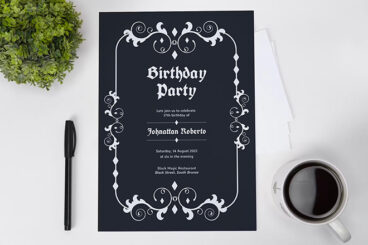 Trends / 25 May 2023
One recent emerging trend is an increased use of gothic styles and themes. This trend captures everything from imagery and color schemes to fonts and overall styling.
It's an almost natural progression and evolution from all of the dark mode designs we've seen in recent years to reversion to gothic style.
Here, we'll look at gothic style design and how you can make this design trend – potentially – work for you. Whether that's in a poster, flyer, typographic choice, or a website. Let's dive in!