20+ Creative Project Ideas to Get You Out of a Design Rut
It happens to everyone at some point – creative block. You know you're in a design rut when nothing seems to work as you expect. Designs aren't coming together. You're frustrated and un-energized.
While these stages are completely normal, it's important to have a few tools at hand to break out of a design rut. Here, we've gathered a list of creative project ideas to re-engage your brain and get you thinking more creatively again.
Get unlimited downloads of 2 million+ design resources, themes, templates, photos, graphics and more. Envato Elements starts at $16 per month, and is the best creative subscription we've ever seen.
1. Doodle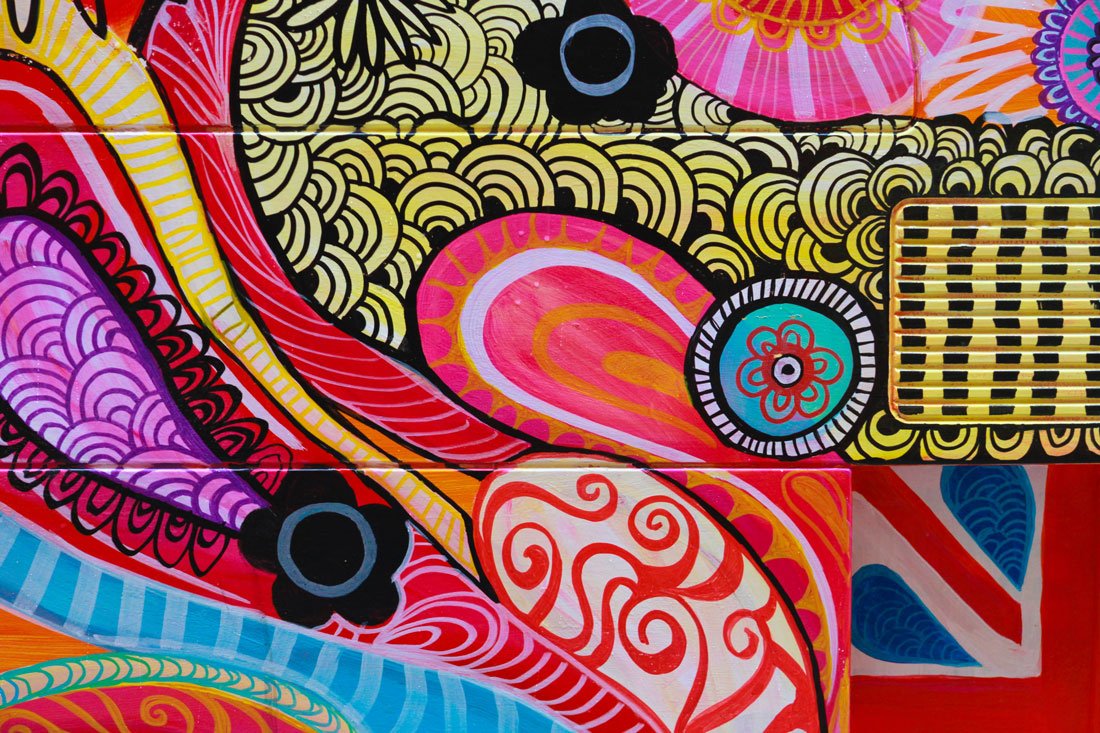 Don't start with a goal in mind, just start drawing. A few doodles or sketches can help free the mind and help you stop thinking about the problem at hand. That can be one of the best ways to come up with a solution.
Make sure you always have nice tools available to doodle. Such as a great pen (or two) and a sketchbook. Start a new drawing or add detail to something you already started.
2. Write Something
When a design has you stumped, use a different part of your brain and write something. This creative project idea will have you creating in a very different way.
Not sure where to start? Set a goal for a number of words to write and use one of these writing prompts from Writer's Digest.
3. Get Your Hands Dirty
Get out of the office, away from the computer and go do something with your hands. A more physical task such as gardening or woodworking still allows you to solve problems and think creatively but will take you away from the design.
And this side project is productive as well.
4. "Steal Like an Artist"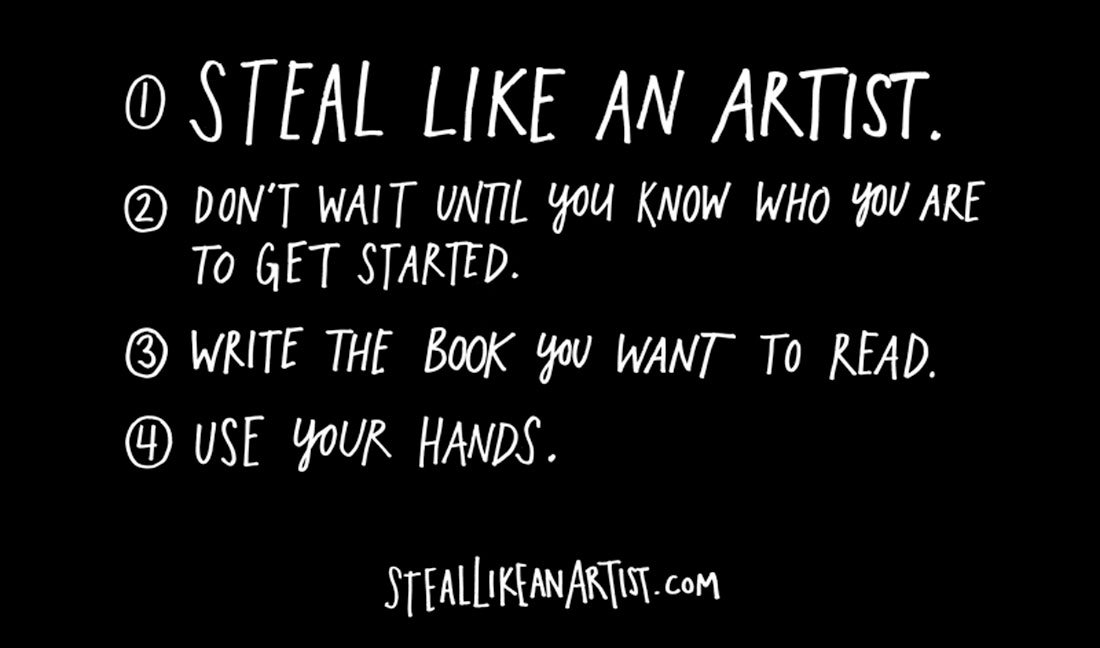 I'm a huge fan of Austin Kleon and his book "Steal Like an Artist" is great reading – and practice – when you need to break out of a creative rut. Get the book and accompanying journal so that you are ready when a creative rut starts to set in.
From his book, all you need to be creative is "curiosity, kindness, stamina and a willingness to look stupid."
5. Schedule a Meet Up
Call a design buddy and schedule a time to talk it out over coffee or a beer. Whether you talk about design problems, work or just life this gab session can be great from brainstorming and jumpstarting new ideas.
Talking it out changes your mindset and can help you develop ideas you might not have come up with on your own.
6. Take a Walk Outside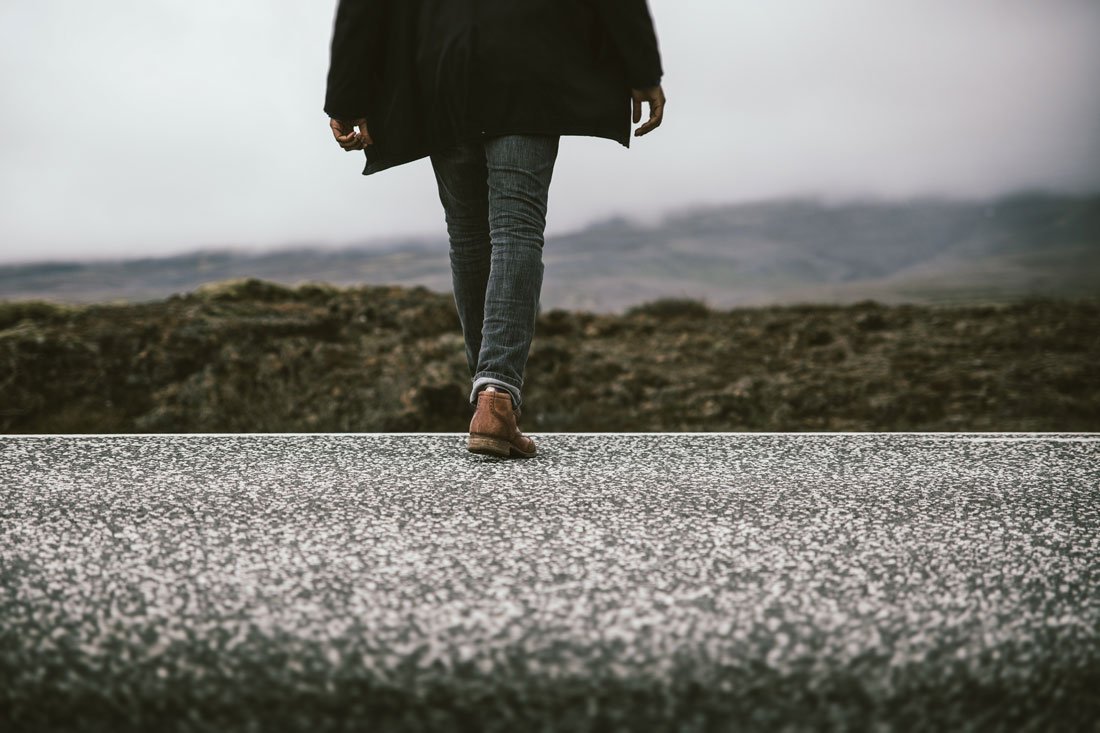 Get up, go outside and take a walk.
Fresh air and nature are a cure for almost anything that ails you. And it works when you are stuck in a creative rut as well.
7. Watch YouTube Videos
Sometimes the best creative project idea is a mindless one. Visit YouTube and get lost in a rabbit hole of videos. From silly cats to babies dancing to teens pulling pranks, watch videos that make you happy.
If this feels too silly, try to think about the creativity behind these amateur productions as you watch.
8. Clean Your Workspace
A creative rut is a perfect time to do something you've probably been putting off. Clean off your desk, organize files and establish new harmony and balance in your workspace.
Sometimes this clean, refreshed feeling can help you think different and see things in a new way. Think of it as a fresh start.
Who knows, while you are thinking about organizing you might just figure out the solution to a design problem that's nagging you.
9. Draw Zentangles

Zentangles, are unplanned bits of abstract art created by drawing structured patterns.
According to a website devoted to the art, the Zentangle Method "increases focus and creativity, provides artistic satisfaction along with an increased sense of personal well-being."
You can find a guide to creating these shapes here.
10. Color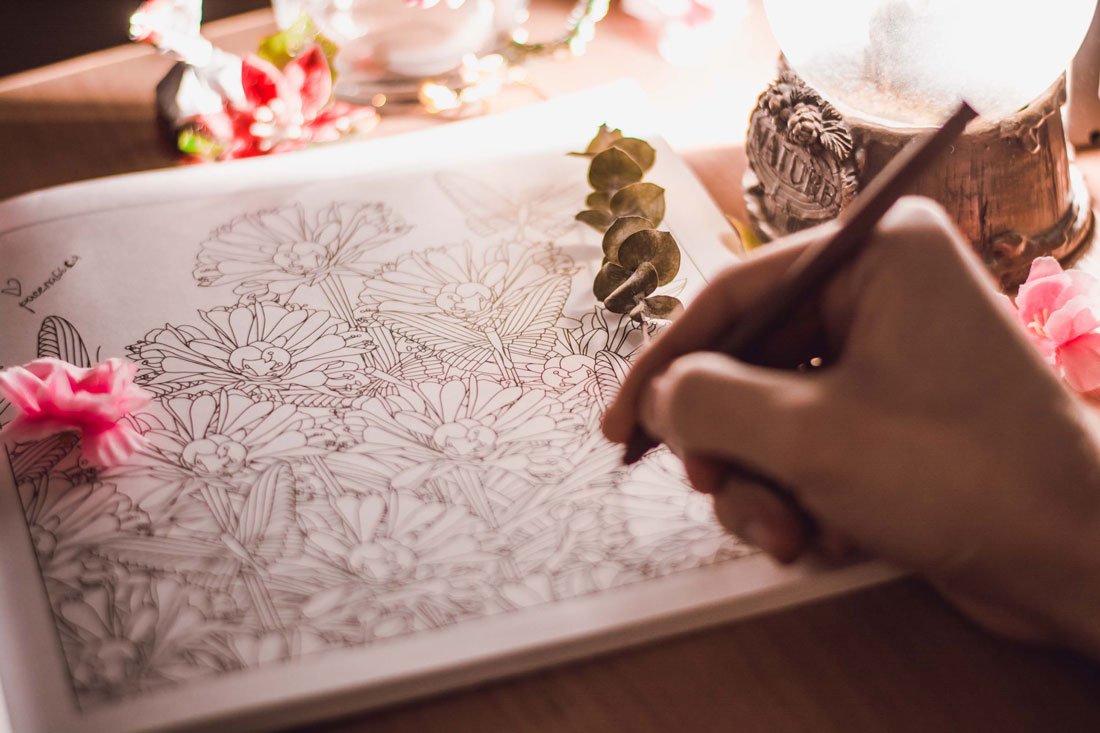 A coloring book and pencils or pens is a great (and rather inexpensive) investment. Coloring is a creative outlet that can help you focus on the details of the page you are working on while pulling focus away from the thing you are thinking too much about.
Look for a coloring book with drawings that appeal to your senses and that are fun to fill in. Then all you have to do is keep it nearby.
11. Browse Portfolios (or Update Your Own)
Sometimes the best way to restart your creative flow is to find inspiration from others. Spend some time looking at portfolios from designers you admire and then spend a little time updating your own collection of work.
Even looking back on past projects that you have completed can instill a sense of pride and be inspiring.
12. Make a Top 10 List
Have a little fun with a list. Create a Top 10 list of things you want to do, places you want to visit, skills you want to learn … you get the idea.
These lists are ripe with ideas and inspiration that you can use to motivate yourself to move forward. They can be related to your work or life in general.
Store your list somewhere where you can look back on it later when you are feeling stuck or overwhelmed again and remember what you are working for.
13. Go Work Out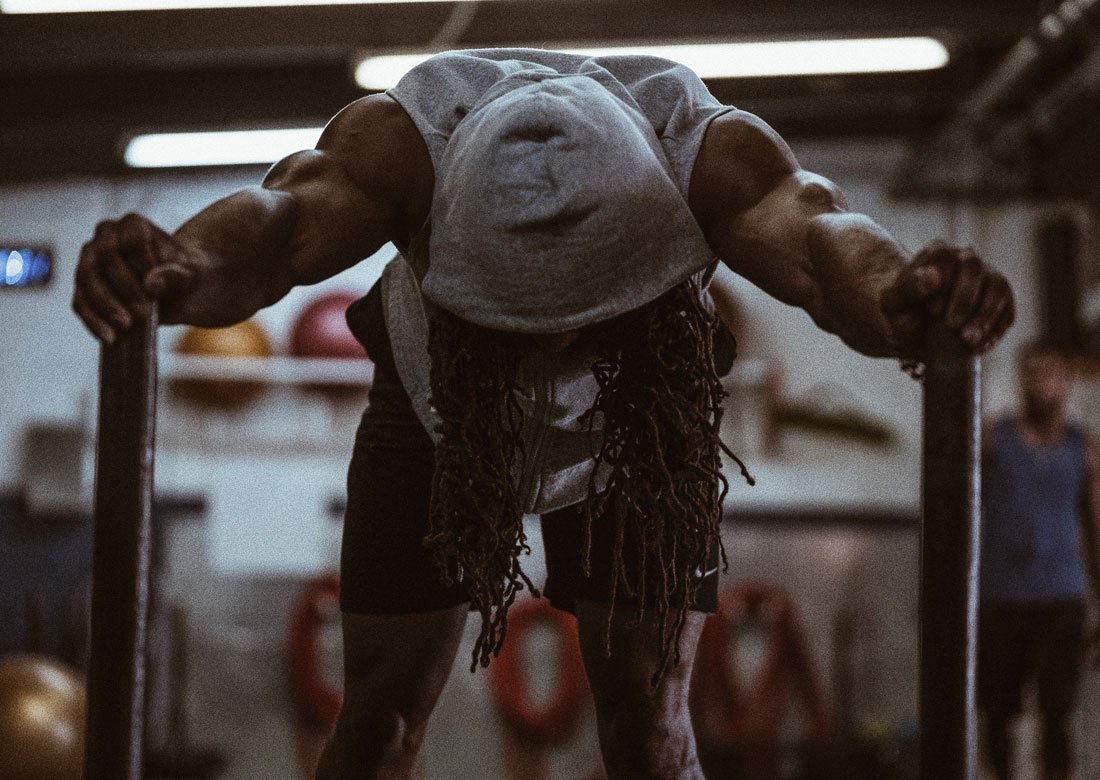 Engaging your body and working up a sweat also stimulates brain function.
Hit the gym, go for a run or bike ride and get moving. Just 30 minutes of physical activity can be the mental recharge you need.
14. Redesign Something Famous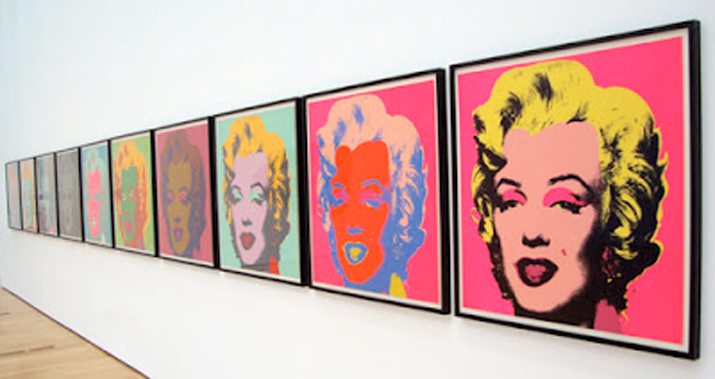 Do you have a cool movie poster hanging in your office? How about a classic design of another type?
Re-envision these designs with a modern flair. Redesign them in a new style with your own take on the work.
Sometimes the solution to a creative rut is stretching your design muscles in a new way. Not sure where to start? Create an Andy Warhol style design with a photo of your child or pet.
15. Change Up Your Playlist
Have you been listening to the same playlist forever? Change music styles to engage the brain in a different way. It's a matter of science as to why this works:
Through music we can learn much about our human origins and the human brain. Music is a potential method of therapy and a means of accessing and stimulating specific cerebral circuits. There is also an association between musical creativity and psychopathology.
16. Go Shopping
When you are stuck creatively… and at your desk physically, do a little online shopping. What's something you've been eyeing? How can you use that item to motivate you to work?
(And while you are shopping, you've stopped thinking about the problem so hard and might be ready to get back to work after this little diversion.)
17. Journal It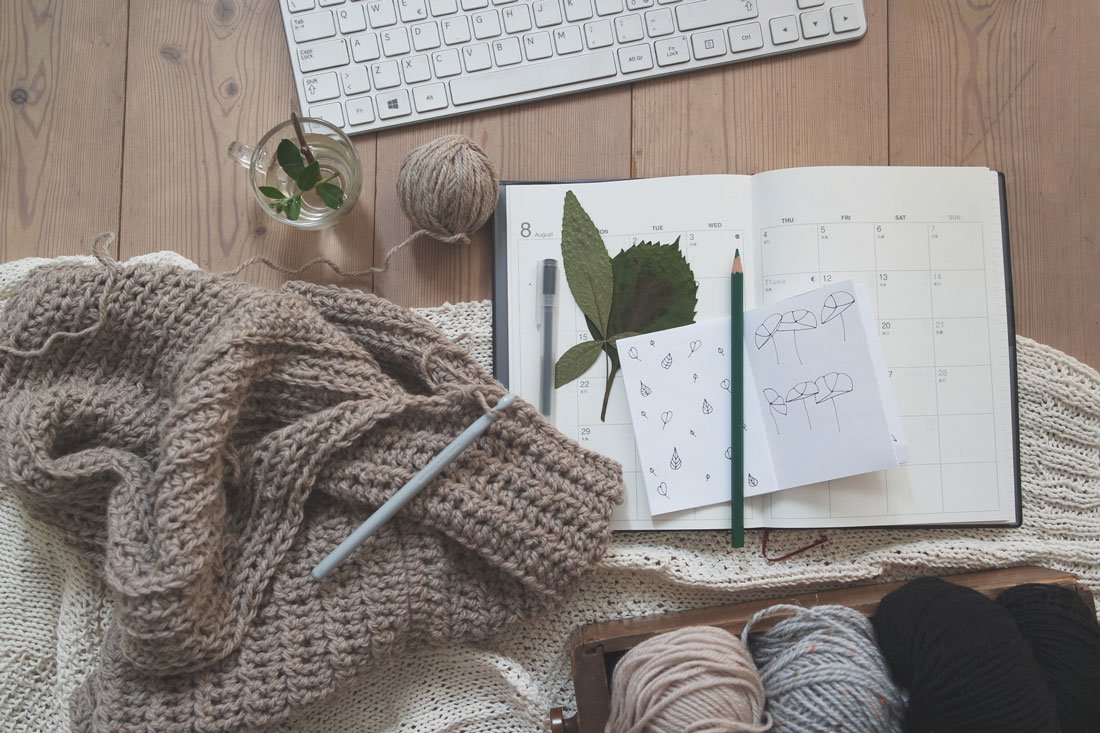 Keep a record of your creative struggles by journaling it.
What were your working on when the rut set in? (Is it a certain type of design problem?) How did you break out of it?
Logging your creative struggles can help you figure out how to overcome them more quickly next time. You can do this with a traditional journal, bullet journal or sketch journal.
18. Laugh
Give yourself the opportunity to laugh it off.
There's nothing like the power of positivity and happiness to get you out of whatever funk you are in. Grab a funny movie, be silly with a child or take part in a harmless prank to release those happy endorphins.
19. Create Something Physical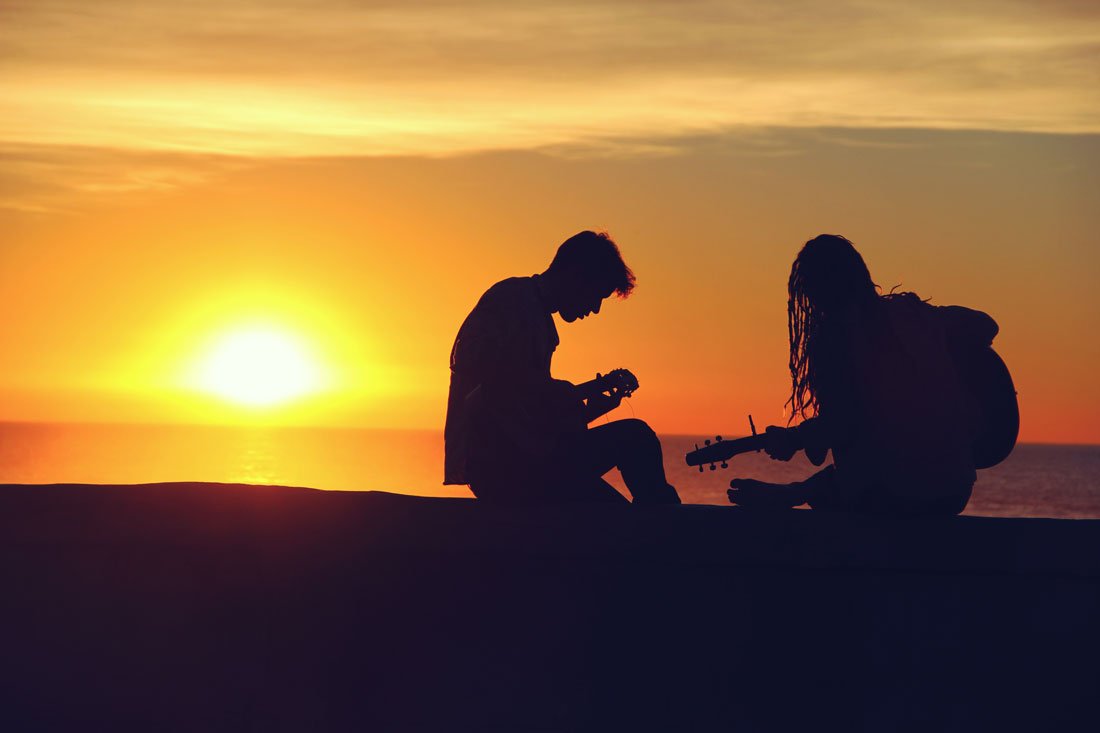 While all types of design are an art in themselves, create something else. Too often we are stuck at computers for work. Create something physically instead.
Make music, create art, start a craft project. Just make something.
20. Write a Poem
And because I love Austin Kleon so much, I'll go back to some of his advice for the final creative project idea. Write a poem. He does it with newspaper clippings and a marker and scribbles out words he does not need to create a short poem.
Or you can write one yourself. Try a haiku or limerick or something that's short and has a rhythm that's easy to replicate.