Best Drawing Software for Digital Artists (PC & Mac)
Finding the right drawing app for digital art is a process that involves a lot of trial and error. We want to help narrow that search by giving you this list of the best drawing software for digital artists.
Whether you're a beginner just getting started or an experienced artist looking for a better drawing software, we have handpicked some of the best software you can use to craft professional art and designs.
When choosing a drawing software you also need to look for specific features like support for drawing tablets, compatibility with different platforms, and affordable pricing. We made sure to check for these features when creating our list. You'll also find some of the best free drawing software you can use without touching your wallet. Keep reading to learn more.
Envato Elements gives you unlimited access to 2 million+ pro design resources, themes, templates, photos, graphics and more. Everything you'll ever need in your design resource toolkit.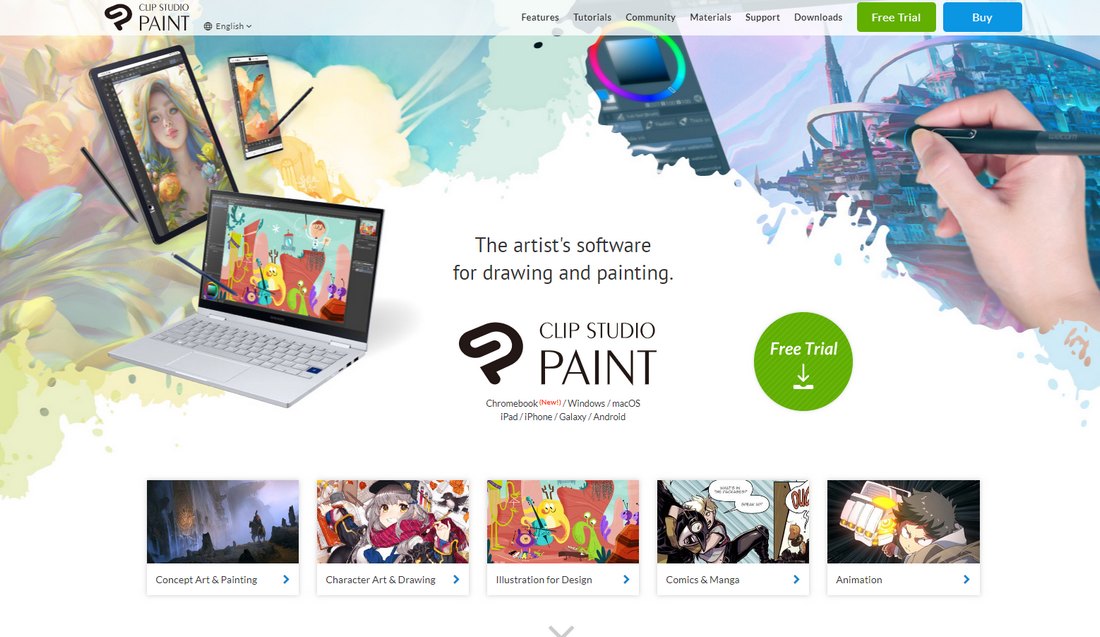 Platform: PC, Mac, iOS, Android
Price: $49.99
Clip Studio Paint (previously known as Manga Studio) is one of the most popular drawing software used by many professional digital artists. The app is not only available across all mobile and desktop platforms but also comes at a very affordable price.
The software is designed for artists who specialize in illustrations and drawings as well as painting. The app features an advanced user interface with all the tiniest details that are important for producing professional work. As a result, this software is most suitable for experienced artists.
Main Features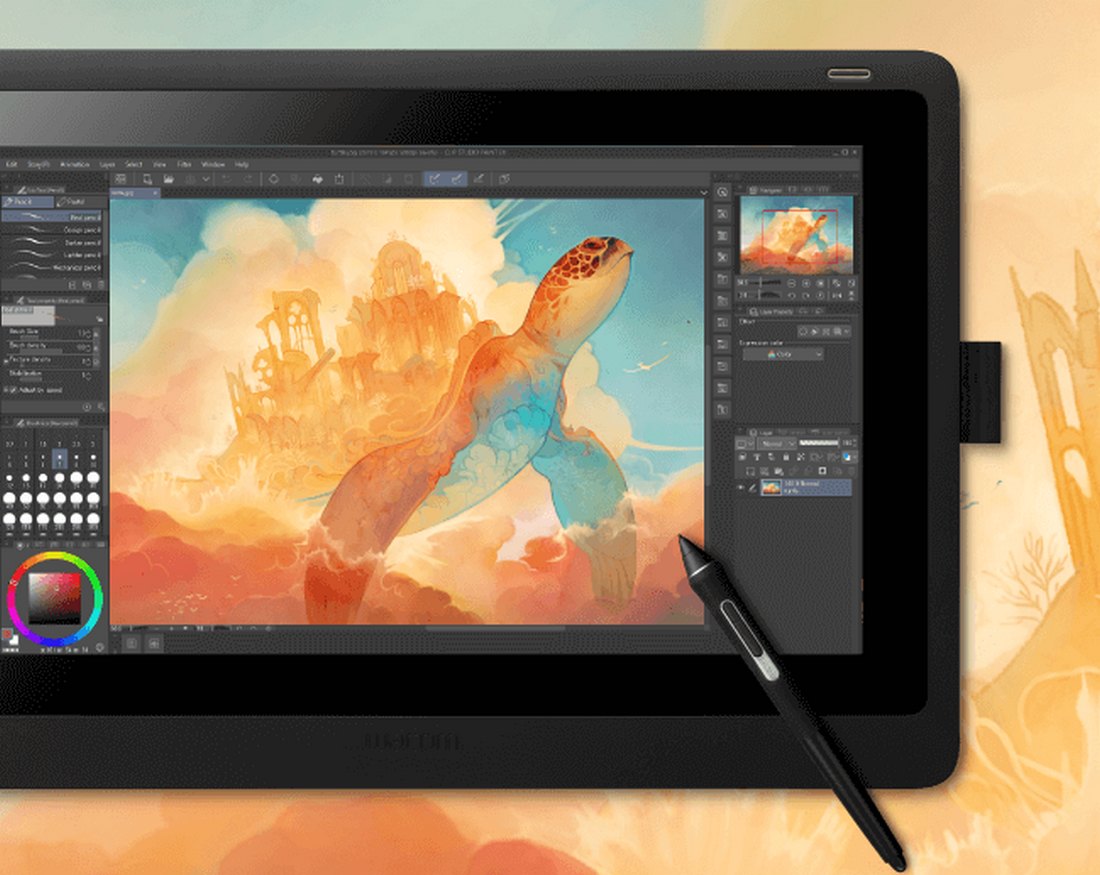 Features a powerful brush engine that works perfectly with tablets and pen pressure
Perfect for illustrations, character art, concept art, manga, comics, and more
Thousands of brushes to choose from and thousands of materials added to the assets each month
Create professional animations and export them as video or GIFs
Very affordable price and offers a free trial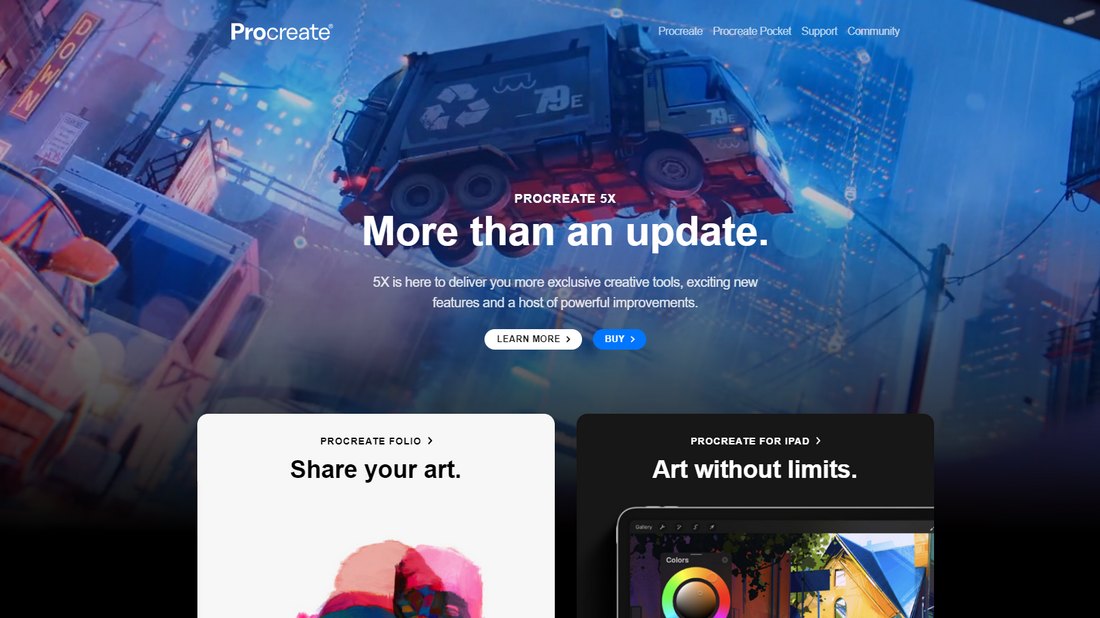 Platform: iOS
Price: $9.99
ProCreate is the perfect drawing app for beginners. It has a beginner-friendly user interface with lots of useful features. And, more importantly, it works flawlessly with the iPad, allowing new artists to improve their craft without having to invest in a drawing tablet.
ProCreate with the iPad Pro and Apple Pencil is the perfect combination to get the most out of this drawing software. However, the app also includes support for touch gestures as well.
ProCreate is used by both beginners and professionals, mainly for work such as hand lettering, illustrations, and even animation.
Main Features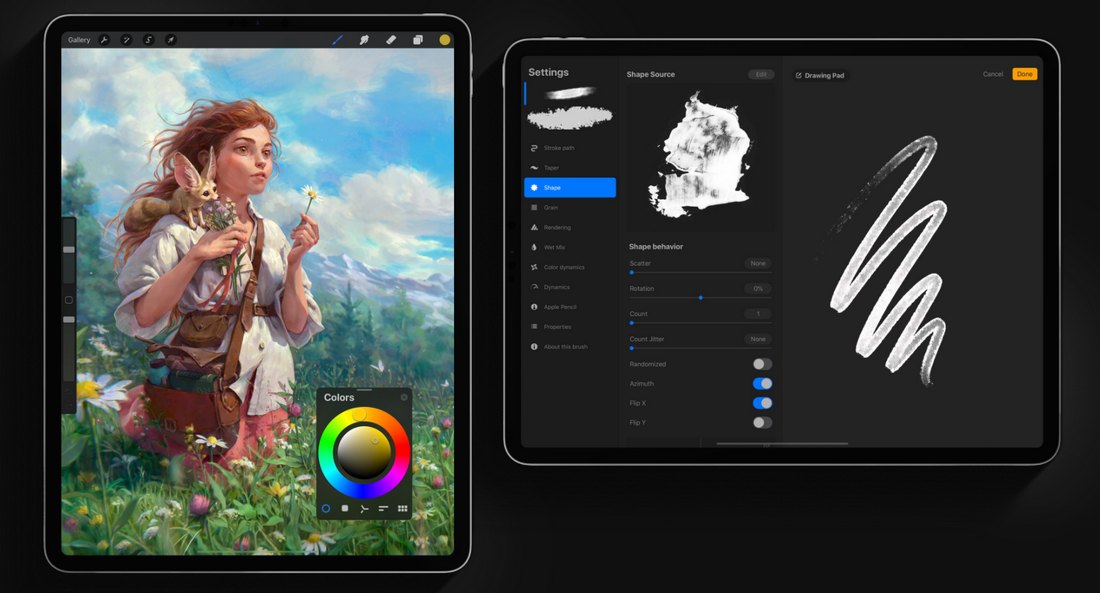 ProCreate has a beginner-friendly UI that's quite easy to learn
It works with iPad and supports touch gestures for drawing with either the Apple Pencil or your fingers
Allowing you to import brushes, textures, and patterns from third-party resources to create professional designs
The app also supports creating simple animations with your drawings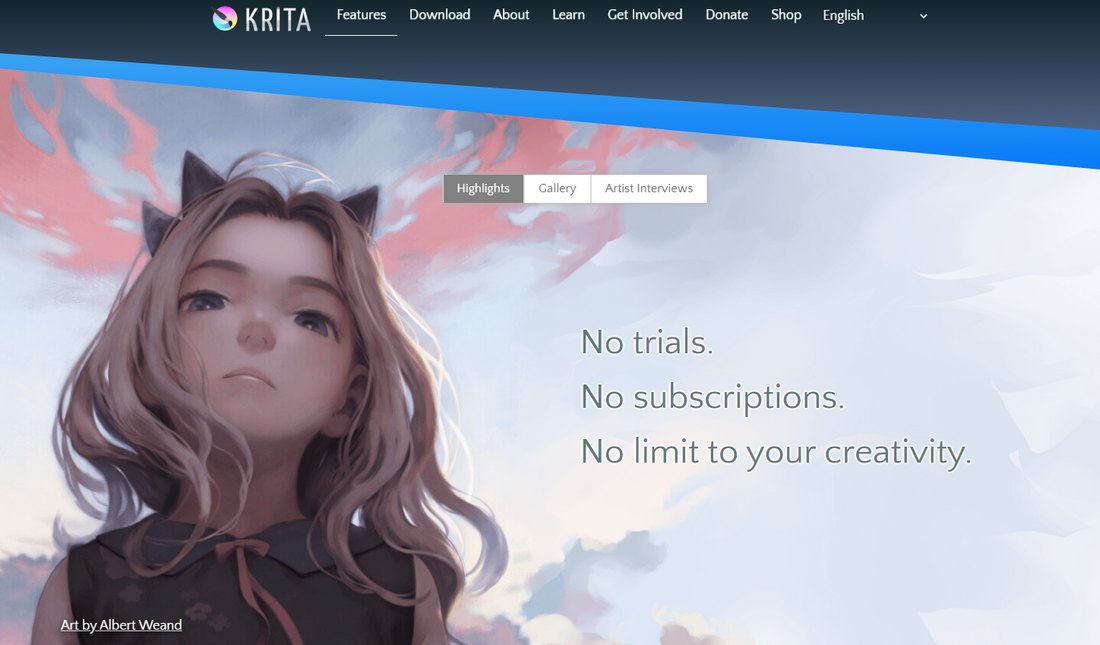 Platform: PC, Mac, Linux
Price: Free
Krita is a favorite drawing software among digital artists mainly because it's completely free to use. In fact, Krita is the best free drawing software available today that receives regular updates.
Krita is not as sophisticated as Clip Studio Paint and not as beginner-friendly as ProCreate either. Krita sits somewhere in the middle, where both beginners and experienced artists can use it to create art without having to worry about intricate detailing.
For a free app, Krita is certainly a masterpiece of a software that has all the right tools you'd expect to see in a professional drawing app.
Main Features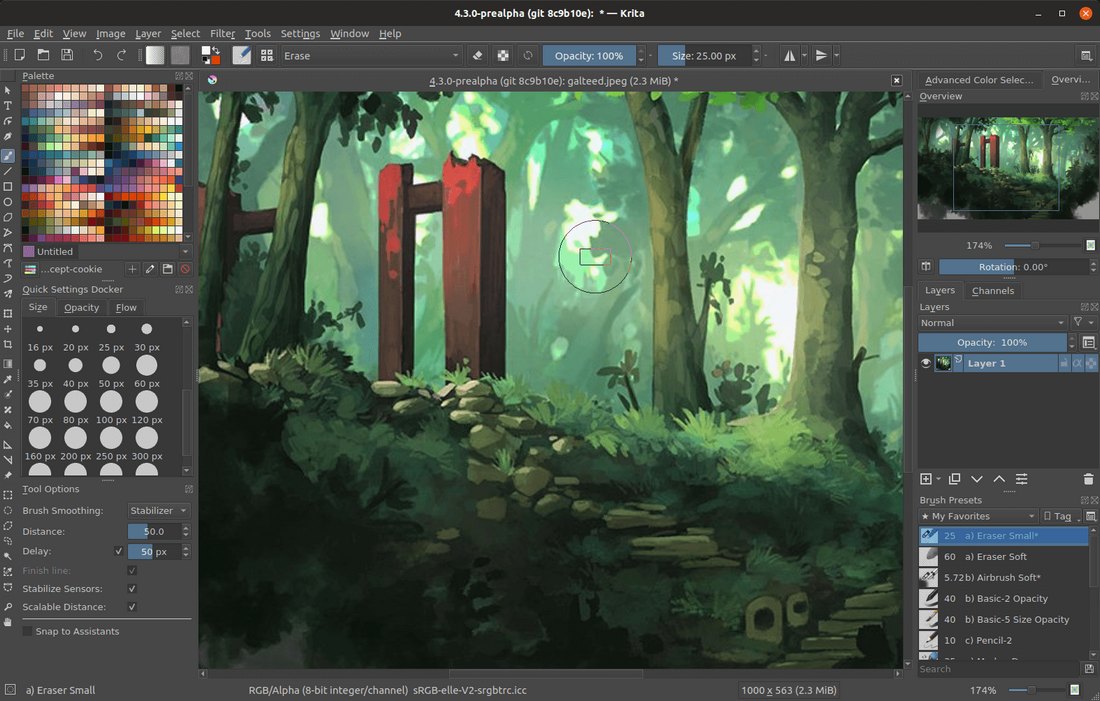 The clean user interface makes Krita the ideal app for beginners to level up their drawing skills
Includes 100 different brushes with a stabilizer to smoothen your shaky lines
Vector tools and vector library will help you design comics more easily
Comes with tools for creating high-quality animations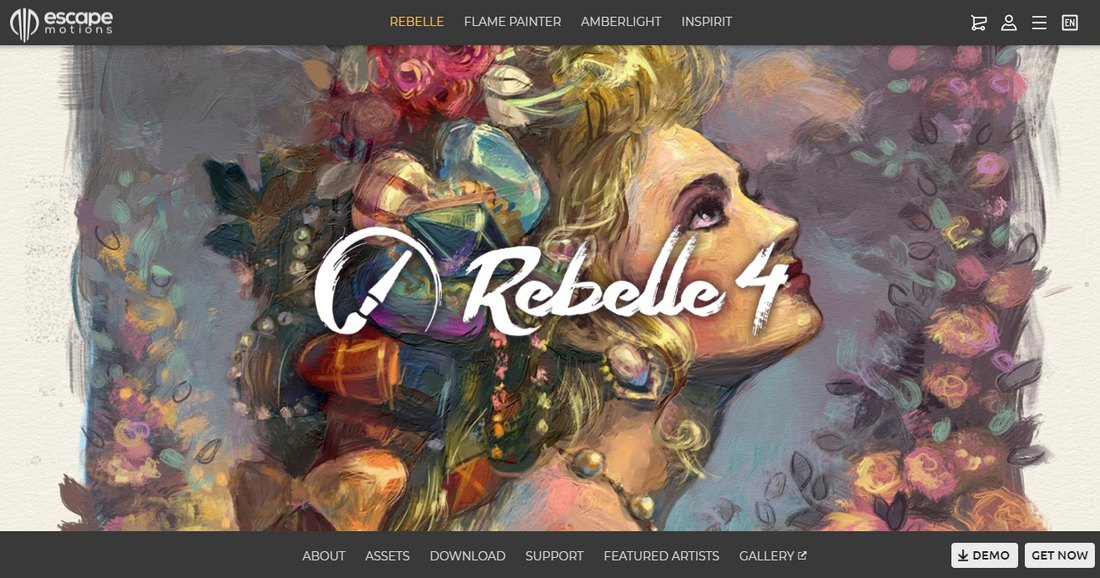 Platform: PC, Mac
Price: $89.99
Rebelle is a different kind of a drawing software that's been specifically designed for artists who specialize in oil and watercolor painting. The software comes with an impressive collection of hand-crafted oil and watercolor brushes that allows you to draw realistic wet and dry paintings.
The latest version of the Rebelle software features innovative features such as a dynamic painting technique for oil and acrylic painting, palette knife, transparent watercolor mixing, and more.
Main Features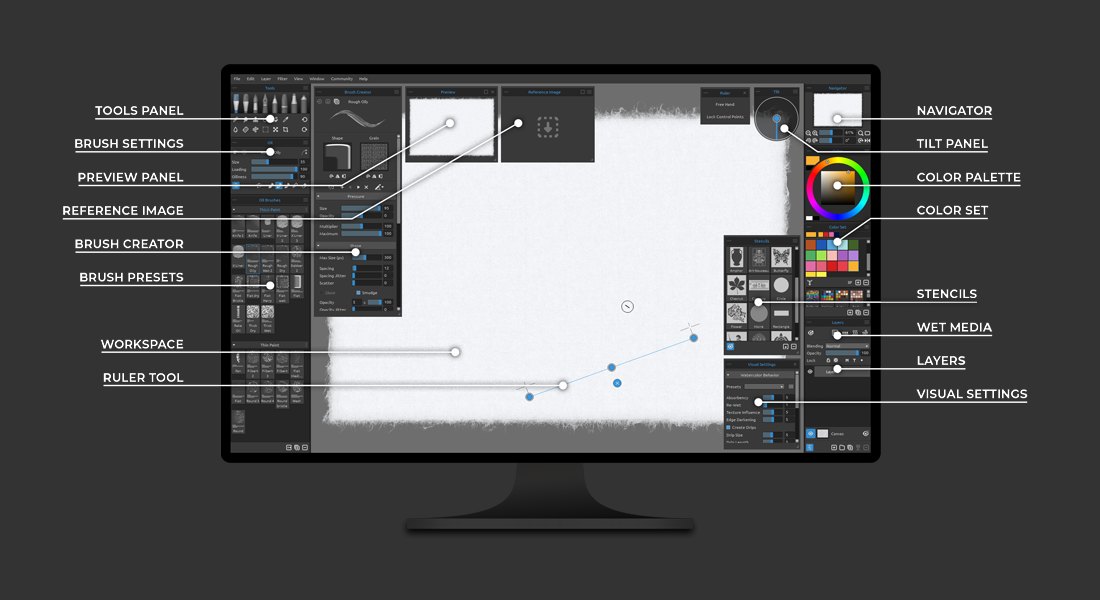 Rebelle is one of the best software that offers tools specific to oil and watercolor painting
The innovative watercolor mixing and the DropEngine lets you create paintings that look more realistic
Has a simple user interface even a beginner could easily learn to use
At $90, the software is still affordable than most other drawing apps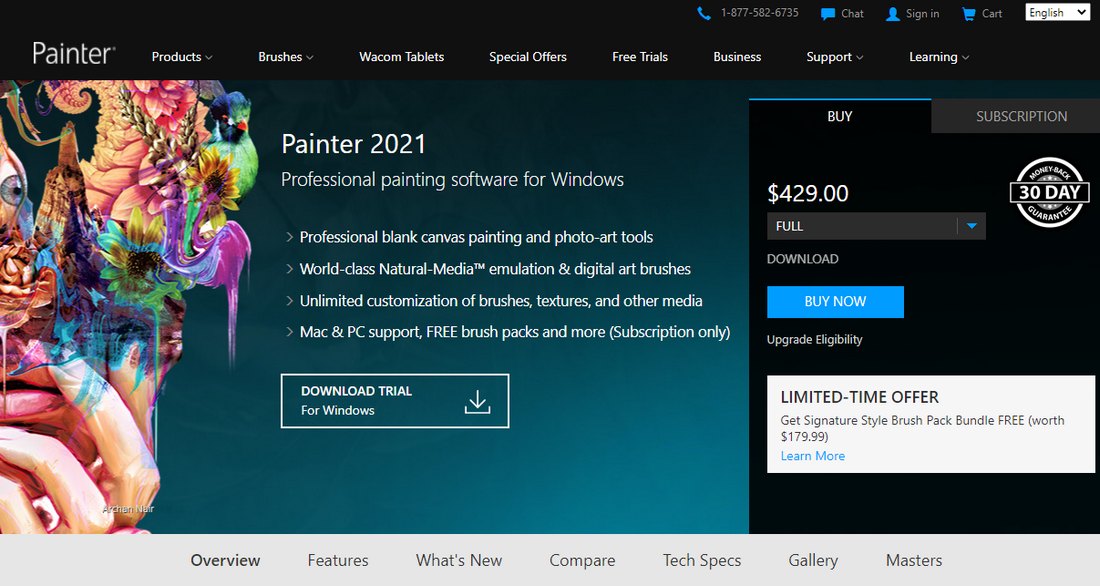 Platform: PC, Mac
Price: $429 or $199 per year
The first thing you'll notice about the Corel Painter app is its expensive price. We're not going to justify this price, but this software comes with some unique features that make it a solid option for professional artists.
In addition to its amazing set of tools and features, Corel Painter is one of the few software that allows you to export your drawings in PSD format with all the colors and layers intact. It also supports all popular drawing tablets quite well.
Main Features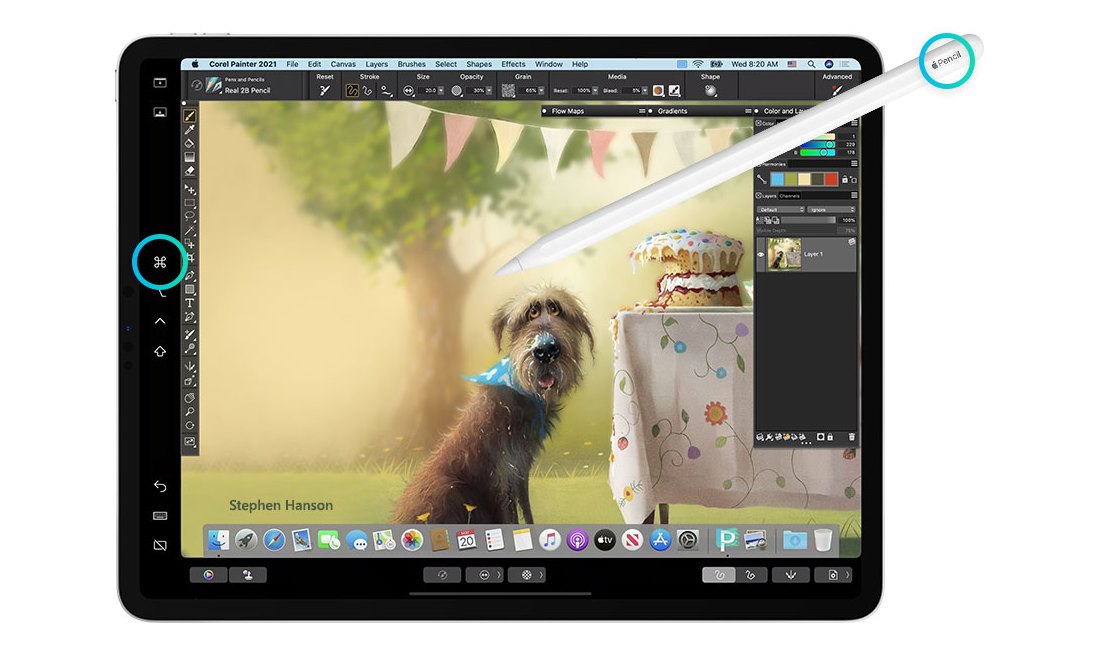 With a selection of advanced tools such as flow maps, perspective guides, and other composition tools it's the perfect app for experienced artists
More than 900 brushes to choose from including dry and wet brushes
Offers tools and features for thick paint, watercolor, pastel, and many other types of painting
Supports popular drawing tablets, stylus, and pressure sensitivity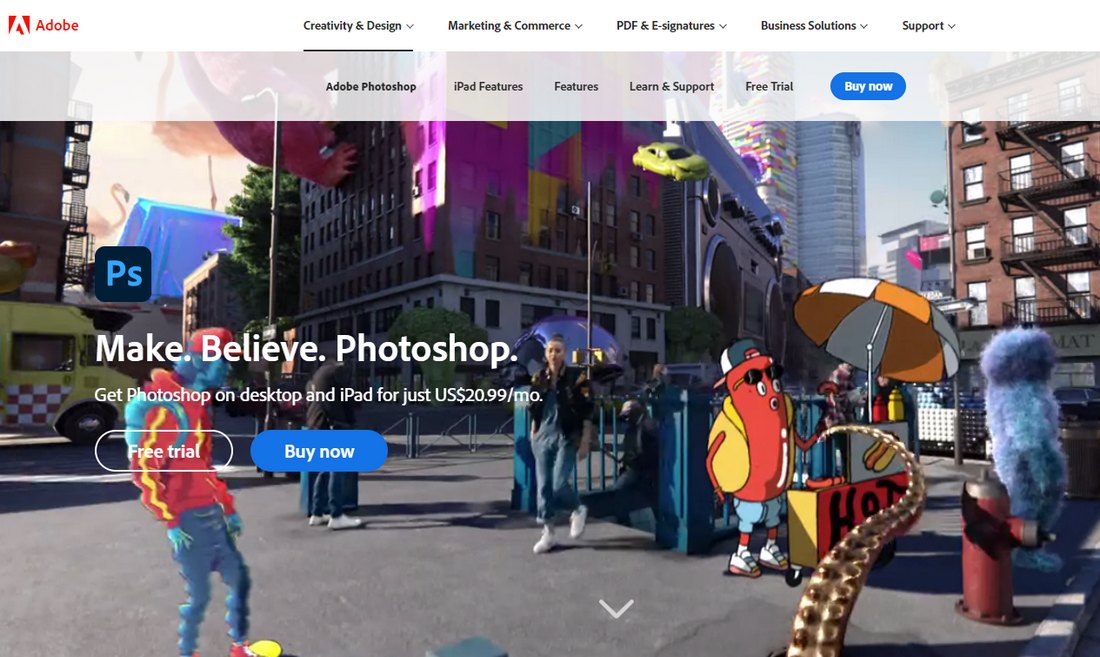 Platform: PC, Mac
Price: $9.99 per month
While Photoshop is known as graphic design software, many artists use it for drawing and illustration work as well. The ability to create transferable art and design is the main benefit of using Photoshop. Especially if you plan on selling editable versions of your art and illustrations, Photoshop is the best app for you.
When using Photoshop, you'll have access to an endless collection of custom brushes thanks to its large community. As well as smooth compatibility with your drawing tablets.
Main Features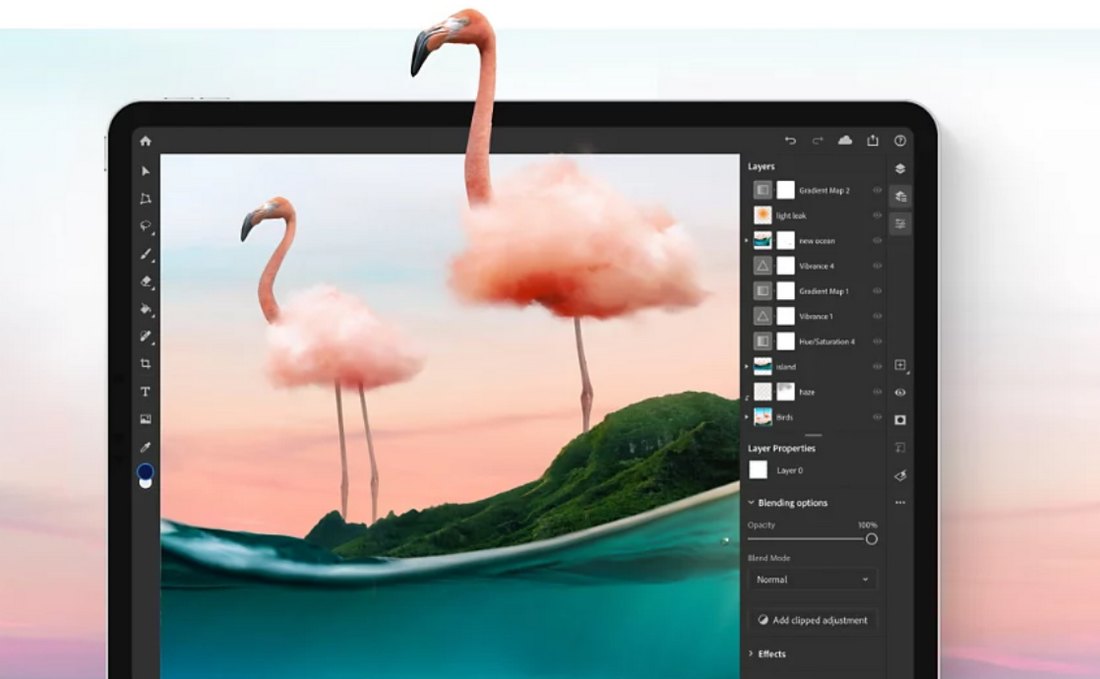 Access to a set of tools and a user interface that's been polished over many years
A large collection of brushes, textures, patterns, and much more
Ability to design compositions using images and your own drawings
Supports popular drawing tablets, pressure-sensitive drawing, and Apple Pencil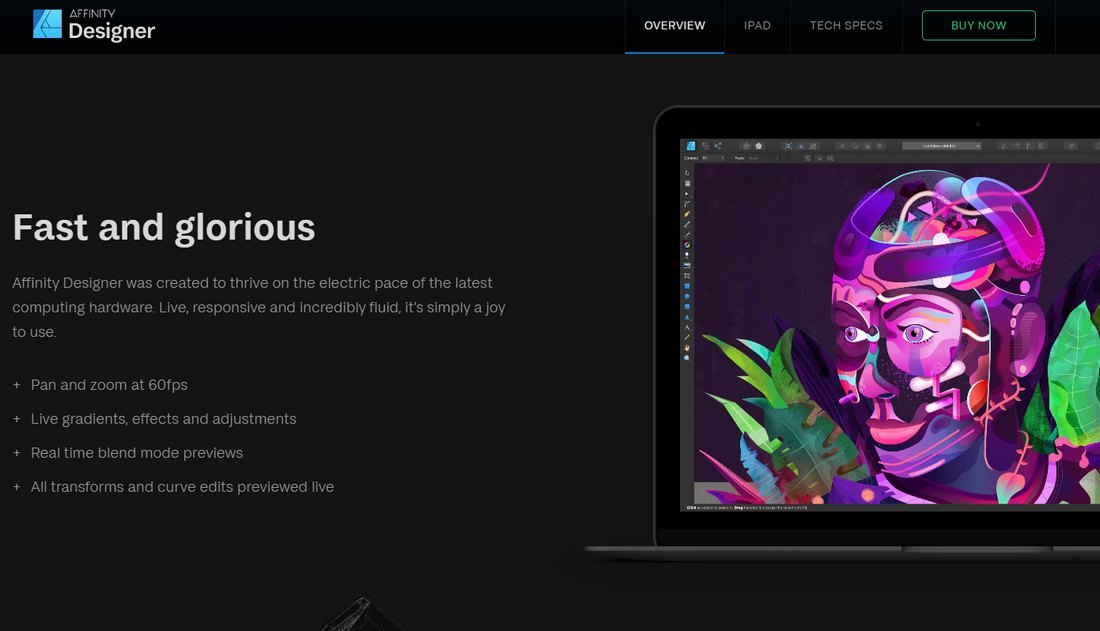 Platform: PC, Mac, iPad
Price: $49.99
Affinity Designer is an affordable software you can use as an alternative to Adobe Photoshop and Illustrator. Unlike Adobe software, Affinity Designer costs only a one-time price and gives you all future updates of the app for free.
A special feature of Affinity Designer is that it allows you to switch between vector and raster design workspaces. It also offers many useful tools and a library full of resources for artists.
Main Features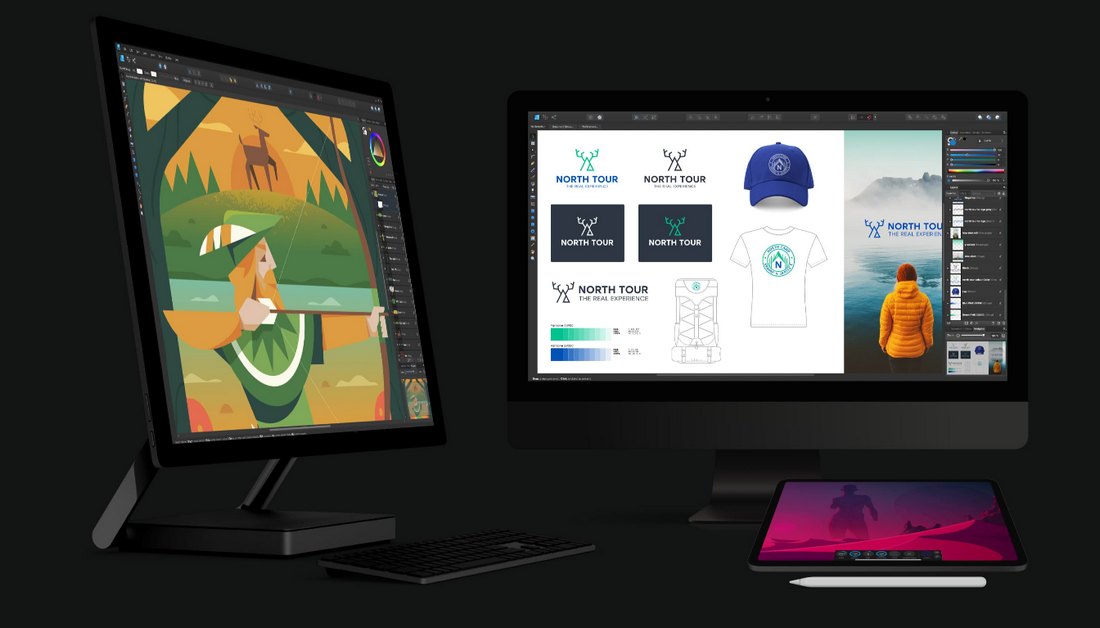 Ability to switch between vector and raster to create unique illustrations and compositions
A collection of advanced tools for color control, unlimited artboards, brushes, vector tools, and one million+ percent zoom
The app is optimized to perform without lag no matter how big your canvas gets and how many objects it includes
Affordable price with continuous updates make Affinity apps a solid investment for both artists and designers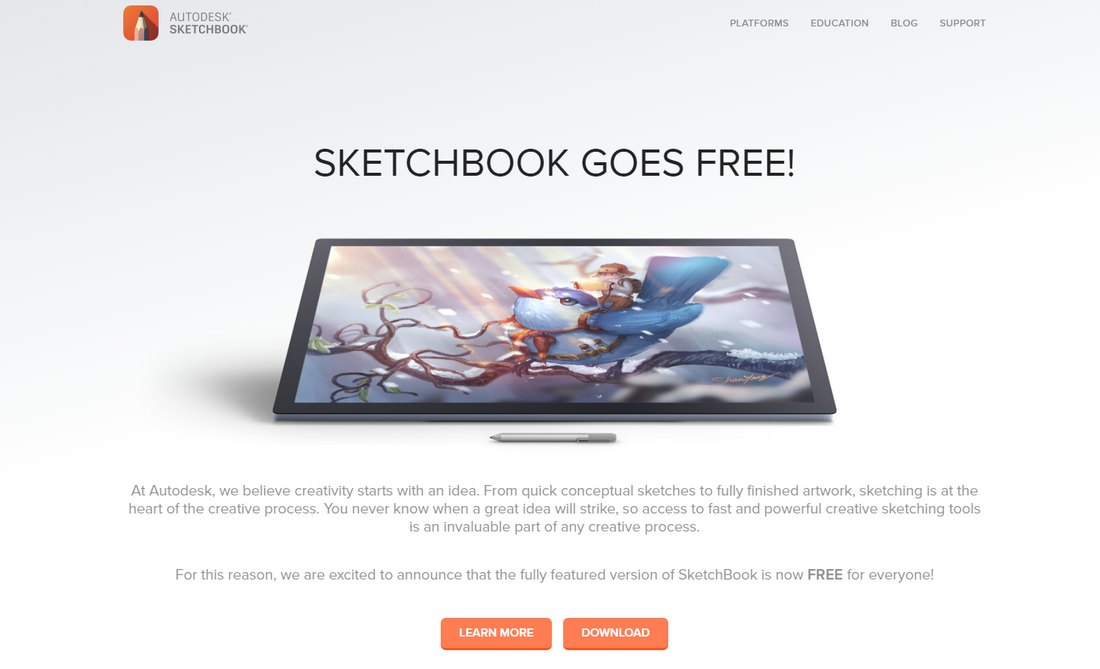 Platform: PC, Mac, Android, iOS
Price: Free
Autodesk SketchBook is another great free drawing software you can use to get into digital drawing or especially to make art on-the-go. Sketchbook is available on both PC and Mac platforms as well as for Android and iOS devices. This makes it the perfect app to have on your phone or tablet to draw art anywhere you go.
While Sketchbook has all the necessary tools for creating professional-quality art it lacks certain features, like a quality brush selection. But the simple user interface makes it a great option for beginners. It's free to use after all.
Main Features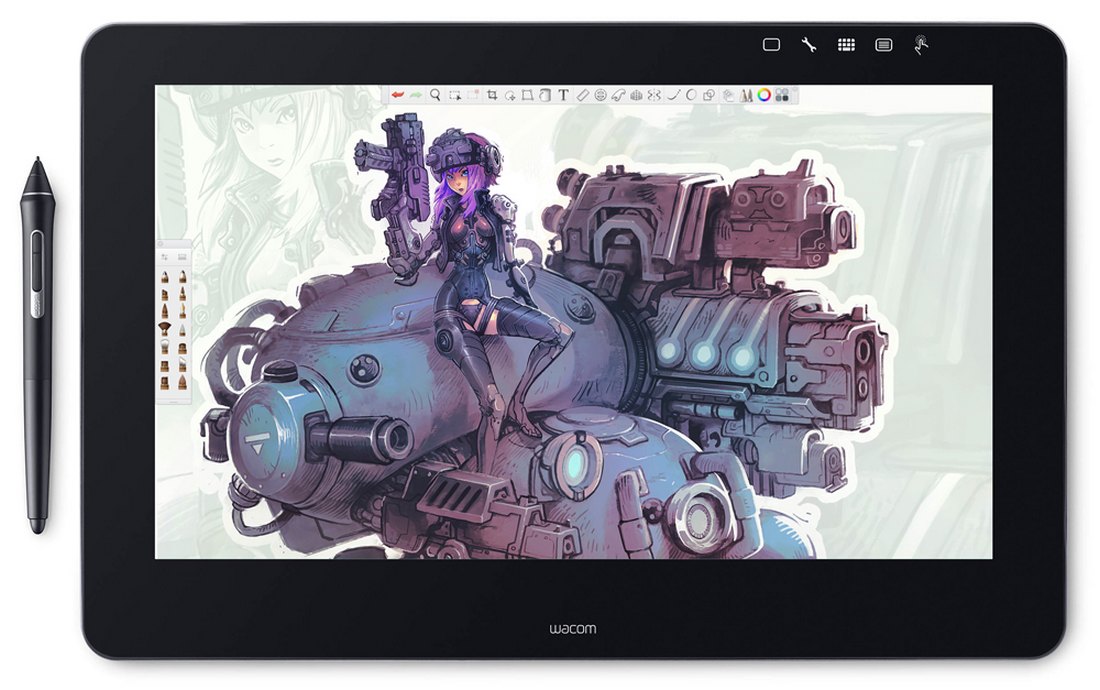 The simple and intuitive user interface makes Sketchbook the perfect app for beginners to get started in digital art
Choose from 190 brushes with blending brush types
Ability to scan your hand-drawn sketches directly onto the mobile app
Cross-platform availability and the forever free price makes it worth trying out
In Conclusion
MediBand Paint and ArtRage are also worth mentioning as they are good options for digital art. MediBang Paint is free to use while ArtRage costs $47.
Most of the premium software and apps we've showcased have free trials. So we encourage you to test them out before committing to a software.