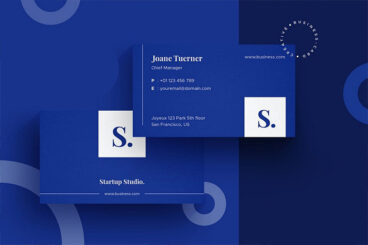 A business card is more than just a piece of paper containing your contact information. It's actually part of your brand identity that represents your work, skills, and who you are as a person.
If you're not sure what type of business card is suitable for your brand, you can never go wrong with a minimalist business card design. Minimalist designs are a great way of showing off professionalism, your openness to new ideas, freedom to be creative, and how you're different from others.
Crafting such a thoughtful minimal design is not easy. That's why we've handpicked a collection of minimal business card templates for you to download. These templates are easy to edit and you can customize them all by yourself.