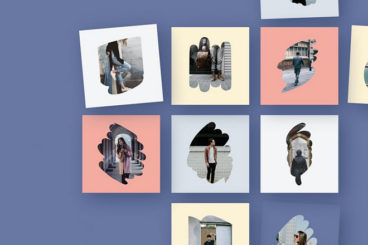 Frames are one of the creative elements that have the power to make any design look better. The way a frame brings more focus to your content is what makes them more effective.
We're not just talking about the wooden frames you use for portrait photos, frames are effective for digital designs as well. You may have noticed this new trend on Instagram where users add a stylish frame to their posts to highlight the content.
Using Instagram frames is a very effective way to make your posts stand out from the crowd and to bring more attention to your products. Many brands and influencers have been using this design strategy to their advantage.
With the help of Instagram frame templates, you can also create such beautiful posts without an effort or design experience. Have a look at our handpicked collection below to find an Instagram frame for your channel.