10 Best Safari Extensions for Web Designers & Developers
Apple's Safari web browser is beloved by many Apple and Mac enthusiasts. It's a solid alternative to Chrome (and often does a great job on the privacy and security front). There are some great Safari extensions that can help designers increase their productivity, and create a better browsing experience.
You can find all of these extensions in Apple's extensions gallery, but we've curated some of our favorites below. Whether you're wanting to improve your typeface recognition, understand what's powering a website behind the scenes, or better check your grammar—we've got you covered!
Get unlimited downloads of 2 million+ design resources, themes, templates, photos, graphics and more. Envato Elements starts at $16 per month, and is the best creative subscription we've ever seen.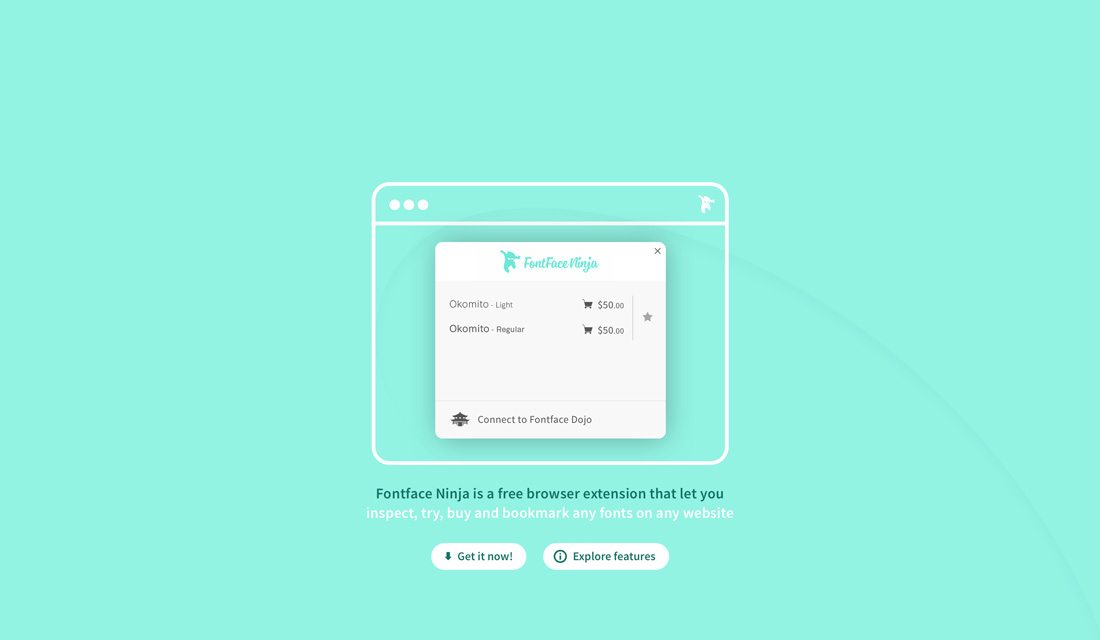 Fontface Ninja is a free browser extension that helps you figure out and try fonts. You can inspect, try, buy and bookmark any fonts on any website with just a couple of clicks.
When installed, just hover over a typeface to see the font name, size, line spacing, line height and color of the letters. Then you can click to try a typeface without leaving the website where you are browsing. Plus, Fontface can provide the price and links to buy for more than 30,000 typefaces.
Never wonder what a font is again.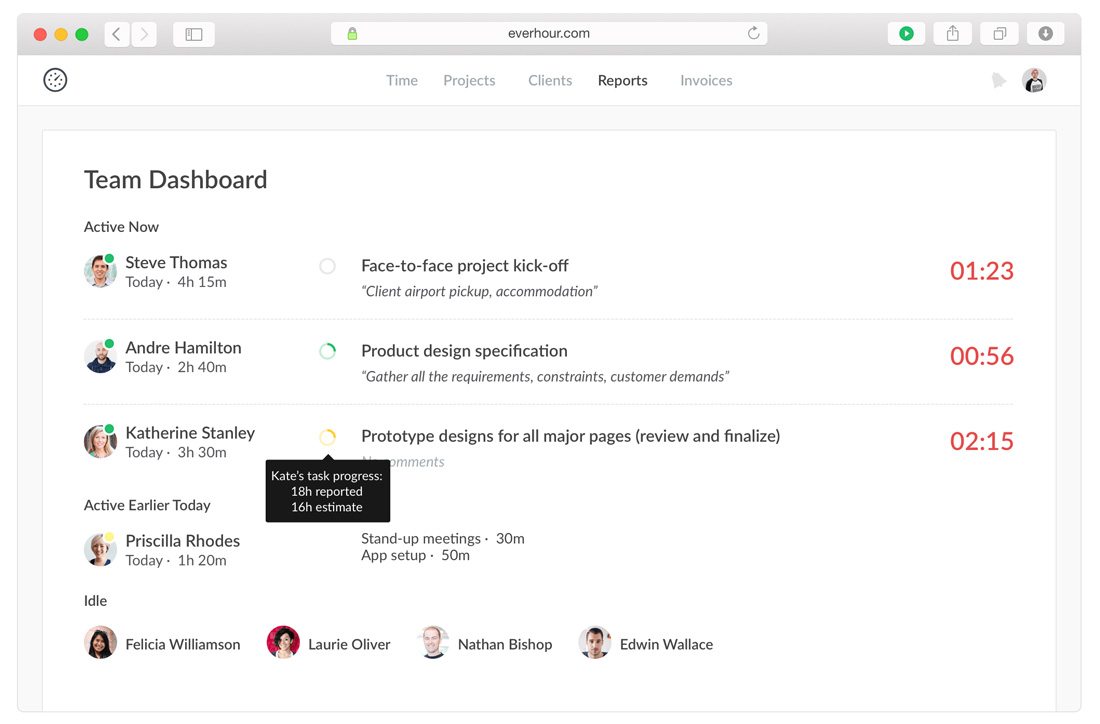 Everhour Time Tracker keeps track of how much time you spend working in project management tools. It's a great extension to help designers (and freelancers) see exactly how much time they are spending on certain functions.
You can use the time tracking tool to link to invoicing and payroll systems.
The real bonus is that it connects to plenty of apps – particularly popular project management tools such as Asana, Trello, Basecamp and JIRA.
HoverSee allows users to hover the mouse over an image or link to enlarge photos or preview website content before actually clicking a link.
HoverSee allows users to see enhanced content for thumbnail images on social media and news websites, links to image galleries, links to video content, direct links to images and likes to any websites that are enabled by the user.
This is a nifty extension if you want to take a look at information quickly without losing track of where you are working. It can be a time-saver.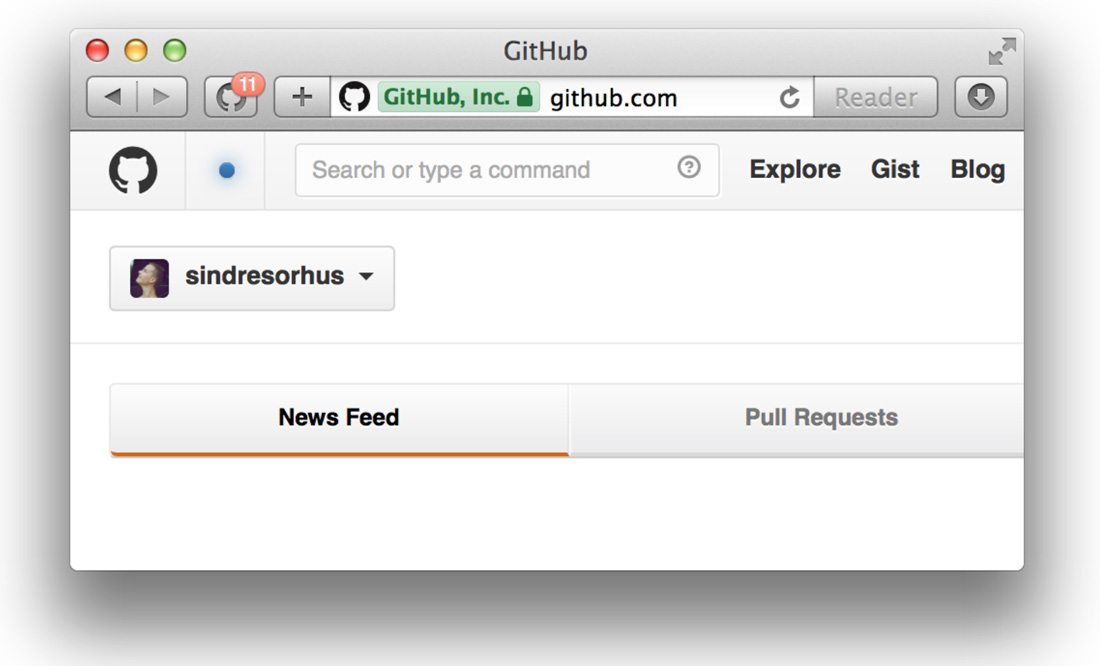 Notifications for GitHub displays a great little tool to read notifications you have on GitHub. This can be a helpful companion for active users who don't want to log in to see what is happening with their forks.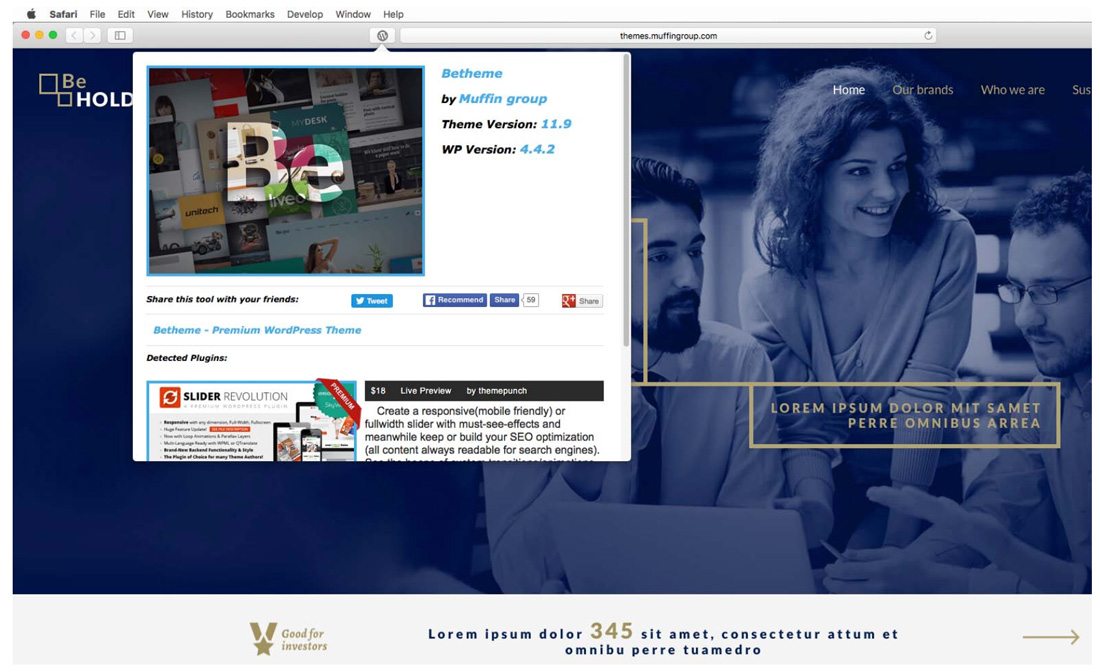 Do you ever wonder what tools are powering another website? The Theme and Plugins Detector for WordPress tells you exactly what's working in the background of other websites on the popular content management system.
With one click of a small button in the toolbar, you can see the theme and version, as well as the version of WordPress that's running. It also detects other plugins that are in use and include short descriptions of them with links and pricing.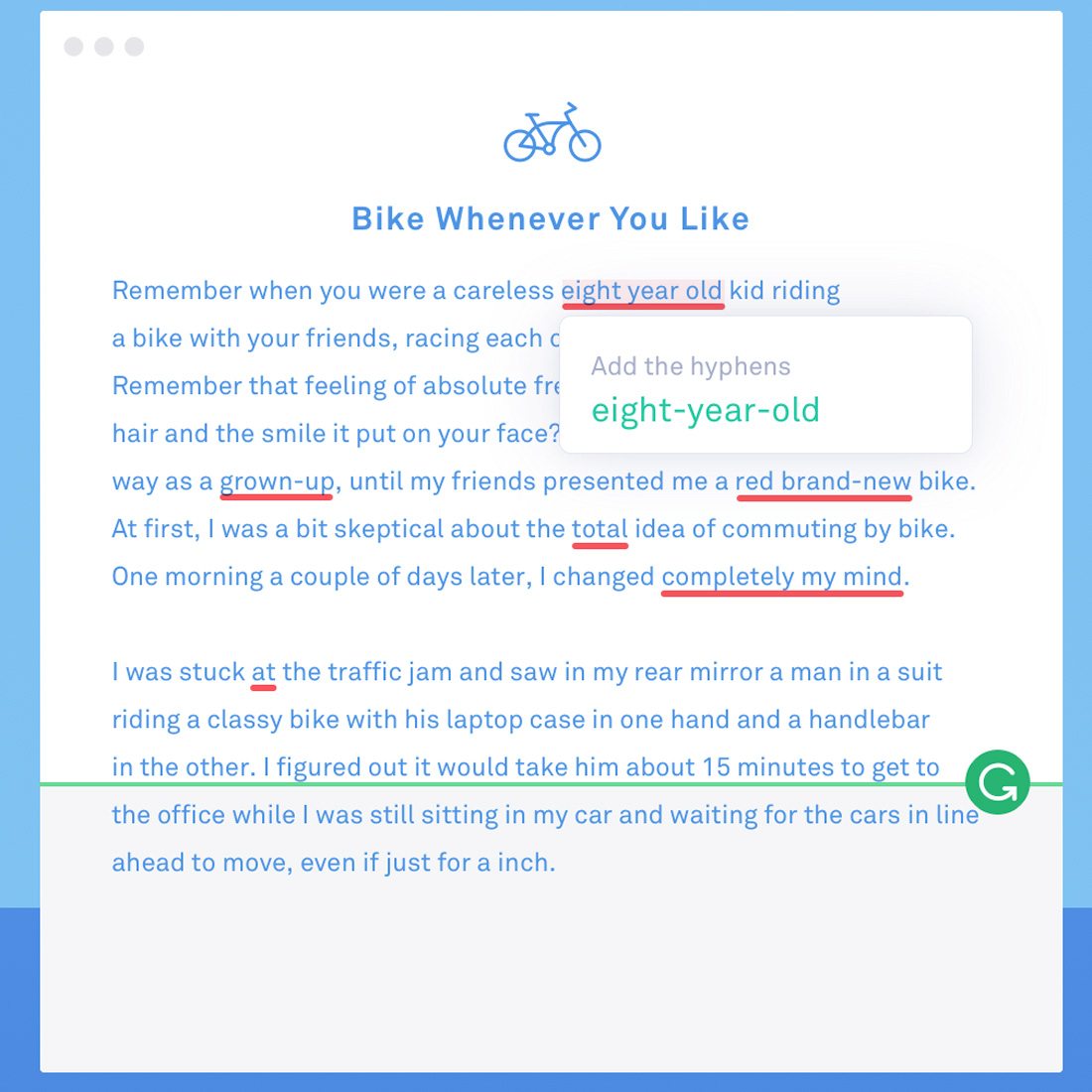 Grammarly's extension helps polish your writing right in the web browser. The tool – which comes with free ad paid versions of the software – provides easy, accurate proofreading as you write.
It can detect grammar, spelling and style errors to help keep your website designs clean and polished from start to finish. It will suggest changes on the screen so that you can click to adjust or ignore a suggestion and keep moving forward. (This is one of those tools that can really save you from looking silly because of a mistake.)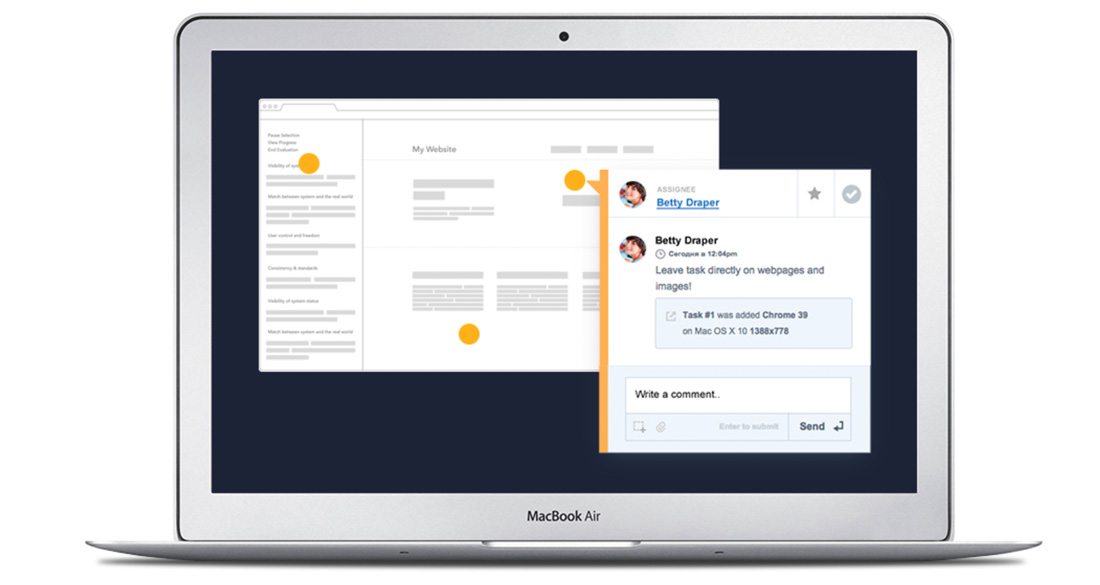 TrackDuck is a feedback gathering tool that comes with a paid plan. It helps you gather feedback at all steps in the website design process.
You can share mockups, development phases and more and get feedback from other users. It works with multiple CMS platforms such as WordPress, MODX, Squarespace and Shopify.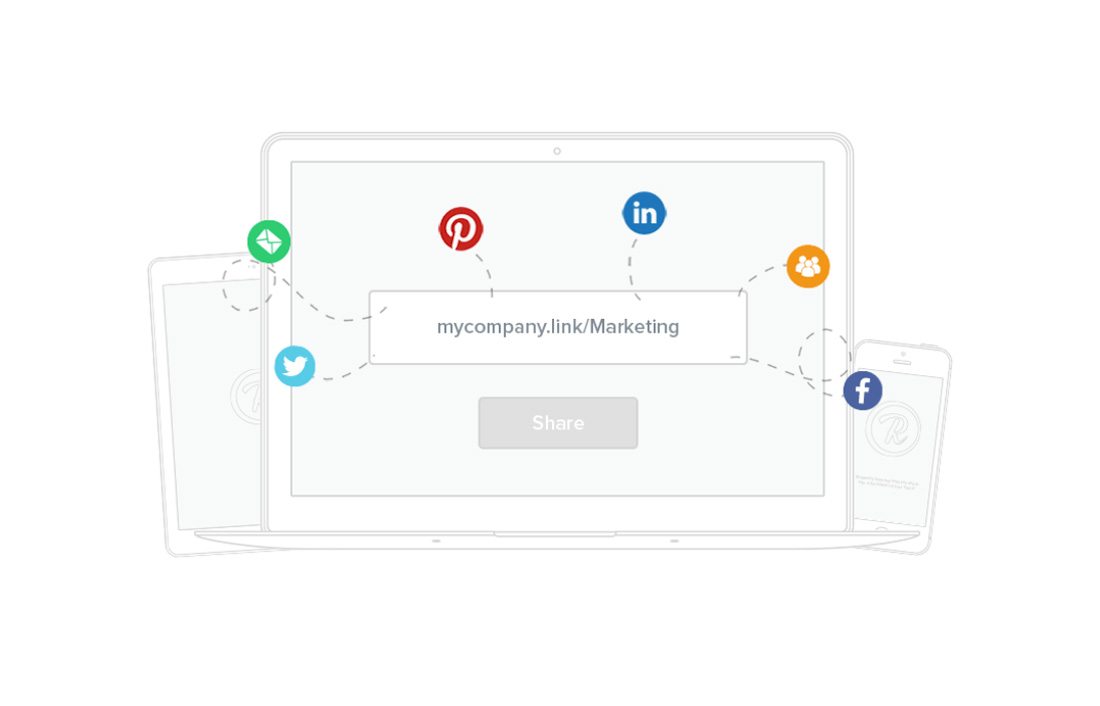 Are your web links long and cumbersome? The Rebrandly extension and platform allow you create and share shorter linkers using your custom domain.
You can brand links to help make them easier for users to remember. Plus, this tool helps improve brand visibility because you are using your domain, not a third-party. It will also help users trust your links because they won't include oddball text and is optimized for search.
The extension is easy to use and will save time in your workflow down the line. You won't have to change old and clunky links, which can hurt established linking. Plus you can share directly to social media channels.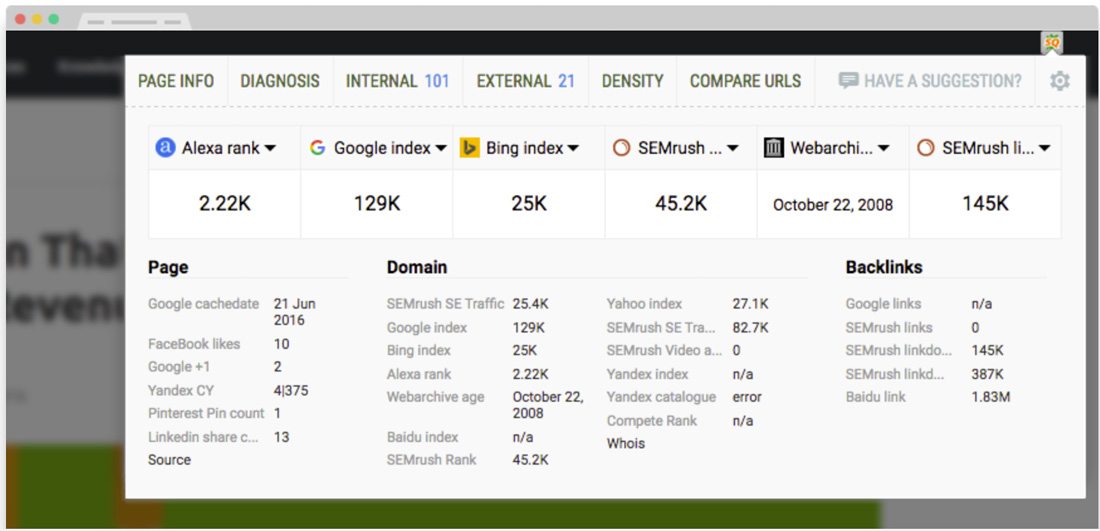 SEOquake allows you to check search engine optimization quickly with this extension.
You can conduct an SEO audit, take a look at internal and external links, compare domains and URLs (even in real time) and export your information.
The extension works fast and doesn't put a lot of drag on your system while providing a quick and simple SEO audit on your website. The included toolbar also provides information about SEO for other websites while you are browsing so you can compare to your own. Another key feature of the tool is a keyword analysis that helps you visualize all the keywords used in a specific website design.
Plus, you can customize this extension to only display the information you want to see, so there's no cumbersome interface to deal with.
Stylish lets you customize your favorite websites – think giving Facebook a facelift – with custom CSS or by using thousands of other user styles powered by the active Stylish community. The extension functions by using Google Analytics.
Conclusion
The best part of great web browser extensions is that they can keep you from repeating certain tasks throughout the day. For many designers, this can be a huge time-saver. You can find all of these extensions on the Apple Safari Extensions page in the App Store.
Are there any Safari extensions you love that aren't on this list? Tell us on Twitter; just make sure to tag @designshack.